Introduction: In this article, Mary Harrell-Sesniak searches old newspapers to find jokes, riddles and "conundrums" our ancestors enjoyed in the 1840s. Mary is a genealogist, author and editor with a strong technology background.
I recently wrote an article about conundrums of the 1830s (see: Our Ancestors' Riddles and Jokes of the 1830s). If you're not familiar with the term "conundrum," it's a type of word play puzzle often starting with "why is" or "what."

This type of humor really didn't change much in the 1840s from the preceding decade. If anything, its popularity increased. Some ancestors entered contests or attended "punsters' parties," like the one described below which offered some grand prizes for correct answers to the three conundrums posed to the audience: a piano-forte, a gold watch, and a shawl.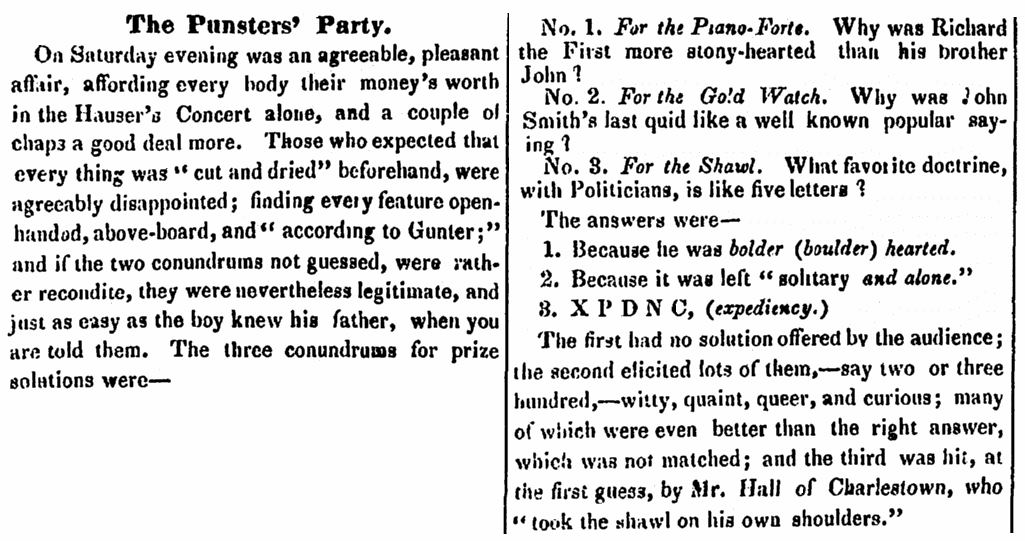 The same jokes were often printed in newspapers around the country. If you go look for them in GenealogyBank's Historical Newspaper Archives, you'll be sure to find them.
Want a fun activity for your next family gathering, genealogy meeting or family reunion? If so, download and print this joke quiz. Even the cleverest among us will find this challenging – and it could be amusing to read quips and responses. You'll find the answer key at the end of this article.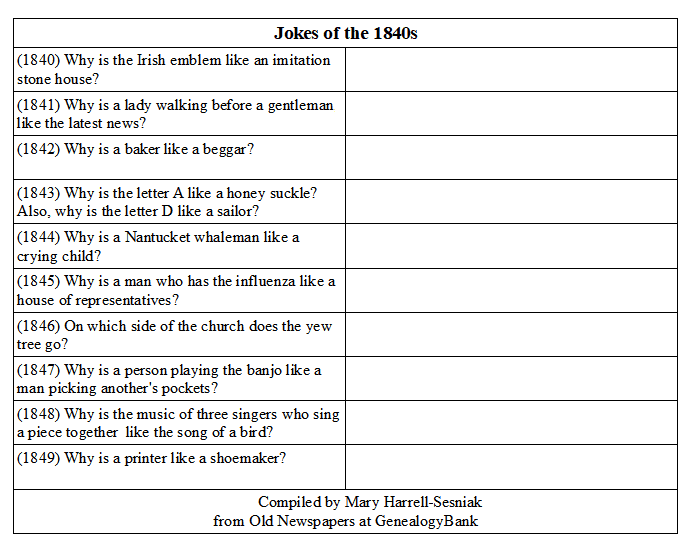 Here are a few more conundrums for you to ponder.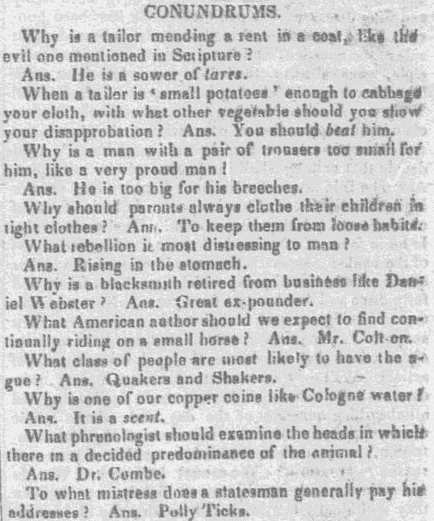 The answer key follows!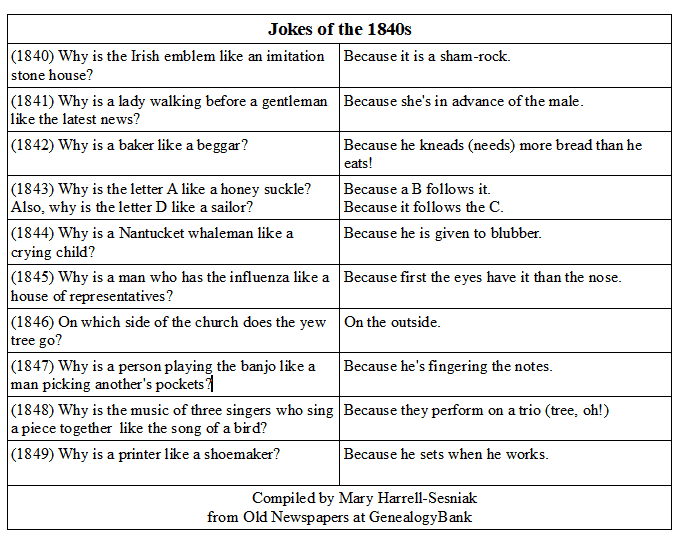 Hope you enjoyed solving these clever conundrums from the 1840s!
Here's one last one.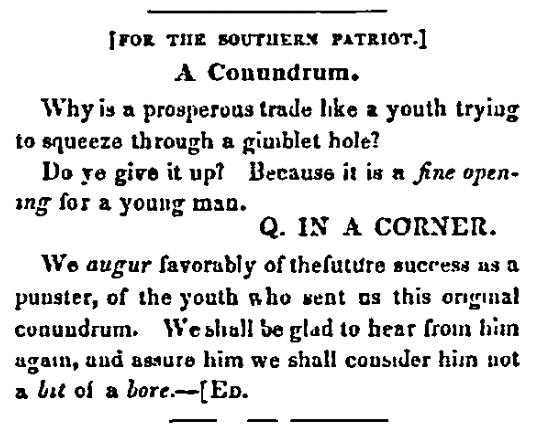 Related Articles: