Introduction: In this article, Gena Philibert-Ortega searches old newspapers to learn more about the amazing WWII experiences of comedic actors who later starred in 1960s sitcoms. Gena is a genealogist and author of the book "From the Family Kitchen."
Any student of World War II history knows that several movie stars answered the call to serve in the military. Jimmy Stewart, Clark Gable, and Paul Newman are just a few of those celebrities who served in the war. What you may not know is that there are other actors, primarily known for their comedic television roles, who also served in the military during WWII, earned the Purple Heart award, or survived the brutalities of concentration camps.
Those actors are being rediscovered by a new generation thanks to cable television channels that run shows from yesteryear. Three examples are actors who starred in the 1960s sitcoms Gilligan's Island, Hogan's Heroes, and Green Acres.
Gilligan's Island
That fictional three-hour boat tour lasted for three seasons on television, from 26 September 1964 to 17 April 1967, with a total of 98 episodes. Both Alan Hale (the Skipper) and Russell Johnson (the Professor) served in the military during World War II. Hale served in the U.S. Coast Guard, and Johnson was in the U.S. Army Air Force. Johnson's service resulted in a Purple Heart.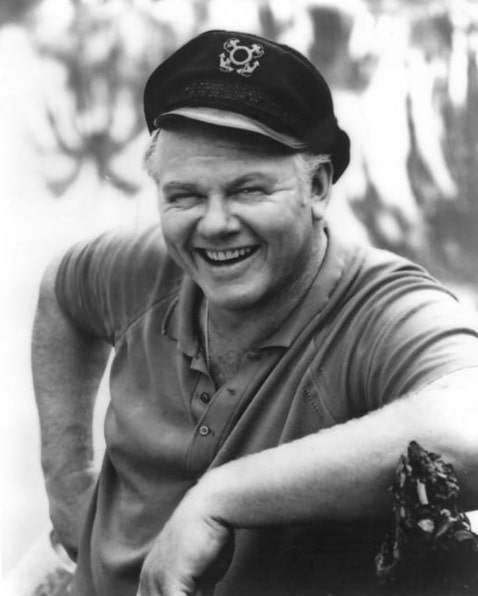 Russell Johnson, a member of the 100th Bombardment Squadron, the 42nd Bombardment Group, flew 44 combat missions in the Pacific theatre. His aircraft was shot down, killing his co-pilot and breaking both of his ankles. He was awarded the Purple Heart and the World War II Victory Medal (along with other awards). (1)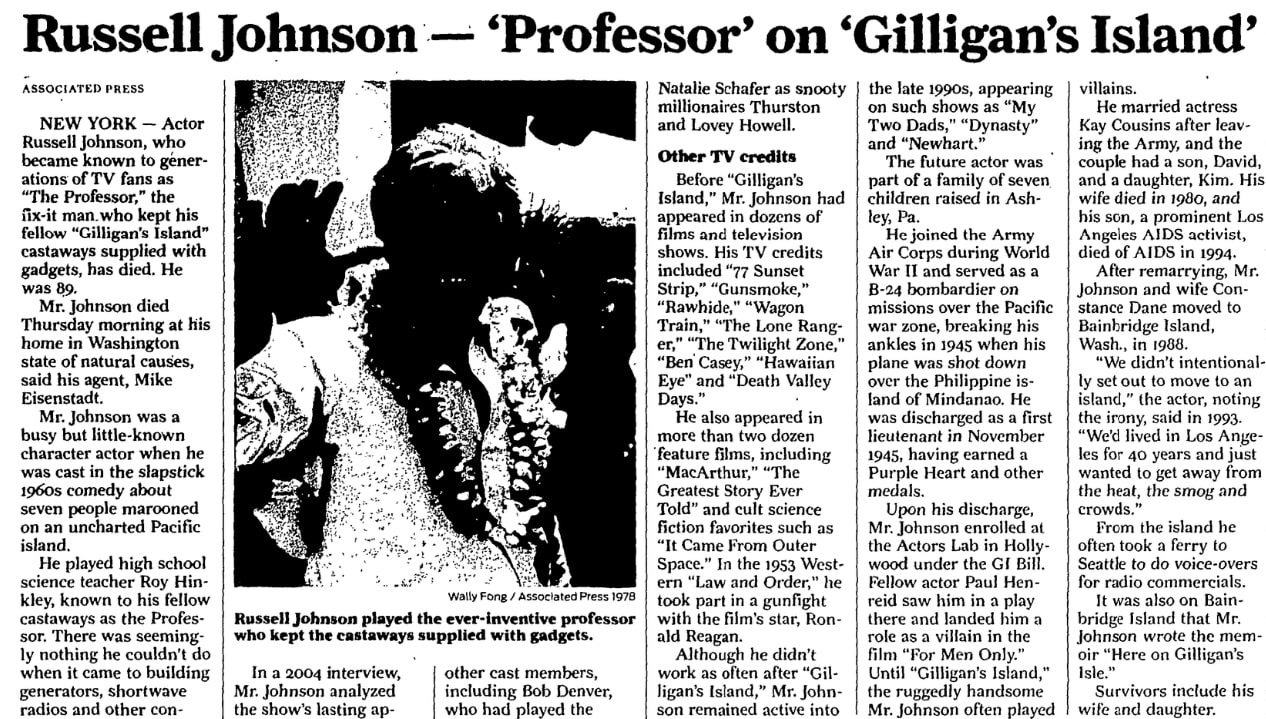 So, the "Professor" wasn't just smart – he was a real-life hero. He was much more than just an actor who played a brilliant professor who nonetheless could never help the castaways get off the island!
Hogan's Heroes
Hogan's Heroes had an unlikely premise: a comedy about a German POW camp during World War II. The POW prisoners, led by an American Army Air Force colonel, outsmarts the Nazi commandant and his sergeant-of-the guard each and every episode. The comedy was inspired by WWII and played to an audience who may have had a personal connection with the current war, the Vietnam War. Hogan's Heroes ran for six seasons, from 17 September 1965 to 4 April 1971. (2) Like the men they portrayed, some of the actors on the show were veterans of World War II or had been prisoners.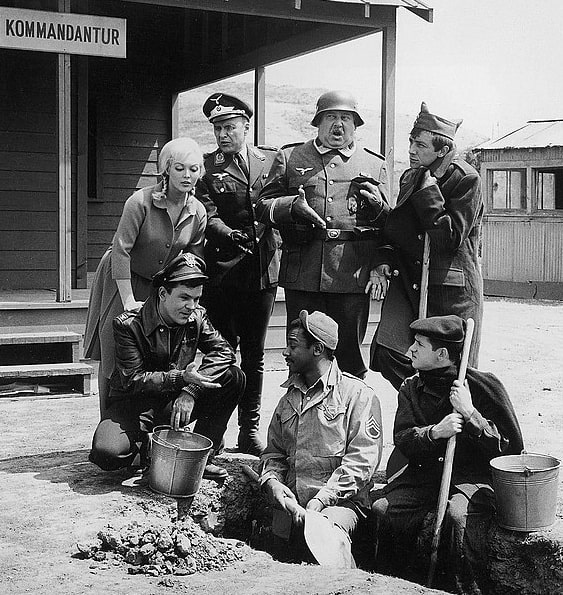 Werner Klemperer was cast in multiple roles as a Nazi villain besides his commandant role on Hogan's Heroes, and although German born, he immigrated to the United States in 1935 when his family fled the Nazis. He was drafted into the U.S. Army during World War II and served in Hawaii with the 33rd Infantry Division.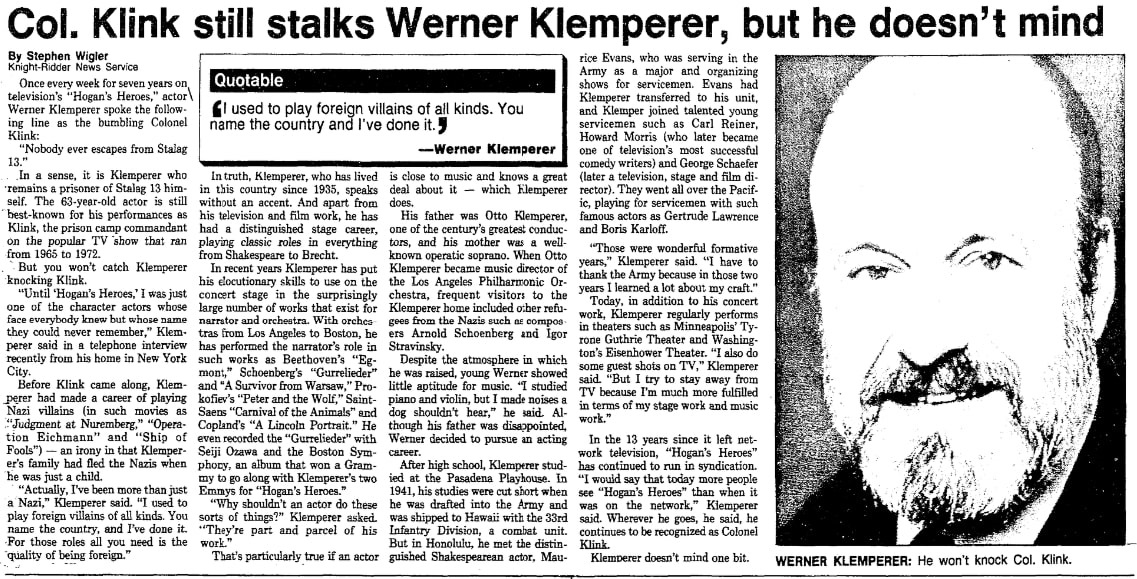 Actor Robert Clary, who played the French POW Corporal Louis LeBeau in Hogan's Heroes, had a World War II experience not as a soldier but as a French Jewish man fighting for his life in the Holocaust. He was interned in Auschwitz and Buchenwald concentration camps, where he was liberated in 1945. Thirteen members of his family were killed at Auschwitz. (3) You can watch an interview of him discussing his experience on YouTube.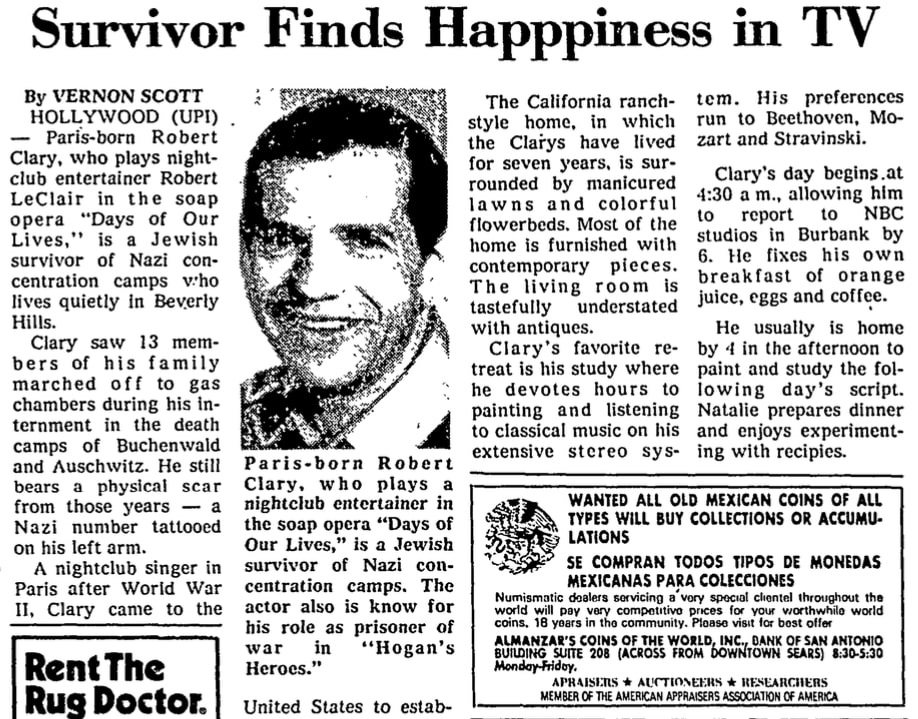 Although John Banner played a Nazi (Sergeant Schultz) on Hogan's Heroes, in reality he was an Austrian Jew who escaped the Nazis in 1938, immigrated to the United States, and served in the U.S. Army.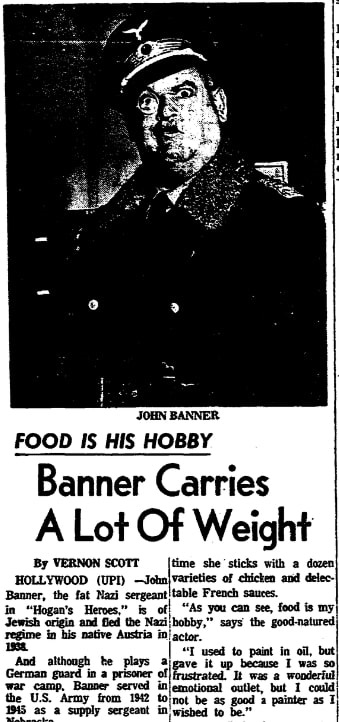 Green Acres
The city to farm life comedy ran from 15 September 1965 to 27 April 1971 and starred glamorous Eva Gabor and Eddie Albert, who traded their city life for rural living. (4)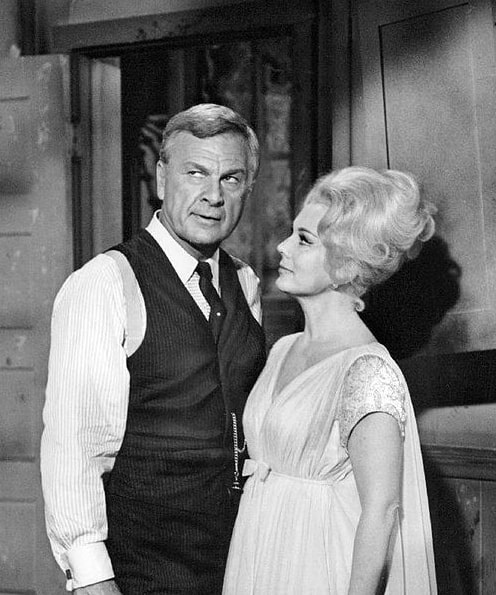 Eddie Albert played a New York attorney who wanted to live the simple life as a farmer, but in real life he had the beginnings of a show biz career prior to and during his military career. "Albert toured Mexico as a clown and high-wire artist, but was actually working for Army intelligence to take pictures of U-boats before World War II. He enlisted in the Navy in 1942 and was discharged a short year later so that he would be able to accept an officer position in the Naval Reserve." (5)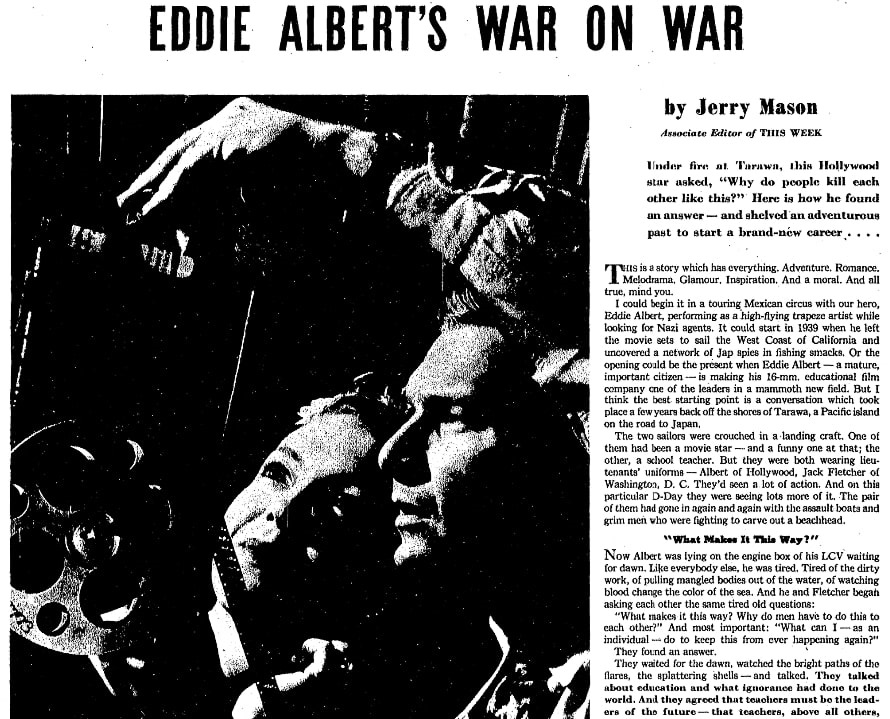 Albert was awarded a Bronze Star for his World War II service. "During the Battle of Tarawa, Albert earned a Bronze Star with Combat 'V.' He fought in the first wave of combat that lasted for three days. After most of the shooting was over, he was sent back to the site of the battle to salvage any equipment he could find. Because of coral reefs in the area, Marines weren't able to land directly on the beach and had to get off their boats 500 yards from shore. Enemy combatants started picking them off, and soon the waters were filled with over 100 wounded and many more dead. Albert disregarded his mission to grab equipment and began pulling marines to safety. He took 47 in total, and oversaw the rescue of 30 more." (6)
Interestingly enough, the Green Acres fictional characters, Oliver and Lisa Douglas, were World War II veterans. Oliver was a U.S. Army Air Force flyer and Lisa was a member of the Hungarian underground. (7) Lisa tells the story of their meeting in Season 3, Episode 10. (8)
Thanks for the Laughs and the Service
It's easy to stereotype actors based on much-beloved characters. I think that's especially true with comedic sitcom actors. But a few quick searches in historical newspapers, such as GenealogyBank's Historical Newspaper Archives, tells more of the biographical background of the actor and their life before they were famous.
____________________
(1) "Russell Johnson," Wikipedia (https://en.wikipedia.org/wiki/Russell_Johnson: accessed 29 July 2021).
(2) "Hogan's Heroes," Wikipedia (https://en.wikipedia.org/wiki/Hogan%27s_Heroes: accessed 29 July 2021).
(3) "Robert Clary," Jewish Virtual Library (https://www.jewishvirtuallibrary.org/robert-clary: accessed 29 July 2021).
(4) "Green Acres," Wikipedia (https://en.wikipedia.org/wiki/Green_Acres: accessed 29 July 2021).
(5) "Famous Veteran: Eddie Albert," Military.com (https://www.military.com/veteran-jobs/career-advice/military-transition/famous-veteran-eddie-albert.html: accessed 29 July 2021).
(6) Ibid.
(7) "Green Acres," Wikipedia (https://en.wikipedia.org/wiki/Green_Acres: accessed 29 July 2021).
(8) "Das Lumpen," IMDB (https://www.imdb.com/title/tt0592678/: accessed 30 July 2021).