Introduction: In this article, Mary Harrell-Sesniak searches old newspapers to find New Year's resolutions that our ancestors made. Mary is a genealogist, author and editor with a strong technology background.
If you haven't yet made your annual New Year's resolutions, don't despair – there's still time to select something appropriate for 2017, all the way to 2018.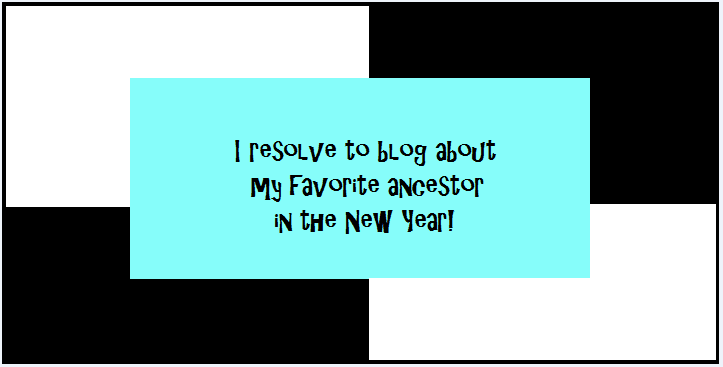 Maybe one of your ancestors published their New Year's resolutions in the newspaper – but if not, perhaps one of these historical resolutions will inspire you!
Name a Drink as Your Resolution (1899)
In 1899, a friend said to Col. Stillwell:
"I suppose… that you will make a New Year's resolution."
To which the good colonel replied:
"Yes, sir… My friends seemed to expect it of me, and in order not to disappoint them I have given that name to a very appetizing beverage which I invented myself."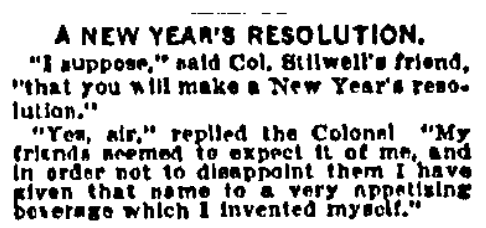 Do you have a favorite beverage or snack that sustains you during your family history research? How about naming it after GenealogyBank? The GeBa Libation?
Teach Morality in Schools (1899)
The mayor of Chicago, Illinois, in 1899 (Carter Harrison, Jr.) chose something more important than cleaning the streets, fixing bridges, or closing the saloons and gambling houses. He told an interviewer that children's characters are molded almost entirely in the classroom, and announced this resolution:
"Resolved, That morality be taught in the public schools of the city of Chicago."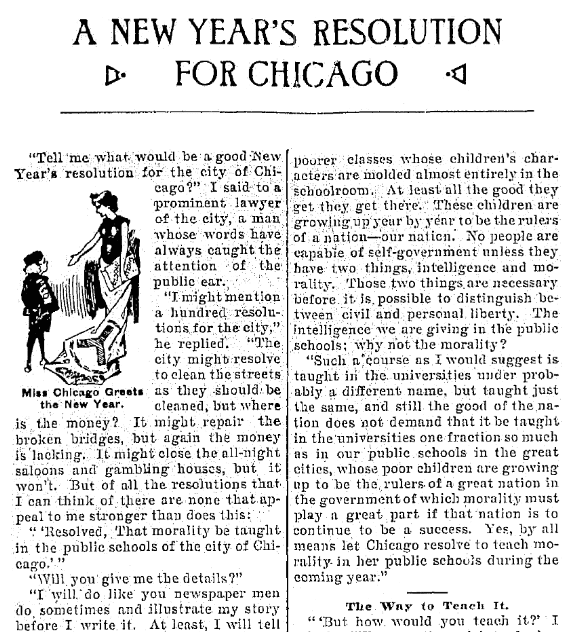 Both Stay In & Go Out More (1900)
A Columbus, Georgia, woman had a novel approach to resolutions. She resolved to stay in more and also to go out more. To explain this seeming contradiction, she said that she:
"intended to stay at home every morning and go out always in the afternoon."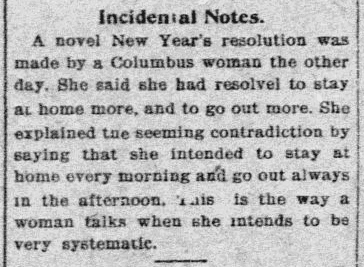 If you think about it, we can apply this "do less and also do more" approach to genealogy:
"I resolve to only do genealogy when I am not sleeping."
Quit Smoking, or Shave Yourself for the First Time (1914)
Among the resolutions of 1914 in Fort Worth, Texas, was to give up smoking for a year – but some never made any resolutions, and others made wishes rather than resolutions. John W. Covey, on the other hand, had never tried to shave himself – so he resolved to try it.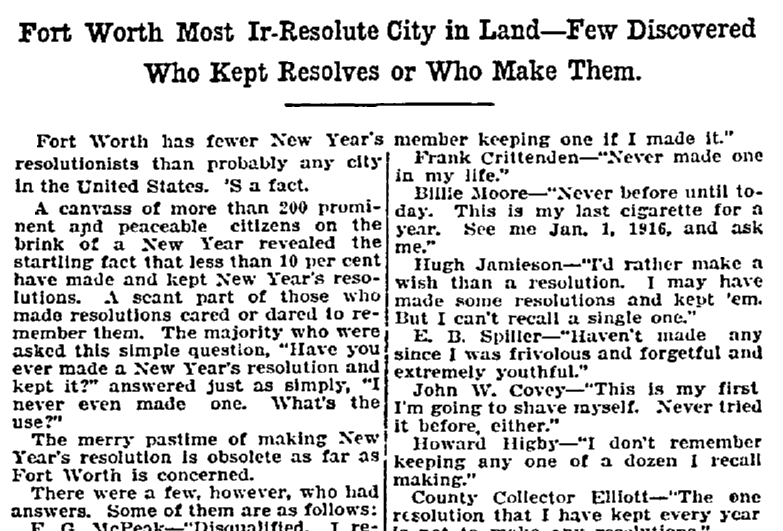 Swimming in Alaska (1917)
One hundred years ago, the Arctic Brotherhood of Juneau, Alaska, needed funds to maintain a gymnasium, along with a swimming "tank" that had long been in need of repairs. The society was in debt, so one well-meaning supporter made a resolution to contribute funds.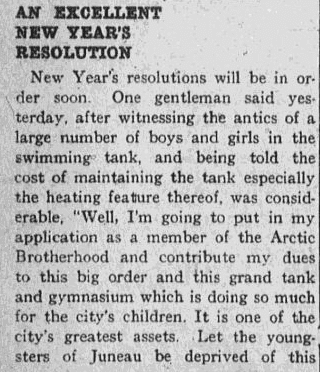 Use Butter Only at the Table (1918)
As noted in this 1918 newspaper article from Michigan, World War I brought New Year's resolutions back into fashion. Women were to purchase Liberty bonds, knit more, and provide for the comfort of the soldiers. Above all, they were to watch over the food supply. This meant not wasting food items, having a day each week without wheat flour, and serving poultry and fowl more than meat. Butter was to be used only at the table, and they were not to waste fat of any kind. The women were told:
"To make and KEEP these resolutions for the New Year will help to win the war."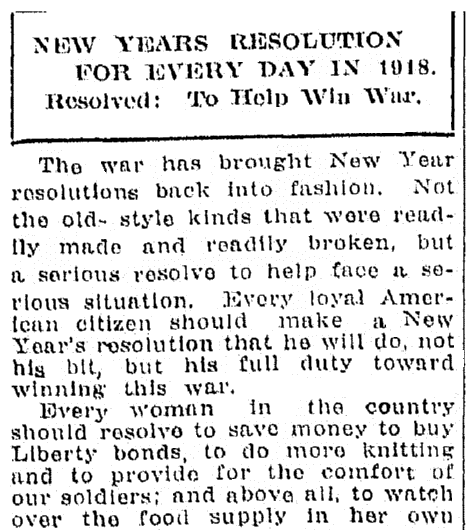 Resolution (2017)
I'd like to leave you with a little resolution that could turn out to be an important one:
"Keep it real, keep it light, and above all keep it fun!"
Along with finding New Year's resolutions from the past, GenealogyBank's Historical Newspaper Archives have lots of hilarious newspaper columns about our ancestors, only waiting to be found. Remember, as one humorist wrote in 1913:
"Our forefathers didn't know beans. They didn't have to: they had beef."