You probably don't know me – but "on the memorable 19th April, 1775, [I] was at [my] plough, in Sharon [Massachusetts], when [I] received the intelligence of the slaughter at Lexington… [I] immediately took [my] horse from the plough and proceeded to muster the minute men [I] commanded, and marched to drive in the enemy."
My story is told in GenealogyBank's Historical Newspaper Archives.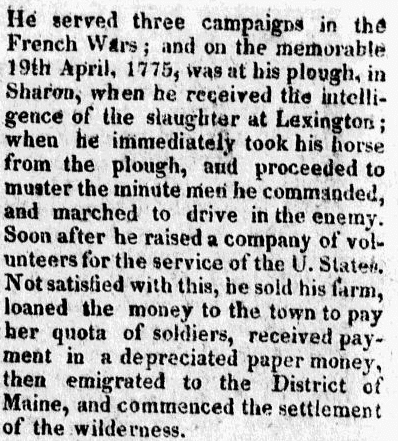 Earlier, as a young man, I fought in three campaigns in the French & Indian War – and along with my two sons, fought in the American Revolutionary War.
I was so dedicated to the Revolution that I "sold [my] farm [and] loaned the money to the town to pay her quota [to finance] soldiers."
There are more details of my story in this article.

And in this article.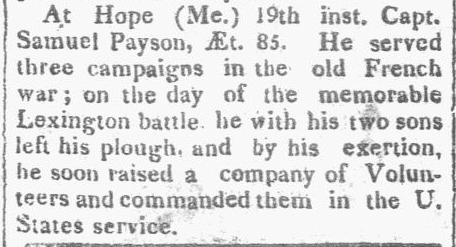 Later in life I lived in Hope, Maine, and died there in 1819, at age 85.
Did your ancestors fight at the Battle of Lexington?
Find their stories in GenealogyBank.
Related Revolutionary War Articles: