Plymouth Rock, a large boulder on the edge of Plymouth Harbor, Massachusetts, is traditionally identified as the place where the Pilgrims first stepped ashore from the Mayflower in 1620 to found Plymouth Colony.
Plymouth Rock has been visited, celebrated, and written about for centuries.
In 1835 Alexis de Tocqueville, a French author traveling throughout the United States, wrote:
"This Rock has become an object of veneration in the United States. I have seen bits of it carefully preserved in several towns in the Union. Does this sufficiently show that all human power and greatness is in the soul of man? Here is a stone which the feet of a few outcasts pressed for an instant; and the stone becomes famous; it is treasured by a great nation; its very dust is shared as a relic."
Articles about Plymouth Rock have appeared in America's newspapers since the early days of the nation.
Here is a verse from an early poem about Plymouth Rock written by Thomas Paine (1737-1809), published in 1799.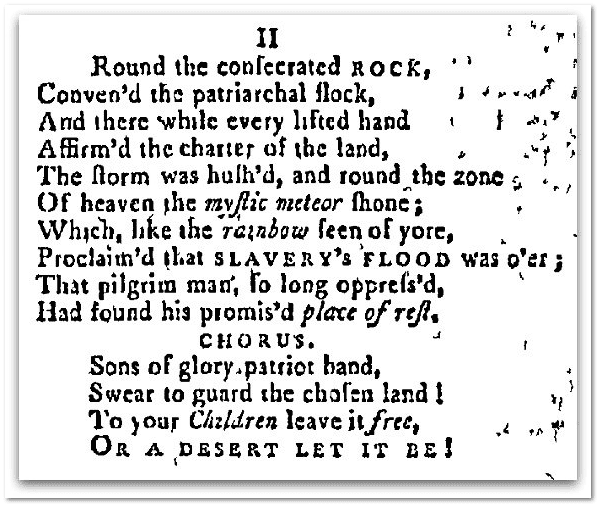 GenealogyBank has many newspaper articles reporting on Plymouth Rock celebrations over the years, including the 1820 celebration of the 200th anniversary of the Pilgrims' landing.