Introduction: In this article, Gena Philibert-Ortega gives tips for what to do when you simply cannot find your ancestor's burial site or grave marker. Gena is a genealogist and author of the book "From the Family Kitchen."
One of the problems with researching an ancestor's burial place is that sometimes it can seem impossible. Even in situations where you know the location of the cemetery they were buried in, you still can't find your ancestor. Why?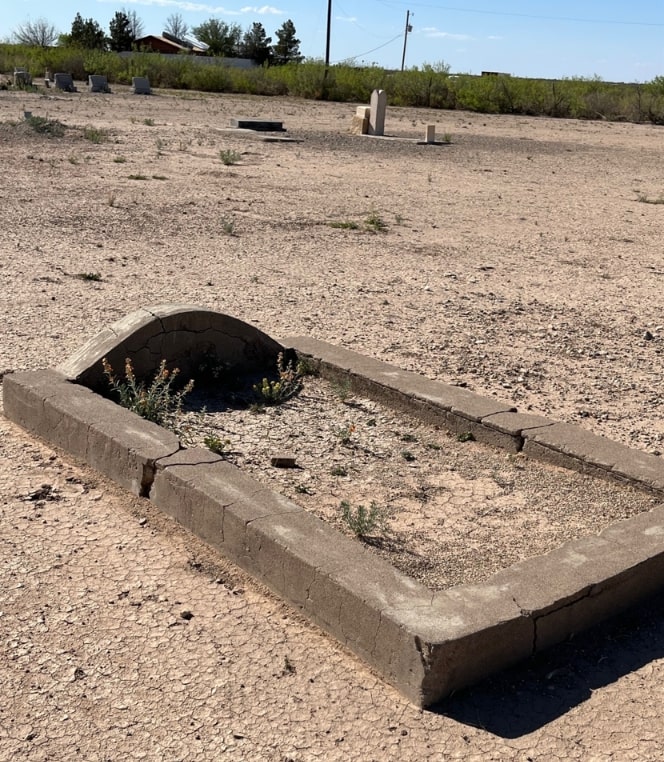 As you research, keep in mind that relying on a grave website, published cemetery transcriptions, or indexes may not be enough, especially if they are recording only visible markers and not using the actual cemetery records (when available).
While it's our goal to record or visit our ancestor's final resting place, the problem is that a grave marker may never have existed or may no longer be visible. Let's look at some of the reasons this happens.
This photo caption read:
Cemetery Flooded. After heavy rains at Baton Rouge, La., a statue of Jesus is the only grave marker above the water line in a cemetery near Bayou Manchac. More than three feet of water covered the cemetery and other low-lying areas in east Baton Rouge.
Why Is the Marker No Longer Visible?
The marker or a part of the marker was stolen
The marker was destroyed
The cemetery is under water
The marker tipped over and grass or other landscaping is covering it
The cemetery was moved
The cemetery markers were reused in building projects
The marker is illegible due to weather, the environment, or age
The marker was a temporary marker from the funeral home and it has since disappeared or become illegible
The marker, grave, or cemetery is on private property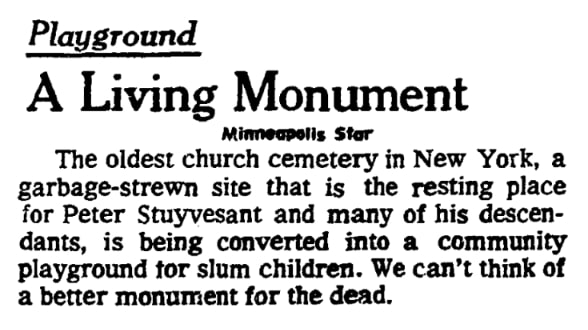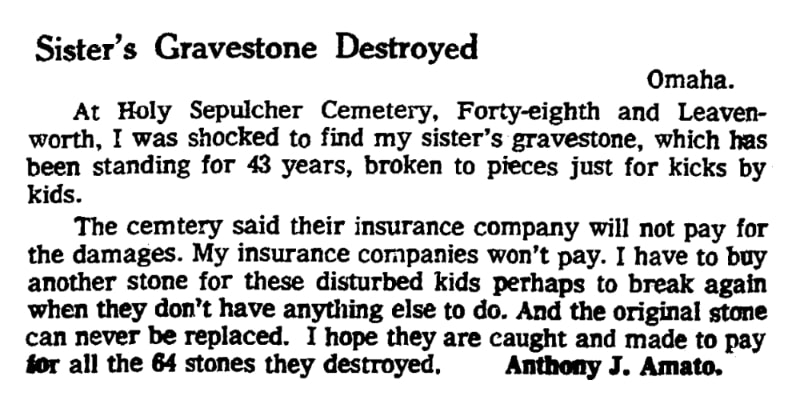 Suffice it to say there are many reasons why a marker or the inscription may no longer be visible. But there's also another issue. Your ancestor may never have had a gravestone. Now this depends on location, time, and other factors, which is why it's vital to consider your ancestor's life to understand their death.
Why Don't They Have a Gravestone?
Not everyone has a gravestone. Some reasons include:
Survivors don't have money for the marker
There's no money for the burial
The deceased has no close family members
The deceased was not identified at the time of death and burial
The deceased died in a place where the retrieval of the remains was too dangerous
The deceased was cremated and the cremains were scattered
The deceased is buried in a mass grave
The deceased died in an institution, and if marked it is with a number
The deceased is buried in a potters' field
The deceased was missing at the time of their death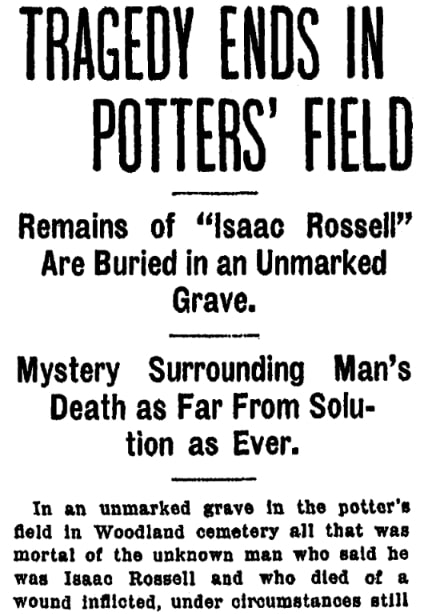 What Now?
It may be frustrating to not be able to locate an ancestor's final resting place – but before you give up, think in terms of how to research the possible place/s he or she was buried. After you search death certificates, newspaper obituaries, and other death-related records, take time to study the local history. Some tactics include:
Research the cemeteries and burials in that area
Research the local newspaper for mentions of burial places and your ancestor
Learn the history of the nearby burial places
Locate funeral home records (if applicable)
Locate records for nearby burial places
It may come to the point that you will never be able to verify the burial. I've been there. I have a 3rd great grandfather that is not buried with his family in the local city cemetery. I think he is buried on their homestead. That land was sold outside of the family in the early 1900s. The current owner says that no graveyard or markers are visible. The land is covered in trees and grazing cattle. I believe that it isn't visible and – without more evidence – impossible to pinpoint.
Most likely, without ground penetrating technology, we will never verify this burial place. The only proof we have that it existed is a funeral notice for his daughter that states her burial was in the family cemetery. However, this was years after he died. There is no record of his burial, and he lived in a state where death certificates didn't exist until decades after his death.
In some cases, after an exhaustive search, you may still be left with no answers. It happens. So, take the time to exhaust what sources you can and then move on to your next research question.
Explore over 330 years of newspapers and historical records in GenealogyBank. Discover your family story! Start a 7-Day Free Trial
Related Articles: