Introduction: In this article – the second in a three-part series – Katie Rebecca Garner gives tips for researching your ancestor's Civil War pension. Katie specializes in U.S. research for family history, enjoys writing and researching, and is developing curricula for teaching children genealogy.
In Part 1 of this three-part series (see link below), we learned some history about Civil War pensions. In Part 2, we explore the application process and see how this can help you in your research.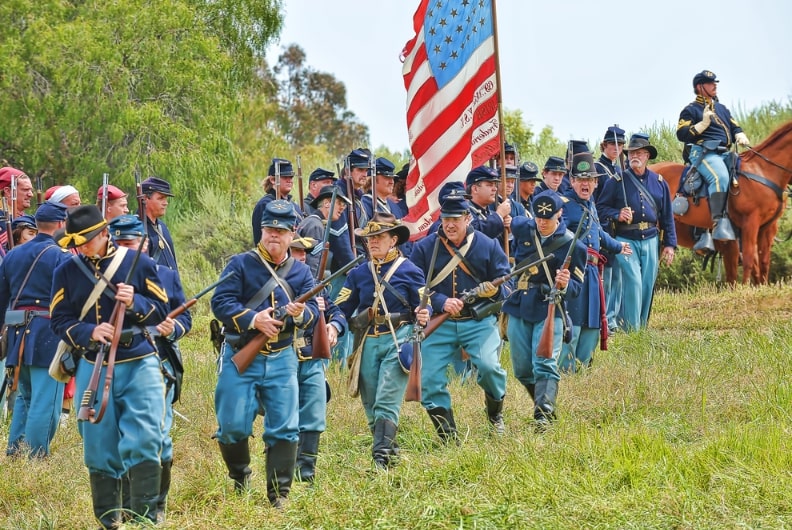 Photo credit: https://depositphotos.com/home.html
Applying for Pensions
The pension application process required the veteran to fill out a detailed form about his military service and subsequent disability, supply witnesses, and submit to a physical examination by approved physicians. In the case of widow or dependent pensions, the applicant had to also include information about the death of the soldier and their relationship to him. This process required time, travel, and money on the applicant's end. Pension attorneys sometimes helped in this process in exchange for future financial reward.
For veterans applying for a pension because of disability, a physician had to confirm the disability. Many counties had one physician appointed for examinations for pensions until 1882-1883, then boards of three physicians were appointed. This increased the accuracy of physical examinations and saved money in pension fees in the long term.
Disability was measured by a veteran's ability to make a living by manual labor. Loss of limb was considered total disability. Other considerations made were whether the disability was permanent or temporary, incurable or treatable, unavoidable from battle conditions or caused by carelessness on the soldier's part. Veterans on invalid pensions had to submit to regular physical examinations, and their pensions would be adjusted based on a change in disability. If a disability was cured, the veteran no longer qualified for an invalid pension.
On the pension office end, they needed the Adjutant General's Office and the Navy Department to confirm details of service, death, or disability for each application. The pension offices processed many pension applications, which included gathering sufficient evidence of each case. Some pension applications took a long time to be processed because the applicants or their attorneys neglected to send all the required evidence. If there was a suspicious claim, the pension office would send out investigators to check for fraud.
For widows' pensions, proof of marriage was needed. In cases where an original marriage record couldn't be found, cohabitation may have counted as marriage. In such cases, witnesses had to testify that the couple lived together as husband and wife and were considered by the community as husband and wife. Ironically, a widow of a veteran cohabitating with another man didn't count as remarriage for ending the pension. For this reason, some widows chose cohabitation over remarriage to avoid losing their pension benefits.
If a pension application was denied, the applicant may have gathered additional documentation to prove their need or eligibility for the pension. If your ancestors went through this process, this would have enlarged the paper trail they left for you.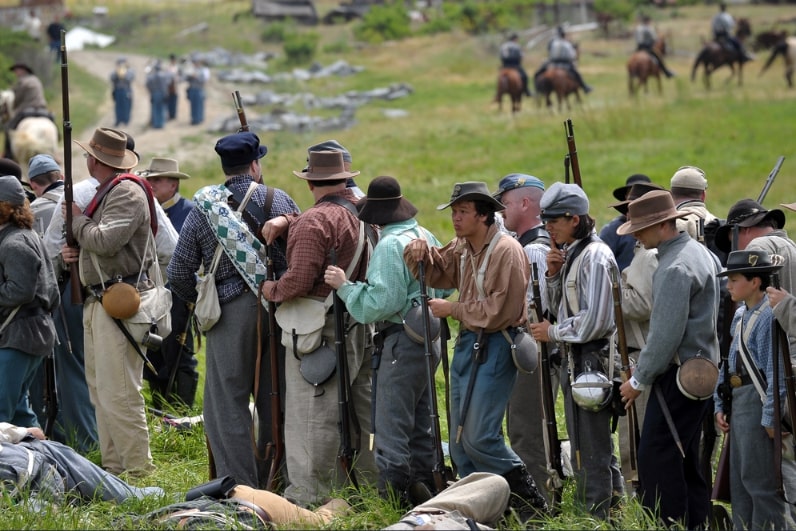 Photo credit: https://depositphotos.com/home.html
Case Study
Barton H. Stewart, who served in the Civil War from December 1863 to July 1865, applied for a pension in July 1874. He had incurred disabilities in his war service, which caused him to be discharged earlier than the three years he committed to and affected his ability to work after the war. He died in October of that year.
Next, his widow Elizabeth applied for a pension. She had to provide information on her marriage to Barton and list the dependent children they had. When she remarried, she had to send in records of that marriage. A few times, she wrote to the pension office inquiring about the status of her pension application, and they wrote back requesting more evidence.
Elizabeth Stewart Hendrickson died in 1903; after that, her children applied for dependent pensions. They had to send in the same information as their mother, stating that they were children of Barton and Elizabeth Stewart.
The pension records for Barton and Elizabeth Stewart were key in researching their family. (This will be discussed in more detail in the third and final article in this series.) For now, let's continue by showing you how to find your ancestor's pension record.
Researching Pensions
The National Archives (National Archives and Records Administration, or NARA) houses pension records for Union soldiers. An online index may give you the pension application number(s), which you can use when placing an order for the record.
NARA does not house Confederate pension records, though some can be found online. Since former Confederate states were on their own for pensions for their Confederate veterans, pension records are housed within each state. Southerners who served in the Union would have gotten their pensions from the federal government, so their pensions can be found at NARA. Confederate state pension records can be found at the Family History Library or through local state archives. Additional collections can be found through the FamilySearch catalog by searching the state then selecting the Military category.
Below are FamilySearch Wiki articles for finding Civil War records for each of the Confederate and border states that sent sufficient men to the Confederate armies:
When you receive the digital copies of your ancestor's pension records, they will most likely not be organized in chronological order. This was the case with Barton H. Stewart's pension file, which contained 73 images. That is a lot to go through, and an organization system was necessary.
I created a chart on a spreadsheet with columns for the image numbers, dates on the records, and brief descriptions of what the record contains. Such a chart could also be made in a word processor, which allows for the creation of tables. Having this chart greatly simplified the task of referencing the various documents within the pension. A quick glance at the chart told me which image file contains a marriage record or death information.
Tune in to the next article to see pension research in action.
Explore over 330 years of newspapers and historical records in GenealogyBank. Discover your family story! Start a 7-Day Free Trial
Note on the header image: Civil War cannon firing (reenactment). Credit: https://depositphotos.com/home.html
Related Article:
Resources:
National Archives, Record Group 94 (Office of the Adjutant General) compiled military service record; Record Group 15 (Department of Veterans Affairs), invalid pension, app # 194,473, widow's pension, app # 249,416, minor's pension, app # 796,558; Barton H. Stewart pvt., Co. A 130 Indiana Volunteers.