I was reviewing old family correspondence to make sure all of this family data had been properly recorded, and the correspondence scanned and added to the family's online archive. I came across this letter written to us in 2003.
This line caught my eye: "Did [I] tell you my brother Tom died March 9, '03?"
It turns out I didn't have her "brother Tom" in the family tree.
So I began searching for him in GenealogyBank.com
Looking for him as Tom, Thomas or just T – I wasn't finding any mention of him.
So I searched using only his surname and the year of his death.
That worked – it pulled up two Krabachs that died that year, and one of them was him.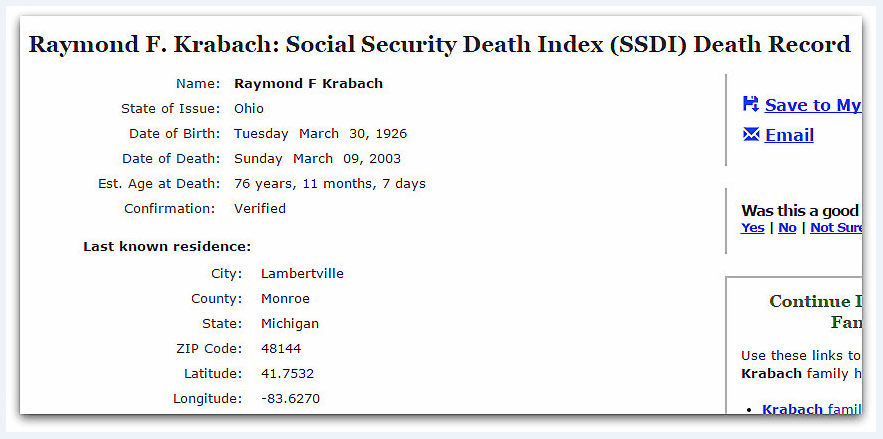 The death date was a match.
So it turns out that his full name was Raymond Francis Krabach – and that he used the nickname "Tom."
Genealogy Tip: The family member you're searching for may have used a nickname unknown to you. Sometimes the best search is the simplest: just a surname, or a surname and a date.
Keep at it – if your first search doesn't get you the results you want, take a different approach.
Now to find the details of "Paul's sister Jean," also mentioned in that 2003 letter.
Related Articles: