Introduction: In this article – part of an ongoing "Introduction to Genealogy" series – Gena Philibert-Ortega gives tips for finding and using digitized books in your family history research. Gena is a genealogist and author of the book "From the Family Kitchen."
One of the benefits of the Internet for family historians is the plethora of digitized books available. Digitized books can be found on all kinds of websites, from those that solely focus on books like Google Books, to genealogy websites like FamilySearch and GenealogyBank, to libraries. Knowing what types of books exist where can help you find what you are looking for.
As you research, start incorporating searches on digitized books websites to enhance your family history search.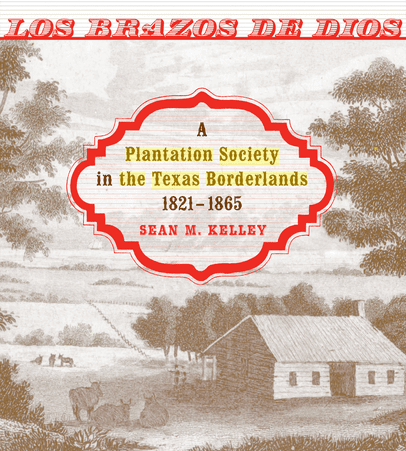 Google Books
Google Books is a great place to find public domain works as well as newer books. While the focus isn't specifically genealogy like FamilySearch, many of the books in their collection are relevant to family history research. Think in terms of city directories, Daughters of the American Revolution Magazine, and local histories.
Remember that books are digitized using OCR (Optical Character Recognition) software, so any small mention of your ancestor can be found easily. Use Google's Advanced Search or Tools features (found on the results page under the search box) to focus your search.
My favorite story about Google Books comes from my own experience. A great example of "you don't know what you don't know," I found a surprising book one day when I entered my 5th great-grandmother's name and location ("Sophia Lewis" and Texas) and clicked on the blue search button in Google Books.
The first result was a book titled Los Brazos de Dios: A Plantation Society in the Texas Borderlands, 1821-1865 by Sean M. Kelley. In a chapter on "Husbands and Wives" I found information about Sophia's divorce from her husband William W. Lewis!
Thanks to this book, I learned more about Sophia's divorce that I had previously researched – but wanted more information. This search on Google Books was a good complement to the incomplete court records I had found years previously.
FamilySearch
FamilySearch's goal is to digitize their content – their entire collection, including, when possible, published works. Lucky for researchers they have also partnered with other repositories to make their books available to FamilySearch users.
Currently FamilySearch has more than 350,000 books from these partners:
Allen County Public Library
American Fork Library
Arizona State Library; Archives and Public Records
Birmingham Public Library
Brigham Young University; Harold B. Lee Library
Brigham Young University, Hawaii; Joseph F. Smith Library
Brigham Young University, Idaho; David O. McKay Library
Church History Library
Family History Library
Historical Society of Pennsylvania
Houston Public Library; Clayton Library Center for Genealogical Research
Mid-Continent Public Library; Midwest Genealogy Center
Maine State Library
Onondaga County Public Library
University of Florida; George A. Smathers Libraries
With such a diverse collaboration, the content of these books includes all kinds of works important to family historians. FamilySearch states that the collection includes:
"family histories, county and local histories, genealogy magazines and how-to books, gazetteers, and medieval histories and pedigrees."
Visitors to the FamilySearch website can search the FamilySearch Catalog or the Family History Books page. An Advanced Search on the Books page allows you to narrow your search to a material type (periodical/serial, gazetteer, or book), so it's important to not just search on a surname but to also conduct a search on a location (city, county, state and country).
GenealogyBank
GenealogyBank is known primarily for its Historical Newspaper Archives – an online collection of more than 8,000 digitized newspapers. In addition, GenealogyBank features the Social Security Death Index, government records – and thousands of digitized books, available here: Historical Books Archive.
Our Historical Books Archive contains much more than just old books. Uncover hard-to-find facts about your ancestry in these remarkably diverse genealogy records which include:
Old Maps & Atlases
Vintage Ads & Prints
Theater Programs & Playbills
Funeral Sermons, Eulogies & Elegy Poems
Old Academic Rewards of Merit
Vintage Invitations
Tax Bills
Town Meeting Reports
Almanacs
Rare Old Books:
Autobiographies & Memoirs
Biographies
Genealogies
Start Now!
Digitized books can provide answers. Take some time this month to search for the books that will answer your questions about your family history.