Introduction: In this article, Gena Philibert-Ortega gives tips for efficiently using books in your genealogical research. Gena is a genealogist and author of the book "From the Family Kitchen."
When teaching genealogical research, I recommend using books to find information on an ancestor. Genealogically relevant books include local histories, family histories, transcriptions, and abstracts. Books are found in places such as a local library, a genealogy library, or online.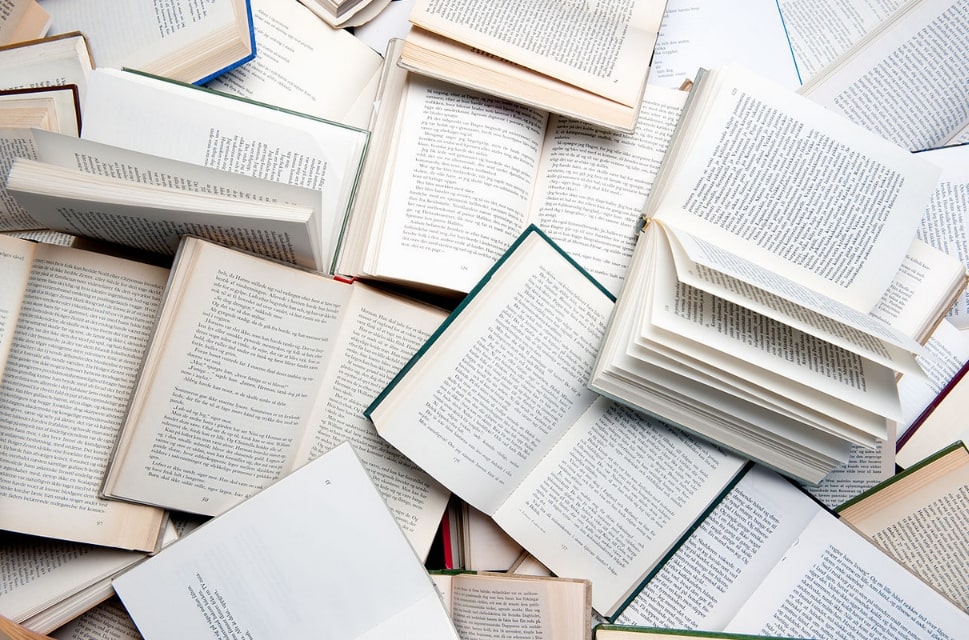 Using a book for research may seem intuitive. After all, how hard is using a book? You open the book and look for the information you need. If you don't see it, move on to the next book. To a certain extent, that's true – but it helps to think carefully about the parts of a book and how they may inform your research. What clues do they hold? What's missing? Whether a book can or cannot help you is more than whether you can find an ancestral surname.
Parts of a Book
Before we discuss specific parts of a book, let's see what parts can exist in a nonfiction work. There are other possible parts, but here's a partial list:
Front cover
Title page
Copyright
Table of contents
Dedication/Acknowledgements
Foreword
Book introduction
Body of book (chapters)
Author bio
Bibliography and/or Sources
Index
Back cover
The above parts may be present or not depending on the book. Many factors determine what is in a book, including the author, the publisher, funding, and the book's purpose.
Some aspects of the book need no explanation. For example, the body of the book is where the text is. You'll read or skim this for the information you need. The front and back cover is a synopsis of what you might expect from the book. However, these blurbs can be brief and not as helpful in all cases.
Other parts of the book provide clues to what you might find, such as the table of contents, while others might hint at the quality of the research or expertise of the author, such as the author's bio. The point is we need to carefully analyze the books we use to ascertain if they have the information we need and if the information is of the quality we are looking for.
How do you approach researching a book? For many of us, it depends on how we were taught. In genealogy, books can be finding aids to records or explain a place and time. As mentioned previously, different types of books can help our research.
Three parts of a book that can get ignored are what we find in the back. For our purposes here, let's focus on those parts: the index, bibliography, and sources.
Example: Index
An index is one way researchers may start their book research. One writer says: "An index is essentially a roadmap to the book, listing names, places, and things alphabetically and giving the page numbers associated with each topic. For nonfiction books, packed with valuable information, a well-made index can help quickly direct the reader to the information they're trying to find." *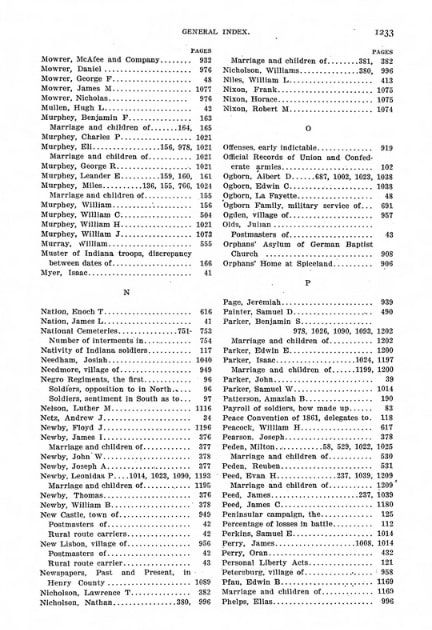 Unfortunately, many researchers only follow one simple approach: they flip to the back and scan the index for the keywords they seek. These words might include names or locations. The hope is that if you find something in the index, you can turn straight to the page the keywords appear on, saving time and effort. If you don't find it, you may close the book without considering what may be hiding in the pages.
Here's the problem with that approach. First, keep in mind that not everything is indexed in a book. For example, one of the publishers I wrote a book for instructed me that an index was optional – and if the author included it, it could only be a half page. I felt an index was vital but with limited space, I had to pick and choose what should be included. What I thought was important might not be what a researcher believes is important. Even if a book is a transcription of a source and the index, logically, should contain the names of those in the book, it may not, for whatever reason.
Indexes can have errors. Anytime people work on a publication, they can introduce errors. Misspellings and omissions can happen in indexes. Once again, just because something does not appear in an index doesn't mean it's not in the book.
What's the best way to use an index? After I pick up a book, I always start with the index. I peruse the index to get a sense of what I can find in the book, regardless of what name I'm searching for. Keywords may describe something like a religion or an occupation my ancestor was part of that I need to read. Remember that not all relevant sources name our ancestors; even so, they may provide us with other information that leads us to records.
Example: Bibliography and Sources
If the nonfiction book you are using has a bibliography and/or sources (footnotes or endnotes), take some time to study those. Bibliographies are the books, periodicals, and collections a writer consulted, even if they're not actually cited in the text. Endnotes or footnotes (endnotes appearing at the end of the book and footnotes appearing at the bottom of each page) are the author's sources that they are citing. These are the resources they used, complete with page numbers and quotes. This is gold for the researcher because it helps you find additional materials.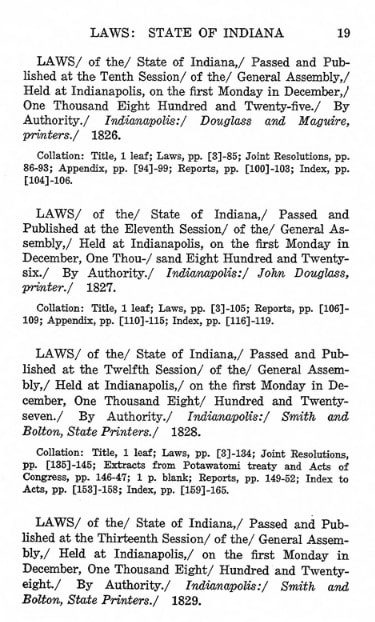 A bibliography can help you as a researcher find works you weren't aware of. The author might also list archival or original sources that can include your ancestor. A careful reading of the bibliography and sources is a must. Think of it as a finding aid to additional resources.
Find the Information You Need
Books are vital to our research, even in a world with electronic databases and digitized records. Not everything is digitized, nor will it ever be, so we need to survey what is available on the places, history, and records we are researching. However, it's not enough to search in a book; carefully consider the parts and what they tell you about what is in the book and elsewhere for your research.
Explore over 330 years of newspapers and historical records in GenealogyBank. Discover your family story! Start a 7-Day Free Trial
* "Understanding Book Indexes," Greenleaf Book Group (https://greenleafbookgroup.com/learning-center/book-creation/understanding-book-indexes: accessed 27 July 2023).