Introduction: In this article, Gena Philibert-Ortega gives tips for finding military museums and using their genealogical resources. Gena is a genealogist and author of the book "From the Family Kitchen."
Museums are an important repository for genealogical research. You are no doubt familiar with the education they provide in terms of their exhibits, but their facilities also include research opportunities. Just like archives, there are different types of museums, each with their own collection focus. Museums can be narrowly focused on a locality, topic, occupation, event, material item, organization, and religion.
There are some real benefits to visiting a museum that focuses on a topic. That narrow focus helps you to uncover in-depth information and may reveal additional resources for your research. One such type of museum is a military museum. These museums can highlight a singular event (World War I, for example), a person (General Patton), a military group (WASPs), a military base, a battlefield, equipment, or a branch of service.
Finding a Military Museum
There are several ways you can search for a military museum. You can use an overall museum directory such as MuseumsUSA which you can browse by state or topic, including over 500 military museums. The U.S. Army Center of Military History has an Army museum directory that you can search or browse by state. Wikipedia is also a source for museums, with each link to an individual museum's Wikipedia page providing additional insight about the museum. See the Wikipedia page Category: Military and War Museums in the United States for links and information on military museums.
A Few Examples
How can we use a museum for research? For genealogists, museums offer a variety of opportunities. We can learn from their exhibits (in-person and online) and publications. We can find research sources via their library, archive, and/or digital collections. We may even benefit from the museum store with their sale of topical must-have history books. Let me show you a few examples.
National Museum of the Pacific War (Fredericksburg, Texas)
This Smithsonian Affiliate museum concentrates on World War II's Pacific Theatre. Located in the hometown of Admiral Nimitz, it starts with a pre-World War II history lesson on China and Japan and continues the story throughout the World War II years. Concentrating on military actions, it also takes time to educate the visitor on the U.S. home front as well as other aspects of the war.
Aside from the exhibits, which can help visitors better understand the war and their family member's experiences, the National Museum of the Pacific War has a research collection: the Center for Pacific War Studies. "The Center for Pacific War Studies contains thousands of manuscript collections, recordings, photographs, artwork and publications that can be made available to researchers by appointment." To learn more about researching here or asking for a lookup, see the Center's web page. The Center also includes a Digital Archive that houses oral interviews, correspondence, documents, and photographs.
General Patton Memorial Museum (Chiriaco Summit, California)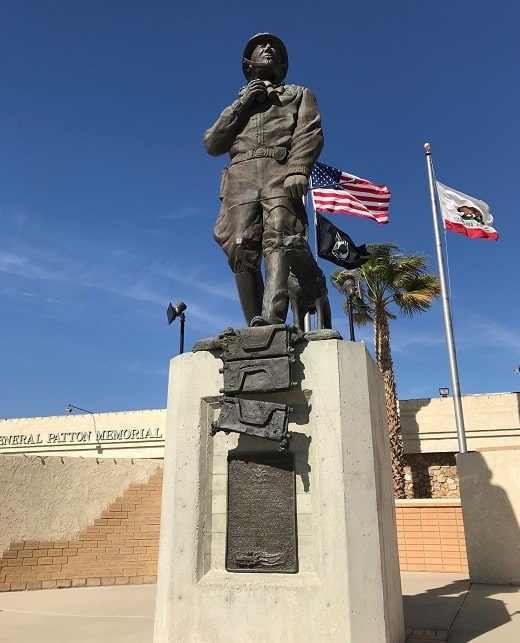 Yes, this museum does have information about its namesake, General Patton and his family, but it also includes World War II exhibits.
In addition to the exhibits found inside, you can visit their Matzner Tank Pavilion outside to view tanks. Although the website doesn't list any research collections, they do have a small library. Contact the museum for more information.
National World War I Museum and Memorial (Kansas City, Missouri)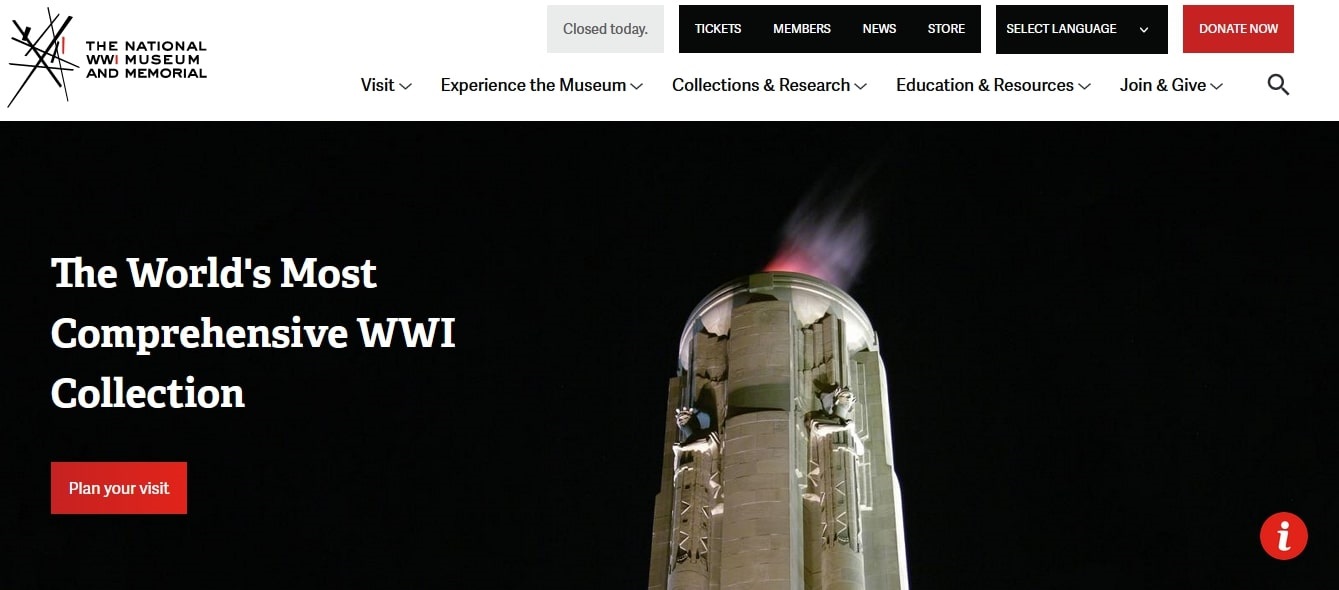 One of my favorite U.S. museums. This museum is a must-see if you're traveling through Missouri. It's a powerful witness of the events and lives during the World War I years. "The National WWI Museum and Memorial is America's leading institution dedicated to remembering, interpreting and understanding the Great War and its enduring impact on the global community."
Even if you can't visit in person, make sure to look at their digital exhibits that include How World War I Changed America and Trenches of World War I. Their onsite Research Center includes 10,000 library titles and over 300,000 archival documents. A list of library titles is available. Their Collections Database can also be searched. To learn more about researching at the Museum, see their Research web page.
Genealogy Tip: When you are looking at a museum website, look toward the top toolbar for words such as "Research & Collections." This will provide you more information about what they offer online and onsite for the researcher.
Consider Military Museums
Now's the time to incorporate museum research into your genealogy research plan. If you have military ancestors, a military or war museum is an important stop in your research. Check out what is available for the war, military branch, or place you are researching.
Explore over 330 years of newspapers and historical records in GenealogyBank. Discover your family story! Start a 7-Day Free Trial