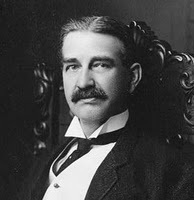 When he died obituaries appeared in newspapers around the country like this obituary that appeared in the Duluth (MN) News Tribune (8 May 1919).
It was written from the perspective of his sister-in-law Helen Leslie Gage (1845-1933) who lived at the time in Duluth.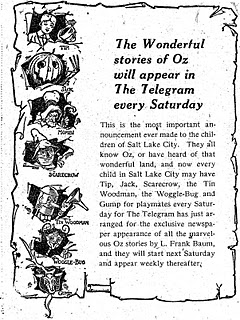 Over the years there were many articles about L. Frank Baum in the newspapers.
Less well known is that late in his life he began to serialize his books and short stories in newspapers across the country under the title the Wonderful Stories of Oz.
Remember that
GenealogyBank
goes beyond the obituaries and gives you the complete issues of the historical newspapers. That means you may search every article and every advertisement that appeared in the paper. A real gold mine of information about our ancestors.
Give it a try right now and see what you can find about your ancestors.
Click here
.