In 2009 I wrote about the destruction of the Archivio di Stato (State Archive) L'Aquila, Italy, building that was destroyed by an earthquake on 6 April 2009.
The earthquake itself destroyed some records, and it also exposed the entire collection – centuries of records – to further destruction from the weather.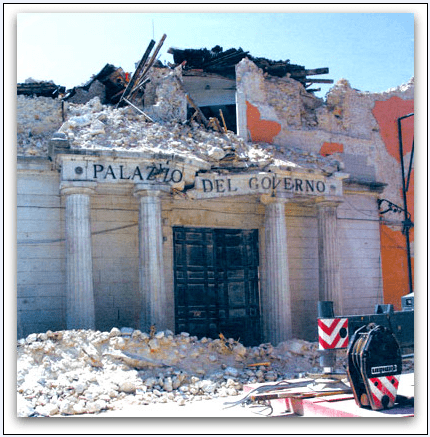 The archivists there and around the world immediately looked for – and found – solutions. The archivists signed an agreement two years later, on 30 June 2011, with the Family History Library in Salt Lake City, Utah, to digitize and begin putting these records online.
I contacted FamilySearch to see how that is progressing and was informed that:
"Civil registration (stato civile) of births, marriages, and deaths within the custody of the State Archive of L'Aquila (Archivio di Stato di L'Aquila) [which] also includes ten-year indexes (indici decennali); residency records (cittadinanze); marriage banns (notificazioni o pubblicazioni); supplemental records (allegati); marriage supplements (processetti); miscellaneous records (atti diversi), etc." are being put online.
FamilSearch also reported:
"Records included in this collection coincide with the modern-day provinces of L'Aquila and Rieti."
These records can be searched on the FamilySearch site here: https://familysearch.org/search/collection/1937372
Digital copies of these records can be searched and viewed on the Italian National Archives (DGA) Portale degli antenati website here: http://www.antenati.san.beniculturali.it/
(Visited 132 times, 1 visits today)