Introduction: In this article – the first in a four-part series – Jessica Edwards gives tips for creating citations for your genealogy research. Jessica has had a lifelong interest in her family's history – especially on her father's side, which goes back to the first settlers in Pennsylvania, Jamestown and New England.
Genealogists learn they must document, document, document whatever they put into their family tree. I learned the hard way why this is an important thing to do, so I wanted to show you the correct way to do each type of citation.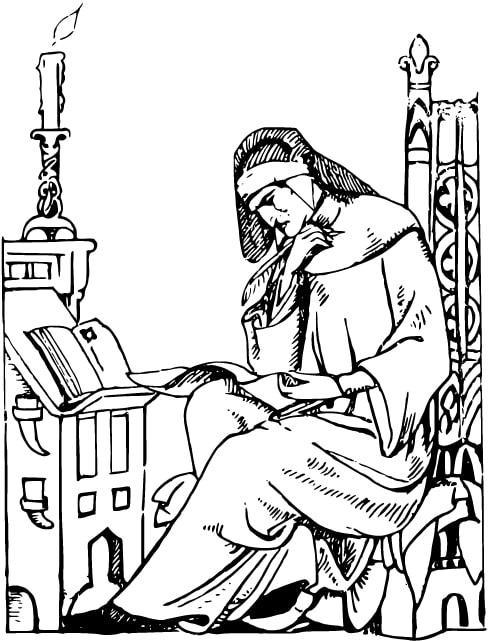 What is "Citing Sources" in Genealogy?
"Citing sources" means that you record where you found information about an individual. Examples of sources include birth certificates, censuses, church records, tombstones, family records and genealogies, inscribed objects, and so forth. Sources provide you with the following benefits.
Why Should I Cite?
Citations allow you to evaluate the reliability of your information. For example, an original record created near the time when an event occurred is probably more reliable than an account written after the event. Knowing the source can help you identify information that you want to verify with other types of records.
Citations provide a history of the sources you have examined. You can then focus research efforts on sources that have not yet been used.
Citations help you evaluate conflicting information. When you find conflicting information, such as two different birth dates for the same individual, you can use your sources to determine which one is the most likely to contain the correct information.
Citations acknowledge work done by others.
What Is Contained in a Source Citation?
Source description. This describes the source as a whole. After you type it once, you need only select it from a list to cite it in another place in the genealogical program's file.
This contains the information needed to find a particular piece of information within the source. For example, it might contain a page number of a book, or a page and line number of a census. The citation is attached to a specific individual record or marriage record. Therefore, if you need to cite the same source description and citation on another record, you can select the source description from a list. You can copy one citation and paste it on another record.
This is the name, address, and telephone number of the place, such as a library or archive, where you found the source. If you record this information, you or other researchers can find the source again. After you type a repository once, you only need to select it from a list to use it for another source description.
Guidelines for Citing Sources
Type in your sources as you work, or you may forget them.
Provide enough information so that you or another individual can easily find the source again.
You will never regret adding too much information.
Cite the source you actually use. If you used an abstract or index, cite it and not the actual record. Abstracts and indexes may contain errors.
Identify all researchers' contributions, including your own. Use your name, not I or me, when referring to yourself.
Typing source titles: As you add source descriptions to the genealogical software's file, the titles appear on the Source List. As this list grows, it can be difficult to find the source you want. Further, people with whom you share information may not understand your source information. To help solve these challenges, you could use a standard for source titles.
Different Types of Sources
Published sources: For published sources, such as books, magazine articles, newspapers, compact discs, and so forth, use the exact title.
Unpublished sources: Unpublished sources include birth certificates, parish registers, census records, journals, private collections of family records, and so forth. These sources often have no official title, so you must type a descriptive title instead. You could adopt a standard and use it consistently. A standard can help keep similar types of records together on the Source List and make the list easier to scan. Tip: You could group similar types of records into one source description. For example, if you have several birth certificates from North Dakota, you could have one source description that covers all of them. You can type the specific information about each specific certificate in the citation. Three standards are suggested below. You may use one or a combination of all three.
Record Type. Type the record type at the beginning of the title.
Census: 1881 England
Birth certificates: North Dakota
Journal: Caruta, Giovanni Bauttista Ferdinando (1880-1884)
Engraved silver spoon: Smith, Wilma Ann (1944)
Web site: The Cowley Space
Personal knowledge: Brandt, Karl Friedrich
Family records: Cieto, Paulo
Interview: Palson, Sven Oskar (1979)
Place. You can group your sources by the places they cover. You may choose to use only the country or state, or you could use complete place names. Whichever method you use, type them consistently.
England: 1881 Census
North Dakota: Birth certificates
Portugal, Murtosa, Aveiro: Journal of Caruta, Giovanni Bauttista Ferdinando (1880-1884)
Idaho, Lincoln, Shoshone: Engraved silver spoon of Smith, Wilma Ann (1944)
Isle of Man: The Cowley Space Web site
Germany: Personal knowledge of Brandt, Karl Friedrich
Brazil: Family records of Cieto, Paulo
Surname. You could begin a title with the name of an individual. Type names consistently. You will probably want to type the surname first. If you have several ancestors who had the same or similar names, you could add the individual's birth year.
Caruta, Giovanni Bauttista Ferdinando: Journal (1880-1884)
Smith, Wilma Ann (1944): Engraved silver spoon
Cowley, Charles Cesar: The Cowley Space Web site
Brandt, Karl Friedrich: Personal knowledge
Cieto, Paulo: Family records
Palson, Sven Oskar (1919): Interview (1979)
Martinez Guajardo, Jose Luis Alberto: Family records
Note: If you type the name and address of a private individual, please obtain the individual's permission first.
Upcoming on this blog: the next three parts in this four-part series on citing sources in genealogy.