Get the most out of GenealogyBank!
GenealogyBank has more than 250,000 historical documents and reports – like the Annual Reports of the War Department.
The War Department, like all US Government Agencies issues an annual report that includes the report of each of its component departments.
The 1899 report of the Secretary of War is 708 pages long – and it is packed with information for genealogists. (See: Date: 1899-12-04; Publication: Serial Set Vol. No. 3899, Session Vol. No.2; Report: H.Doc. 2 pt. 1)
For example – on pages 490-491 in the Annual Report of the Attending Surgeon of the US Soldiers' Home in Washington, DC is a list of the old soldiers that died at the Home in 1898-1899.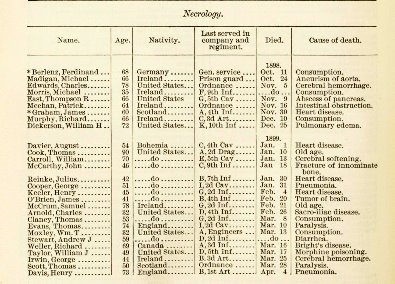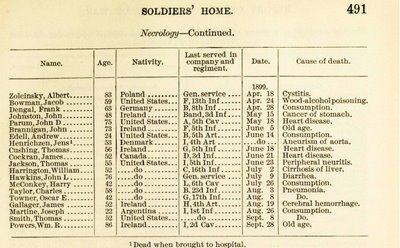 Discover your heritage, preserve it and pass it on!
Be a part of GenealogyBank – Sign up Now.
Find and document your ancestors in GenealogyBank – the best source for old newspapers & documents on the planet.
Period!
.
(Visited 98 times, 1 visits today)