Recently, I checked in GenealogyBank's Historical Newspaper Archives for a few of my Sawyer relatives in Grafton County, New Hampshire—and didn't find them. Bummer.
When I search in GenealogyBank and do not find my target relatives, I make a quick note to try again in a few weeks to see if I can find articles about them later.
Why?
Because GenealogyBank updates its archives and keeps adding millions of articles—in fact we update over 3,000 newspapers every day. What is not there today might be added to GenealogyBank tomorrow.
Case in point: Not finding my Sawyer family, I next decided to recheck GenealogyBank for the Schell family of North Adams, Massachusetts.
I had searched for them in the past, but found nothing.
Bang—this time I found them.
I discovered quite a few articles about H. Horton Schell's business and fraternal association activities, several obituaries and this wedding announcement.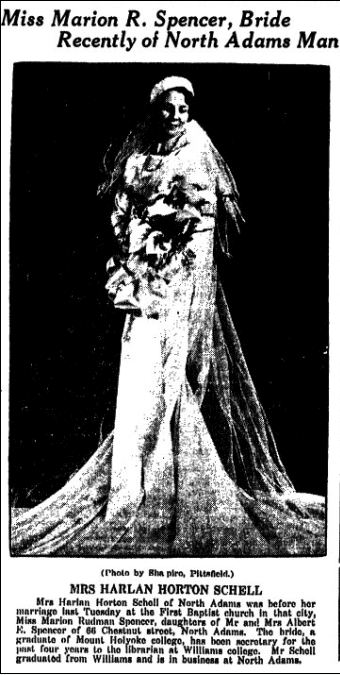 Great. This article gives me the details of the wedding of my cousin Harlan Horton Schell (1907-2001) along with a photograph of his wife Marion Rudman Spencer (1908-1992).
Digging deeper, I found the obituary of her father, Albert Edmund Spencer (1876-1965). Good catch, as this gives me his middle name: "Edmund." That's a good clue for further searches.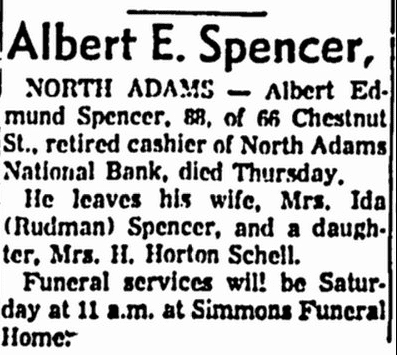 Continuing to search, I found this much longer obituary with many more details about his life and family.

Genealogy Search Tip: If at first you don't succeed, try, try again. GenealogyBank's search page includes an "Added Since" feature with a drop-down menu that lets you search on content added in the past one, two or three months.
Good luck with your own genealogy searches!
[bottom_post_ad]
(Visited 6 times, 1 visits today)