Over 10% of the current U.S. population are descendants of Irish immigrants that came to this country looking for a better life. These immigrants were forced to leave loved ones and relatives behind, which splintered relationships for decades or even centuries.
Many people have become enamored with tracing their history to find out if they can locate a broken branch of their family tree that was left back in the Old Country. To help with that search, GenealogyBank offers a collection of Irish American newspapers.
In addition, here is an 8-tip guide for tracing Irish relatives to help with your Irish genealogy.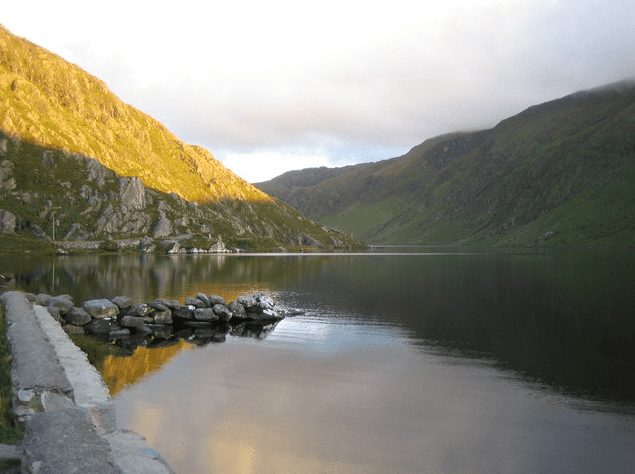 1) Ask the Family
Why not start the process of locating your long-lost Irish relatives by simply asking around the family? It's no secret that Irish Americans tend to have a large number of extended relatives, so it may be worth consulting your Great-Uncle or Aunt living in a different state before conducting more research. You may learn more than you might initially assume about your relatives, and any information that comes up may be useful down the line.
It is incredibly common for the spelling of a last name to have shifted slightly over the years, so having this knowledge could be crucial in finding your Irish relatives who may use a different name. Plus, your more distant family may already have conducted their own search and have some tips for you.
2) Free Online Resources
The Irish government and other institutions in the country have a plethora of online resources available for locating distant family members. Let's go through a few of the most useful search engines that you can access right from your home.
3) Church Registers
If you are unable to locate your Irish relatives through government or institutional sites, another great place to look is the Church. Because the Church has been so ingrained in the lives of Irish citizens, it retains various records that can help you find your Irish relatives.
For Irish Catholics, check out the Catholic Parish Registers. If you know where your family was originally based, it may be useful to contact the parish directly to see if they still hold historical records on parishioners. The Anglican Church in Ireland also may have historical records on your lost Irish relatives.
4) County Documents
If you know which county your family is from, it's a great idea to contact that county directly. Many Irish counties have their own historical document libraries and could be willing to help you with your search. If you are in Ireland, stop by the local county library and check if they can assist you.
5) Paid Websites and Genealogy Experts
If you are willing to pay, there are myriad other genealogy tracking providers that can help in finding Irish relatives. These sites will have their own resources and enable you to locate records that may be difficult to find on your own. Additionally, if your family named changed, they may be able to assist with common variations that will streamline your search.
6) Social Media
While this may seem like an obvious research step, many people overlook the magnitude of family data that is currently held by social media companies. Facebook, Twitter, Instagram, and LinkedIn are excellent resources in tracking down lost family members.
These tools will be especially useful if you have a rare last name that needs to be located. All you need to do is send a few messages to random people on the other side of the world.
7) DNA Testing
Another potential family-finding mechanism is DNA testing. Various companies are providing DNA services that can provide you a huge amount of information about your heritage and genetic make-up. It may also provide some insight into lost family members, not just in Ireland but throughout the world.
8) Take a Trip
This last tip may be the most fun. Why not take a family trip to Ireland and try to track down your lost family members there? Not only can you search through local records and libraries yourself, but you can also employ the valuable services of the Irish community and hope that word of mouth will help you find that long-lost cousin.
Luck of the Irish
While finding a lost relative in Ireland may take some of that lucky Irish charm, it is by no means impossible. There are many free and paid resources available in the modern day that can help you with your search.
If you follow these 8 tips, you'll surely be sipping a pint of Guinness with a new family member very soon!
Resources:
Related Articles: