Introduction: In this article—to help celebrate both the upcoming St. Patrick's Day holiday and the fact that March is Irish American Heritage Month—Gena Philibert-Ortega describes five free websites that provide a wide range of resources to help you explore your Irish American ancestry. Gena is a genealogist and author of the book "From the Family Kitchen."

Got Irish roots? Trying to find free online resources to research your Irish genealogy? Look no further because these five free websites can help you trace your Irish ancestors.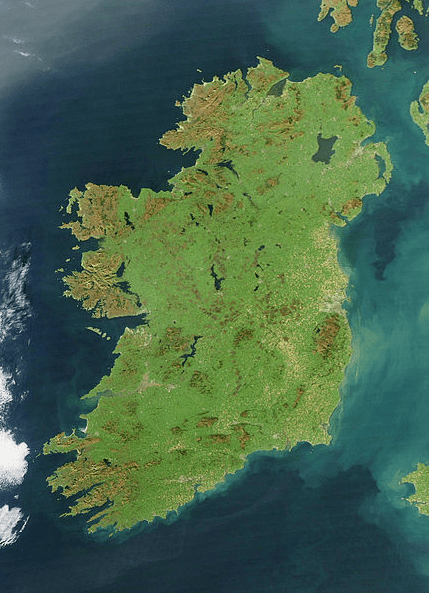 1) FamilySearch
One of the first places to start any genealogy research project is FamilySearch and their Family History Library Catalog. FamilySearch is adding digitized and indexed records to their Historical Records Collection, where you can find Irish as well as other worldwide records. In addition, be sure to search the Library Catalog. From the Catalog, conduct a place search for where your Irish ancestor was from. As you search the results, note which ones are available by microfilm or digitized online. Microfilm and microfiche can be ordered online and sent to one of the over 4,500 Family History Centers worldwide (fees apply).
The Library Catalog isn't the only thing available on FamilySearch. Check out the Research Wiki for information on resources and how to do research. Articles you may be interested in include:
Ireland Genealogy Websites

Beginning Irish Research

Ireland Land and Property
2) Dept. of Arts, Heritage and the Gaeltacht's Irish Genealogy
A website from Ireland's Department of Arts, Heritage and the Gaeltacht, Irish Genealogy provides you a place to search various records from other websites in one place. By clicking on the Main Search link found at the top, you can search for historical records like the 1901 and 1911 censuses as well as the Castle Garden and Ellis Island records. You can read about what records are included by clicking on the What Is Available link. A separate page just for searching church records is also available. You may search these records by name, location and date or browse by location.
Under the "Research in Ireland" tab, make sure to read the page How Does This Site Work? Here you will find information about using wild cards in your search, variant spellings, and the advanced search features.
3) The National Archives of Ireland
The National Archives of Ireland "holds the records of the modern Irish State." While the majority of these records can only be searched at the actual Archives, they do have some records available online. Their Genealogy page provides researchers with access to the 1901 and 1911 censuses, Tithe Applotment Books 1823-1827, Soldiers' Wills 1914-1917, and the Calendar of Wills and Administrations, 1858-1922, with promises of additional records to come.
Don't forget to check out the National Archives card catalog under the tab "Search the archives." It's here that you can explore the holdings of the Archives. Search by keyword (not necessarily the name of your ancestor, think more in terms of searching on the name of the place they were from, an event they participated in, or their occupation, etc.). Find a must-have resource? No problem; even if you can't make a trip to Dublin to visit in person, the Archives does have a list of researchers that can help.
4) Public Records Office of Northern Ireland (PRONI)
The mission of the Public Records Office of Northern Ireland (PRONI) is to "identify, preserve and make available Northern Ireland's unique archival and community memory." Records available online through PRONI include the Ulster Covenant archive, which has nearly a half million signatures and addresses of the men who signed the 1912 Ulster Covenant—and the women who signed a "parallel Declaration" (over 234,000 women). Freeholders' records (people who voted or were entitled to vote) are also indexed and digitized on the website. Don't forget to check out their indexed and digitized wills from 1858-1900. The first phase of this important project is complete and viewable.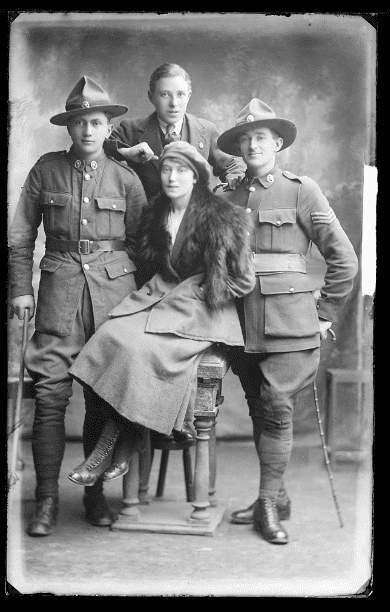 One of my favorite things about PRONI is their Flickr photo stream with over 2,000 vintage photos that have no known copyright restrictions. Click here to take a look at these photos.
Like many websites, PRONI includes helpful articles to assist you with your ancestry research. Make sure to start on their Family History page and read their web pages that provide more information about researching your Irish roots, including their Family History Key Sources page.
5) GENUKI
GENUKI is a "virtual reference library" for the United Kingdom and Ireland maintained by volunteers. Just like Cyndi's List, GENUKI will help you identify additional resources for your genealogy research. Search by Region or by using their Quick Links and discover links to census, church, military, town and tax records. Make sure to use GENUKI to find and learn more about maps, statistics and the social life of your ancestors.
One of the Quick Links includes a Gazetteer for England, Ireland, Scotland, Wales and the Isle of Man. Type in the place you are looking for and then see your results on a map or as a list complete with the county or nearby places.
GenealogyBank
There's much for Irish researchers to find in the above free websites—but as you research, don't forget to search GenealogyBank's online Irish American Newspaper Archives for your ancestors. This collection features newspapers published in New York that documented Irish American lives, featuring birth, marriage and death information from Ireland years before civil registration began there in 1864.
Here's a good example of how helpful these Irish American newspapers can be. As is typical with census records, Catherine Scully was only listed in the 1892 New York state census as having come from "Ireland." However, her obituary published in an Irish American newspaper gives the important detail family historians prize so much: where in Ireland she was born (Ballingarry, County Tipperary).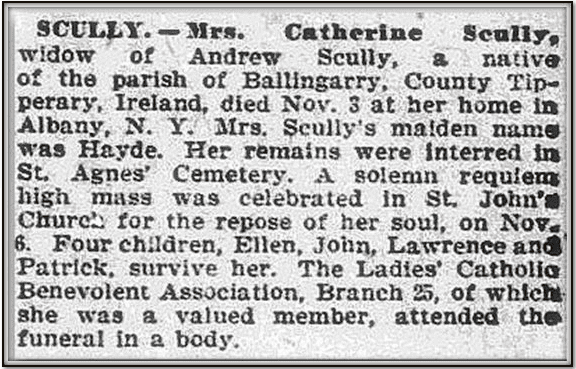 Once you search this special collection of Irish American newspapers, conduct a broader search through GenealogyBank's online Historical Newspaper Archives for newspapers in the community your ancestor eventually settled in.
Genealogy Tip: Not sure where to start researching your immigrant ancestors from Ireland? Always begin by researching their lives in the United States first, before tackling records in a foreign locale. Irish American newspapers are a great place to start!