At 6:01 p.m. the evening of 4 April 1968, the civil rights leader Dr. Martin Luther King Jr. was killed by an assassin while standing on the second-floor balcony of the Lorraine Motel in Memphis, Tennessee. Though rushed to St. Joseph's Hospital, Dr. King was pronounced dead at 7:05 p.m. He died young at only 39 years old. A stunned nation lost its leading proponent of nonviolence, the civil rights movement lost its most visible leader, and many Americans deeply mourned King's death.
Dr. King had come to Memphis to lead a protest march supporting the city's striking garbage workers, almost all of whom were black. The plane carrying him to Memphis on April 3 received a bomb threat, and that night he gave what turned out to be the last speech of his life, sounding eerily as though he had already transcended his own death:
Like anybody, I would like to live a long life; longevity has its place. But I'm not concerned about that now…I'm not fearing any man. Mine eyes have seen the glory of the coming of the Lord!
Historical newspapers are a great resource for exploring your ancestors' lives—and the times they lived in. Here is a collection of old front-page headlines to show how newspapers broke the tragic news of MLK's assassination to the nation. (Note: all of the newspaper articles used to illustrate this Blog post come from GenealogyBank's online Historical Newspaper Archives.)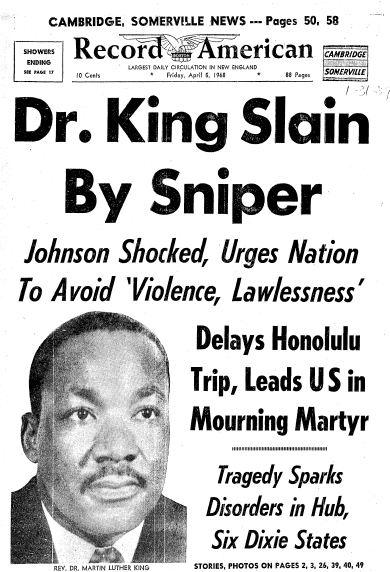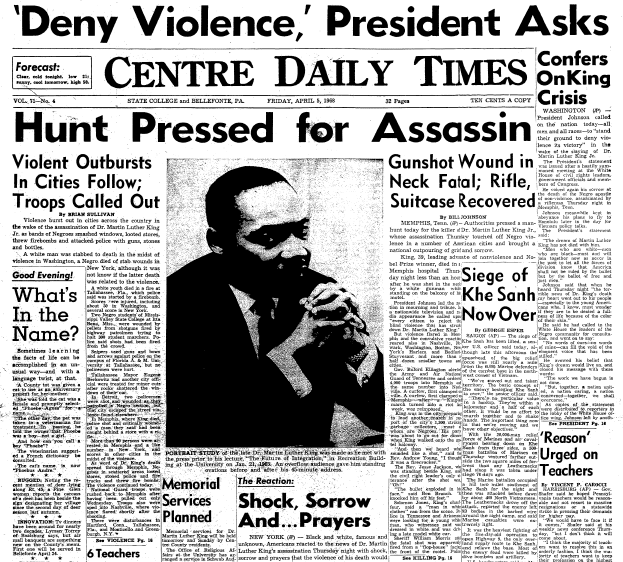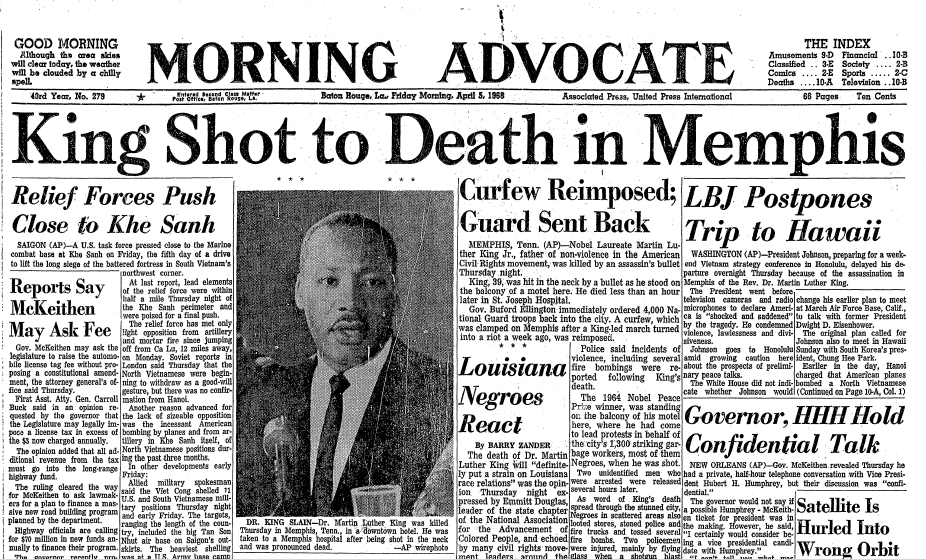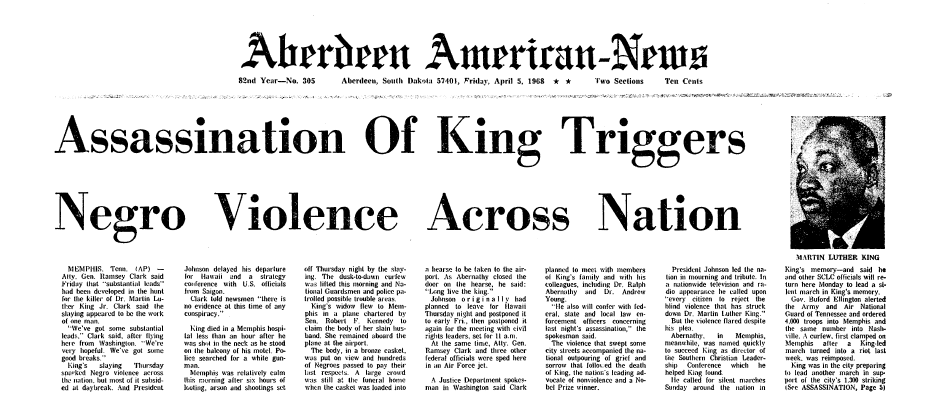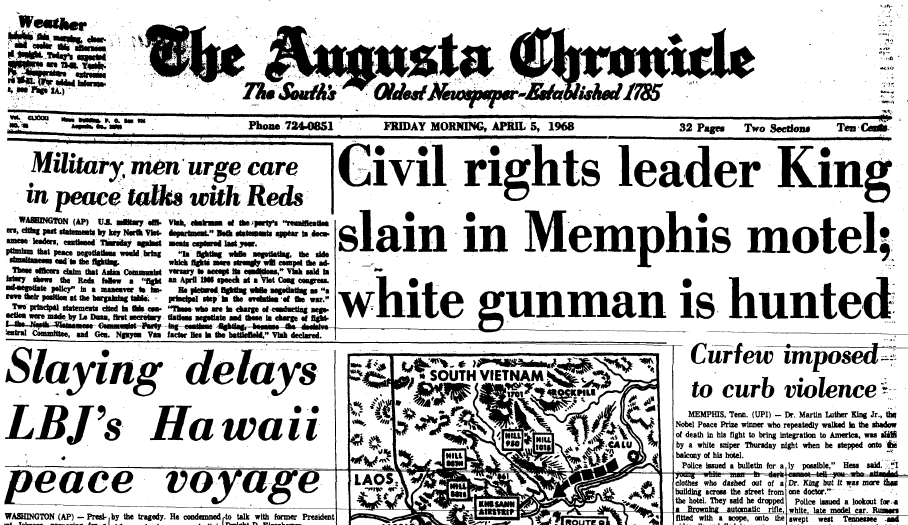 Related Articles:
(Visited 9,523 times, 1 visits today)