Introduction: In this article – in honor of Veterans Day – Gena Philibert-Ortega gives tips for researching and telling the story of your veteran ancestor. Gena is a genealogist and author of the book "From the Family Kitchen."
Today is Veterans Day, a day whose origins are steeped in World War I's Armistice Day.
In order to honor the end of the war and those who served, President Wilson declared the first celebration of Armistice Day on 11 November 1919, exactly one year after the war ended.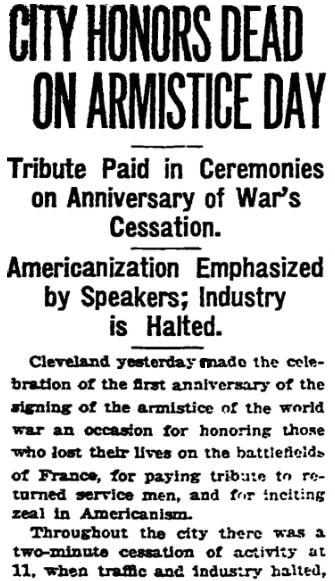 The holiday was originally meant to honor World War I veterans, and it did so for decades – but the Great War wouldn't be the "war to end all wars," and after World War II there was a need to honor those veterans as well. In 1954, President Dwight D. Eisenhower signed a proclamation changing Armistice Day to Veterans Day, expanding the focus from World War I veterans to all those who served, living or dead. For family historians, it's a good day to research the veterans in our family tree and share the stories of their service.
Do you have family members who served in the military? As family historians, we focus on acquiring their military records and pensions. These records are crucial to documenting their lives.
But what else can you do to add to your service member's story? Those "official" records only tell part of the story. Have you thought about what information would enhance it? Consider adding the following three suggestions to your research project.
1) Read More about That Era
What do you know about your ancestor's military service beyond their records? Did they fight in a war? Have you read books that might shine a light on their service during that time period? What about books that tell the story of that branch of service or what they did? What histories might help you better understand that time and place? Don't forget about biographies and autobiographies of soldiers and sailors from that time period. Even the recollections of other veterans can help you better understand your military ancestor.
One place to find relevant books is the worldwide library catalog WorldCat. Conduct a keyword search on a location, war, battle, or a branch of service. WorldCat includes more than just books: you can also find thesis/dissertations, images, and archival materials in your results.
2) Add Images to Their Story
Images help tell a family story. If I was writing the story of my dad's military service, I could add images of him in uniform – but if I was working on a military ancestor from an earlier time, before the advent of photography, what could I use? Consider gathering images of:
Records
Awards
Gravestones
Illustrations/photographs of uniforms
Maps
Photographs of the battle sites as they look today
Newspaper articles
Material Culture (items the soldier would have carried, worn, etc.)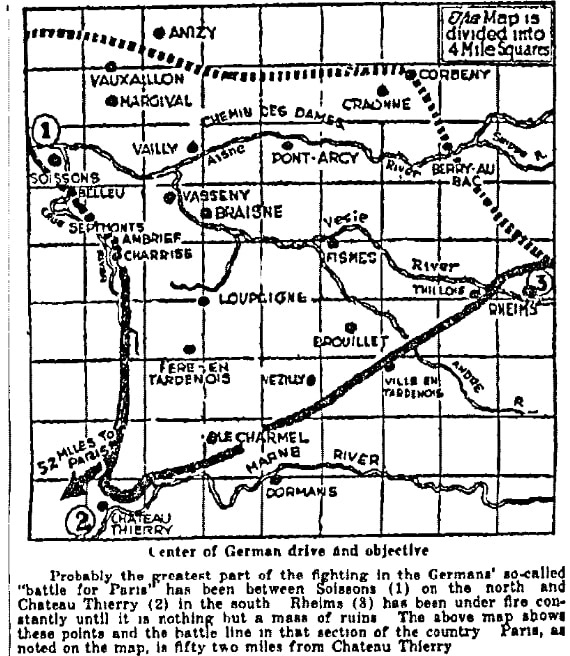 As I think about documenting my dad's military service, I need to gather images of the Air Force base he was stationed at and the planes he worked on. What images would help bring your ancestor's military service to life?
3) Use Historical Newspapers
We typically focus on how to find an ancestor in an online collection of newspapers, such as GenealogyBank's Historical Newspaper Archives, but don't forget the value of reading a hometown newspaper to learn more about the location and era. While specific information about a military-serving ancestor can be found in newspapers (announcing their service, letters back home, etc.) it also can be helpful to read what people were thinking during this time.
Don't forget that during war time you might also see articles about the war and maps of the battlefront. This can add context to the story of your ancestor's life.
Record Their (or Your) Story
Veterans Day is a good time to concentrate on telling the story of your ancestor's service. This doesn't have to be a big job; it could just start with gathering what you already have. No matter how brief, spend some time today documenting their military service.
And if you are a veteran, thank you for your service! You are the best person for telling your story, so please spend some time today doing that. Your descendants will be grateful.
Related Articles: