Introduction: In this article, Gena Philibert-Ortega presents three genealogy resolutions for the New Year that you can keep! Gena is a genealogist and author of the book "From the Family Kitchen."
Happy 2022! The end of one year and the beginning of a new one can bring up all kinds of feelings. You may feel dread that the last year seemed to go by super-fast (why does that seem to happen more when you're an adult?) or you might be feeling excited at the prospect of what a new year will bring.
No matter which way you feel, where are you with your genealogy goals?
These last few years have been tough, and it's anyone's guess what this new year will bring. However, you probably have ideas about what you want to accomplish with your genealogical research. Maybe you want to finish some research projects so that they are ready for the next generation to inherit. Or you want to finally bust through that 18th century ancestral brick wall. Whatever your end goals are it can be daunting to set resolutions that you may forget by the end of January.
What if you did something different this year? What if you set three simple goals for the new year that if you finished, you could do again using three different examples?
Goal #1
First, pick one ancestor. That's easy, right?!
Pick one ancestor that you want to know more about. Ideally this isn't an ancestor you just pick out of all your possible ancestors, but one that you've already done solid research to trace yourself back to.
Have that ancestor's name? Good! Now create a timeline for that person. If you don't know a birth, marriage, or death date, that's ok. That's what research is about. Add what you do know about that ancestor to the timeline. If you know approximately what year they were born or died, then add that but say "About [insert year]," "After [year]" or "Before [year]."
Your timeline is a living document that will change as you research. Don't forget to add historical events that might help you understand your ancestor's life, such as a war that he possibly fought in or a famine that might have resulted in her emigration (remember these events can lead to additional records).
Now that you have that information, identify what records you would expect to find that ancestor in. This will all depend on time and place. Need help? Consult the FamilySearch Research Wiki for the location you are researching.
Now ask research questions and begin your research! Don't forget that an online collection of newspapers, such as GenealogyBank's Historical Newspaper Archives, can help lead you to other records including land, vital, court, and church records.
Goal #2
Today we have access to countless types of online digitized records. The problem is, we don't always know much about these record types. Sure, you know about the 1880 census – but do you know what questions were asked on that census, or what the enumerator instructions stated about those answers?
Saying you want to research "church records" is meaningless because what a church record is differs according to the religion and denomination. You need to know exactly what church record would be available for your ancestor.
What's a record set you have never used before? What's a record set you wish you knew more about? Goal #2 is for you to find two different record types and learn more about them. How can you do this? You can:
Go beyond the "same old same old" sources and try something new. But remember to learn more about that record set before you make assumptions about what it says about your ancestor.
Goal #3
What was your ancestor's life like? You've identified an ancestor to learn more about, you chose two new records to explore – now find three newspaper articles that will fill in the gaps of your ancestor's life.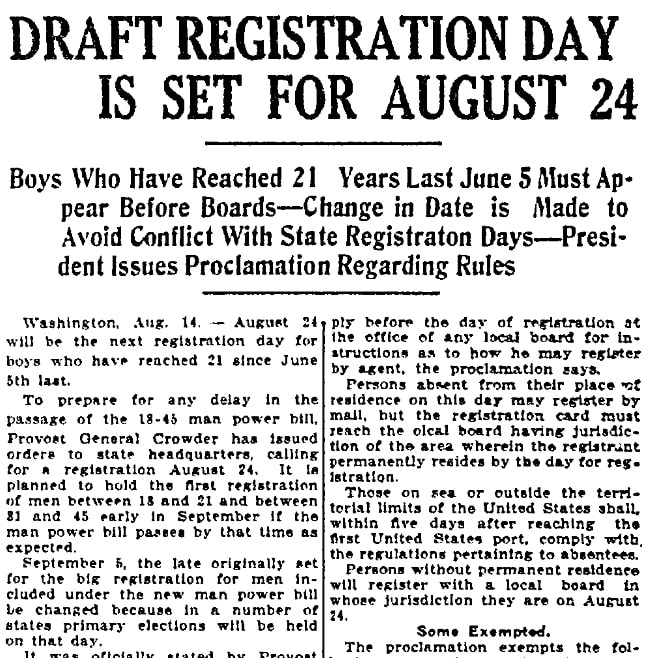 We've discussed social history on this blog before. Social history is how history impacted ordinary people. Take some time to focus on your ancestor's local newspaper. Use that study to get ideas for what you can add to the narrative of your ancestor's life. Ideas include:
Does the gossip column list any day-to-day activities they participated in?
What was happening around town that may have impacted them?
What organizations were meeting that they were a part of?
What historical happenings impacted them? (For example, World War I draft registration or World War II food rationing.)
What articles pertain to their employer?
What articles describe the happenings of their church?
Use these newspapers articles to add to your ancestor's story. Genealogy is much more than just names and dates. It's the reconstruction of an ancestor's life.
Start Planning Today
Genealogy is often portrayed as being an easy pursuit, but in reality it is a serious study that takes time and careful analysis.
However, you don't need to come up with complicated resolutions you don't have the time or the motivation to finish. Instead set some simple goals and see what you can accomplish in 2022.
Happy New Year!