Today I'm continuing my look for more stories of the local news from New Gloucester, Cumberland County, Maine, over the last 200+ years – the small town where many of my ancestors once lived.
I found this surprising article in GenealogyBank: a story of arson in 1790.
As with the other articles I've shared on New Gloucester, I began this search by using just the town's name "New Gloucester" as the search term in GenealogyBank's search box.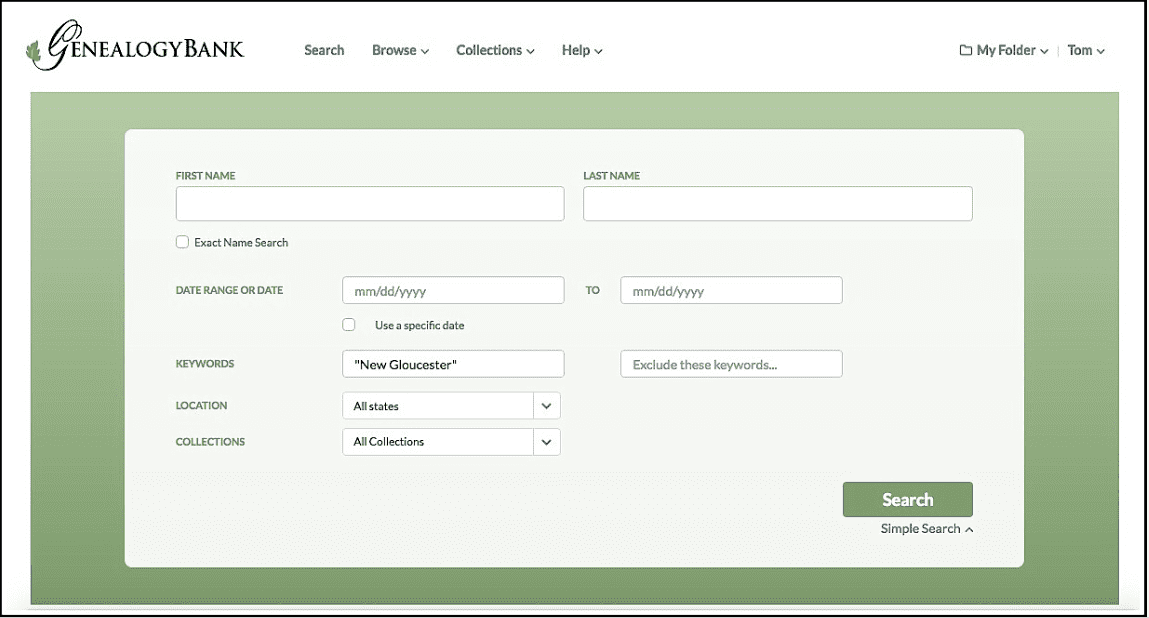 This 1790 Western Star article caught my eye.
It reads:
"Two young men are committed to Jail in Portland upon a complaint against them for having willfully burned in the night time, the dwelling-house of William Widgery, Esq. of New Gloucester."
Wow – we don't think of this type of crime going on in small towns in rural Maine in the 1700s. That's interesting: the arson was in New Gloucester but the court and sentencing was in Portland, Maine.
A quick check of my family tree tells me that William Widgery (1753-1822) was my cousin. Digging deeper, I found this article about him on Wikipedia. It said that he was a lawyer and "was admitted to the bar and commenced practice in Portland, Maine… about 1790."
So that is why the trial was there.
"Born in Devonshire, England, Widgery immigrated to America with his parents, who settled in Philadelphia. He attended the common schools. He engaged in shipbuilding. He served in the Revolutionary War as a lieutenant or a privateer. He studied law. He was admitted to the bar and commenced practice in Portland, Maine (until 1820 a district of Massachusetts), about 1790. He served as member of the Massachusetts House of Representatives 1787-1793 and 1795-1797. He served as delegate to the State constitutional convention in 1788. He served in the State senate in 1794. He served as member of the executive council in 1806 and 1807.

"Widgery was elected as a Democratic-Republican to the Twelfth Congress (March 4, 1811 – March 3, 1813). He was an unsuccessful [candidate] for reelection in 1812 to the Thirteenth Congress. He served as judge of the court of common pleas 1813-1821."

Source: Wikipedia
The historic Widgery Wharf in Portland is named for his family:
"…the wharf is named for the Widgery family which controlled the local molasses trade at the time of completion. Members of the Widgery family include Congressman William Widgery. The precise date of the wharf's building is unknown, with possible years including 1760, 1774 and 1777."

Source: Wikipedia
Genealogy Tip: Get their stories! Family history is more than their names and dates – it's the stories of your ancestors' lives and the local and political times they lived in. Try searching not only for their names but also for the names of their hometowns in GenealogyBank's Historical Newspaper Archives.
Related Articles: