Introduction: In this article – for tomorrow's celebration of Armed Forces Day – Gena Philibert-Ortega describes many sources for researching military records. Gena is a genealogist and author of the book "From the Family Kitchen."
Tomorrow is Armed Forces Day. Perhaps this celebration of our active duty service members has you thinking of an ancestor who served in the U.S. military. Ready to start researching their life?
Ordering or downloading a soldier's military records are just the beginning. Your research should extend beyond just the same old sources. There are many online resources to aid in your search to tell their story. The following are just a few ideas to help you get started.
Learn More about the National Archives and Records Administration (NARA) and Its Records
When most researchers think of military records they think of service or pensions records. Those are great records to start with, but take some time to learn more about the U.S. National Archives and Records Administration's holdings and what they can provide.
U.S. military records can be found at the National Archives and – depending on when the soldier served – they will be in one of two places. The records from the Revolutionary War to 1912 are in the National Archives Building in Washington, D.C. Military records from WWI to the present are held in the National Military Personnel Records Center (NPRC), in St. Louis, Missouri.* Please note that NARA does not hold state militia records.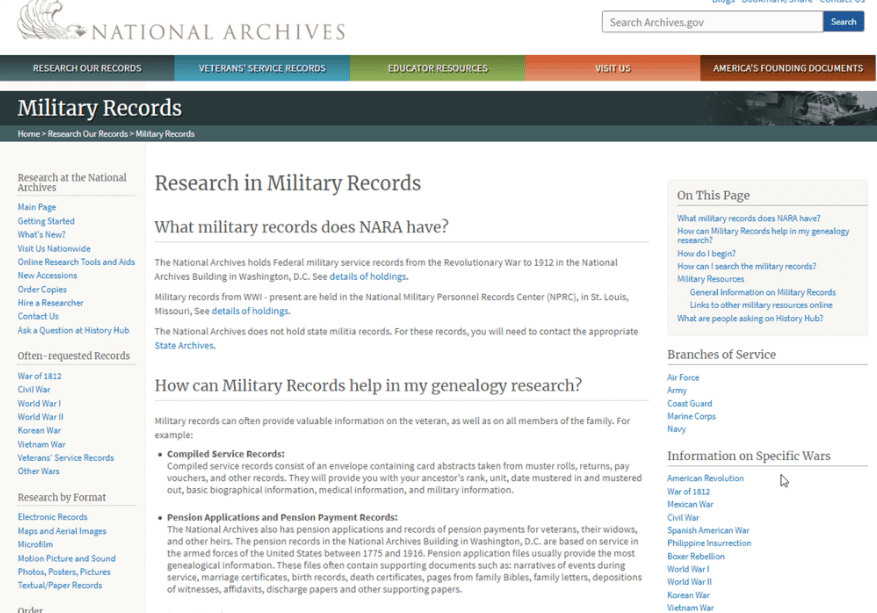 To learn more about NARA's military records I suggest reading the Military section of their Research Our Records web page. Also, consider looking over back issues of NARA's Prologue Magazine for articles spanning the Revolutionary War to the Vietnam War, including:
Search GenealogyBank
In my opinion, one of the best kept secrets for finding online military service information is GenealogyBank.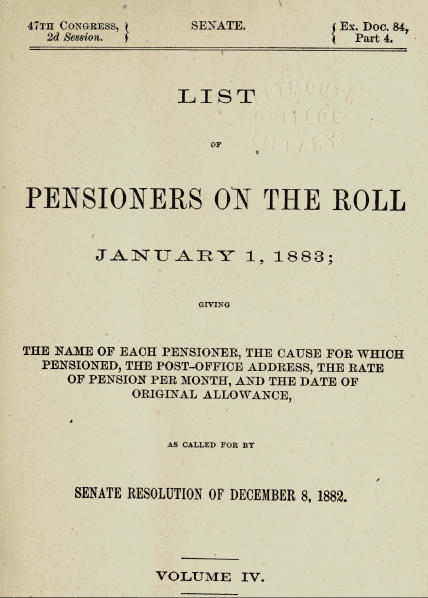 For example, in GenealogyBank's Historical Documents & Records (1789-1994) collection you will find:
U.S. military records
Pension records including:

Revolutionary War pension records
Civil War pension records
World War I & World War II pensions
Widows' Claims

Battle maps
U.S. Congressional Serial Set
American State Papers
Were you surprised I didn't mention GenealogyBank's Historical Newspaper Archives? Well, I would be remiss if I didn't mention them in our discussion. Military service members are mentioned in all types of newspaper articles: before they join; reports of their enlistment; during their service; and after; so, conducting a name search for your ancestor in old newspapers is important. In addition to searching by name, don't forget to also search for articles that might mention the unit they served with or the battle they fought in. Those articles can provide much needed context to your ancestor's story.
For example, look at this report in the Oregonian of young men who enlisted in March 1917 to fight in WWI. It's a good reminder of the unexpected treasures you can find in old newspapers: along with their names, this report tells you what their occupation was at the time they enlisted. You might not find anywhere else the information that in 1917, Laird V. Woods was a bank apprentice. Did he survive the war? If so, did he resume his career in banking? Digging more into historical newspapers could uncover his story.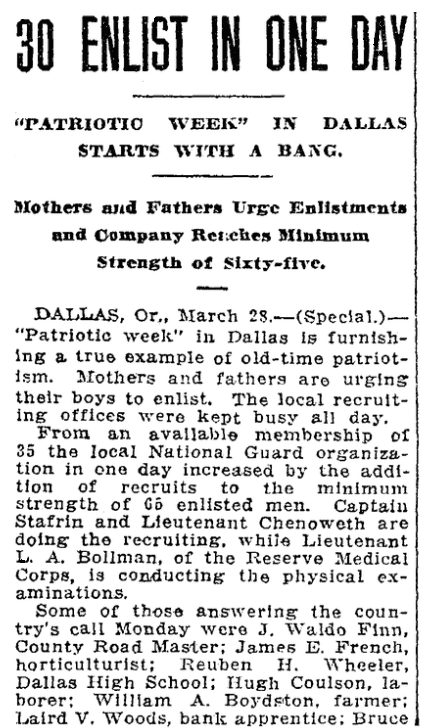 Don't Forget Digitized Book Websites
Free, digitized books are abundant on the internet. Searching websites like Google Books, Internet Archive, and Hathi Trust – as well as the FamilySearch Digital Library – might help you find everything from histories to lists of those who fought in a specific war. Best of all, these websites are free.
One example of the type of books you may find are the county Honor Rolls that include biographical information about soldiers that served.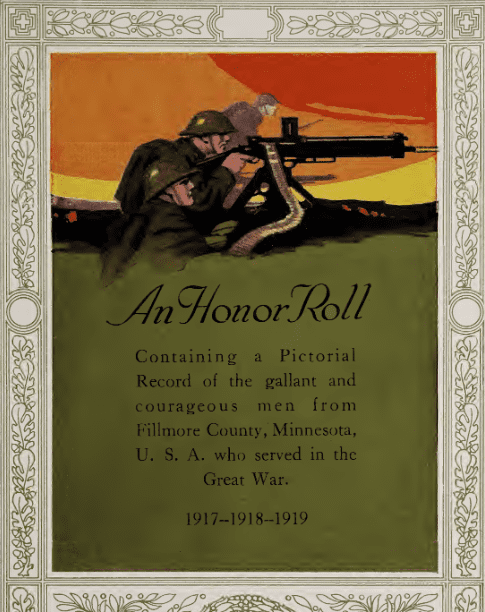 Don't forget to also check worldwide library catalog WorldCat for other possible books and materials. You may identify other sources that aren't digitized but may be available for interlibrary loan.
Learn More
Not sure what war your American ancestor participated in? Not sure what records might exist? I previously mentioned National Archives and their now discontinued Prologue Magazine (though digitized back issues are still available) as a great resource for learning more about researching military ancestors – but don't forget about FamilySearch and the information they provide on the Research Wiki. Take a look at the Wiki to learn more about military records, American wars, and research strategies via the United States Military Records web page.
* "Research in Military Records," National Archives (https://www.archives.gov/research/military: accessed 12 May 2020).
Related Articles: