Introduction: In this article – to help celebrate Cinco de Mayo & Taco Tuesday – Gena Philibert-Ortega searches old newspapers to find a variety of taco recipes. Gena is a genealogist and author of the book "From the Family Kitchen."
This year Cinco de Mayo (today) falls on Taco Tuesday, the unofficial food holiday that gives us the answer to the endless question of "What's for dinner?" Just because it's Cinco de Mayo on Taco Tuesday doesn't mean you have to have the same old boring ground beef tacos. Why not be festive and try something new? Newspapers, such as the collection in GenealogyBank's Historical Newspaper Archives, provide all sorts of great recipes, and taco-themed dinners are no exception.
Tacos, Hold the Ground Beef
There's nothing wrong with liking ground beef tacos, but there are so many other types you can try. I love the idea of this barbacoa beef taco you can prepare in your slow cooker. The recipe introduction explains:
"Barbacoa beef, or pork or lamb or goat, is by definition slowly cooked meat. The word is Mexican [Spanish], and originally referred to a cooking method by which parts of an animal were wrapped in leaves, and steamed and smoked simultaneously over fire."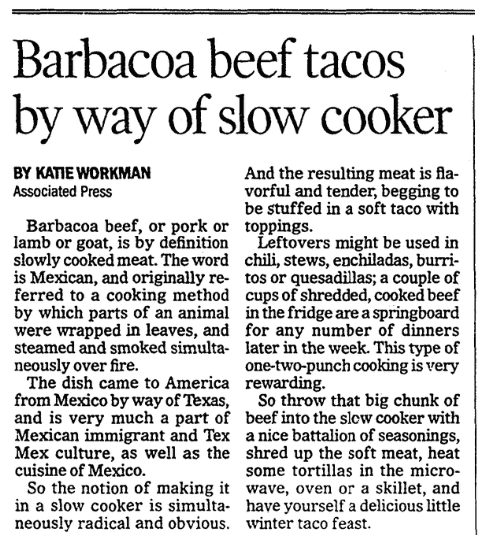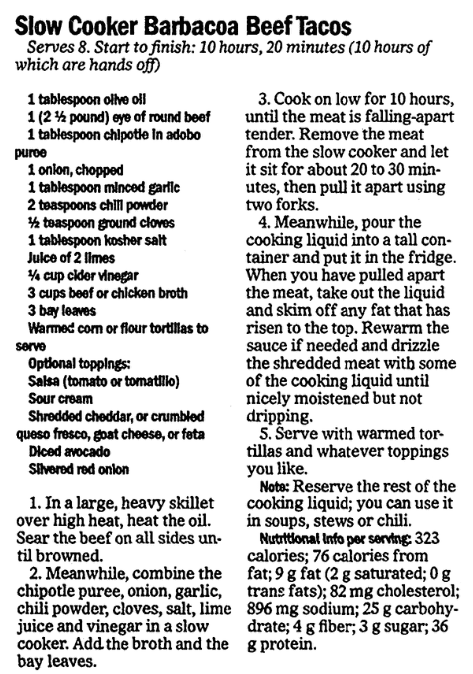 Seafood is great in tacos – and not just "fish tacos," but other types of seafood like this recipe for a crispy shrimp taco that is baked.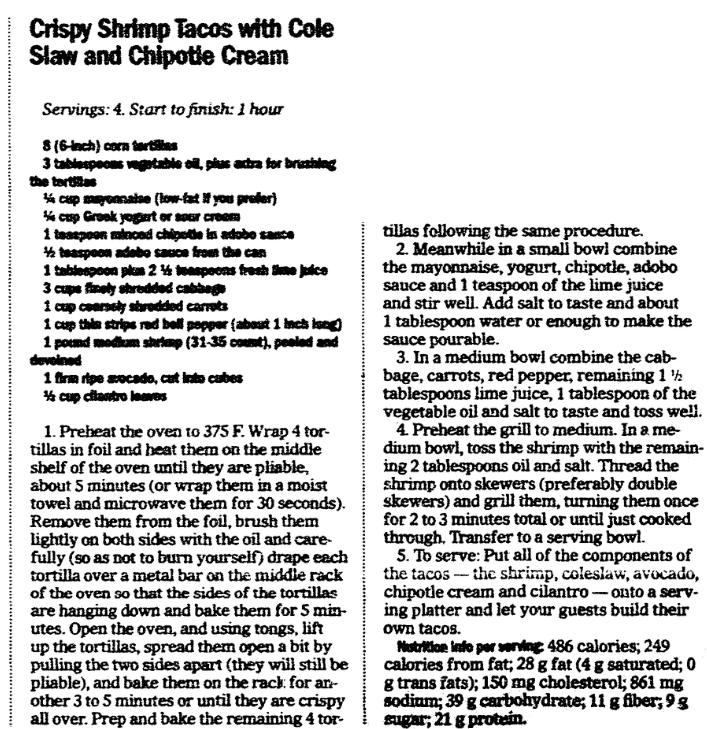 But if you want to try your hand at preparing traditional fish tacos, you can find those recipes in the newspaper as well.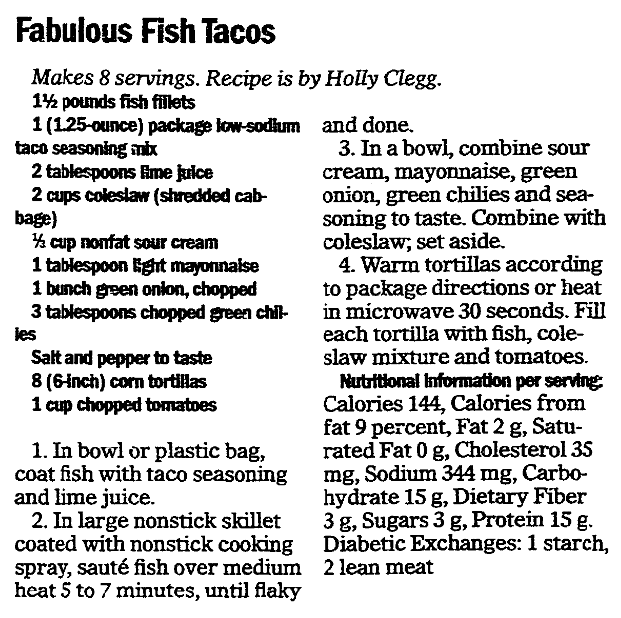 Rolled Tacos
Taquitos, also referred to as rolled tacos, are like tacos but rolled – and feature only a filling or two. Taquitos can be filled with meat (such as chicken or beef), and then the entire thing is fried. Taquitos typically are made with corn tortillas, while flautas are made with flour tortillas.
This California restaurant take on taquitos, Crab Taquitos with Tomatillo-Avocado Salsa, may take some extra prep time – but the results are delicious and definitely worthy of a Cinco de Mayo party!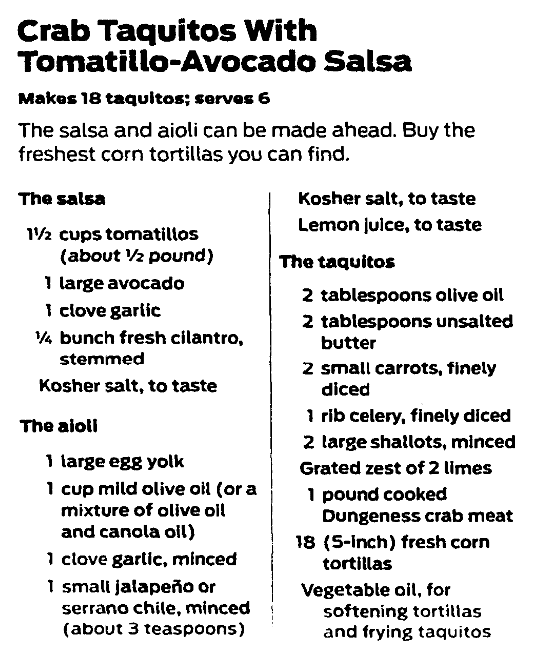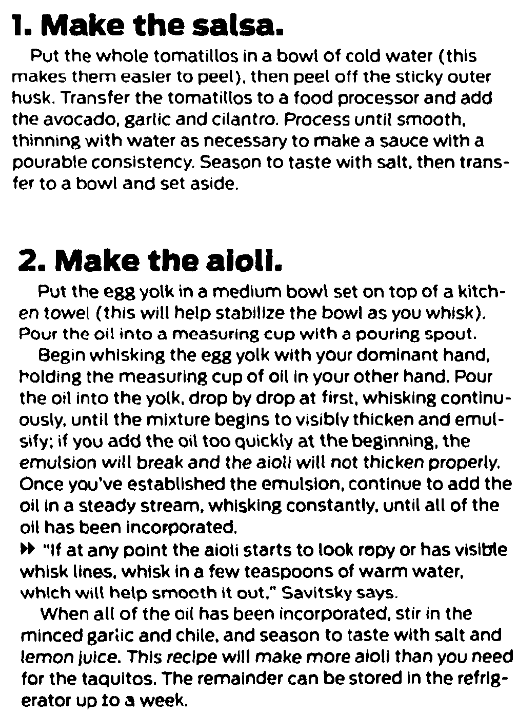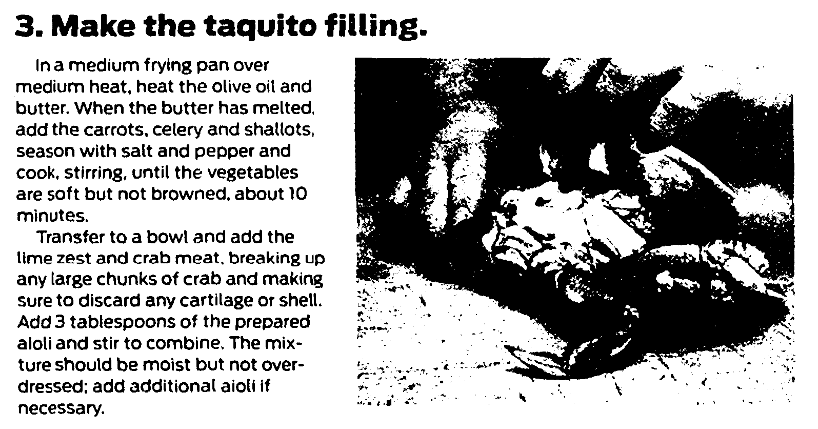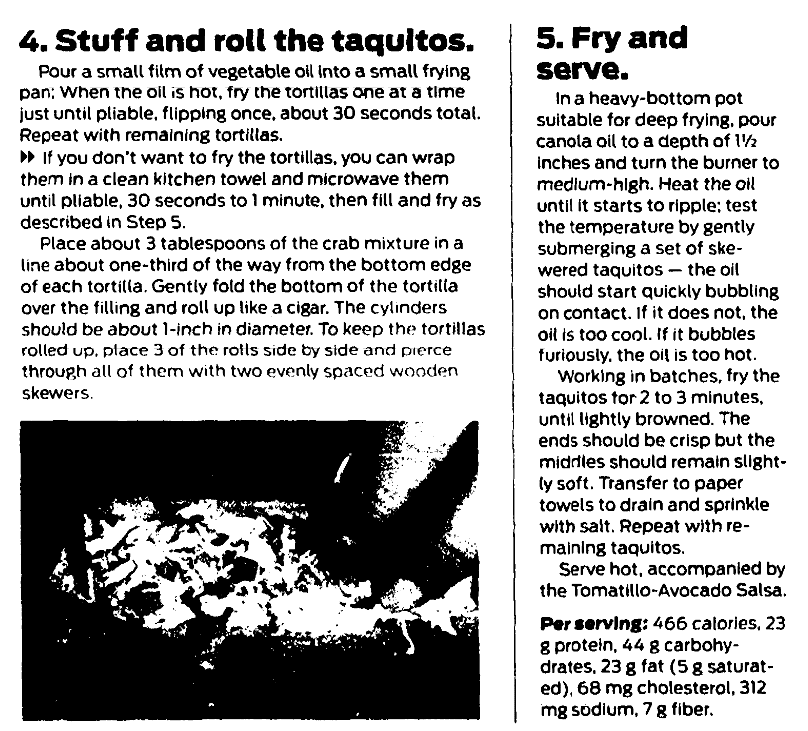 If you want to try a basic taquito recipe, this one from restaurateur Kevin Souza comes from his grandmother – and is even easier to make when you use a store-bought rotisserie chicken for the filling.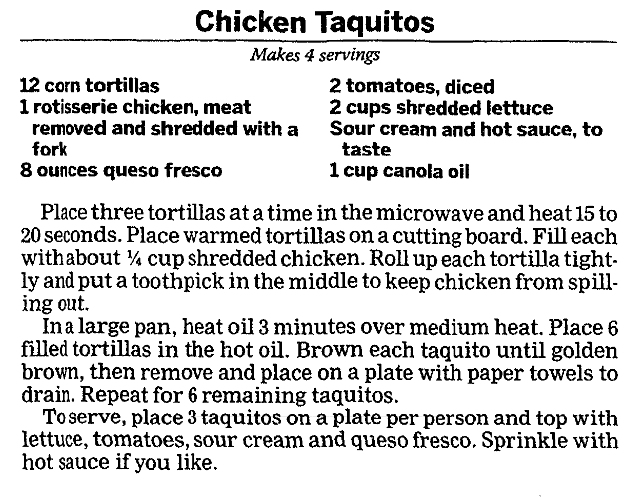 Variations on a Taco
If you want a taco without making a traditional taco, you could try this taco salad recipe that uses tortilla chips, or you can buy ready-made taco bowl shells. While this recipe uses ground beef as an ingredient, you could also use other meats (chicken or pork) or even no meat (I like it with beans and rice).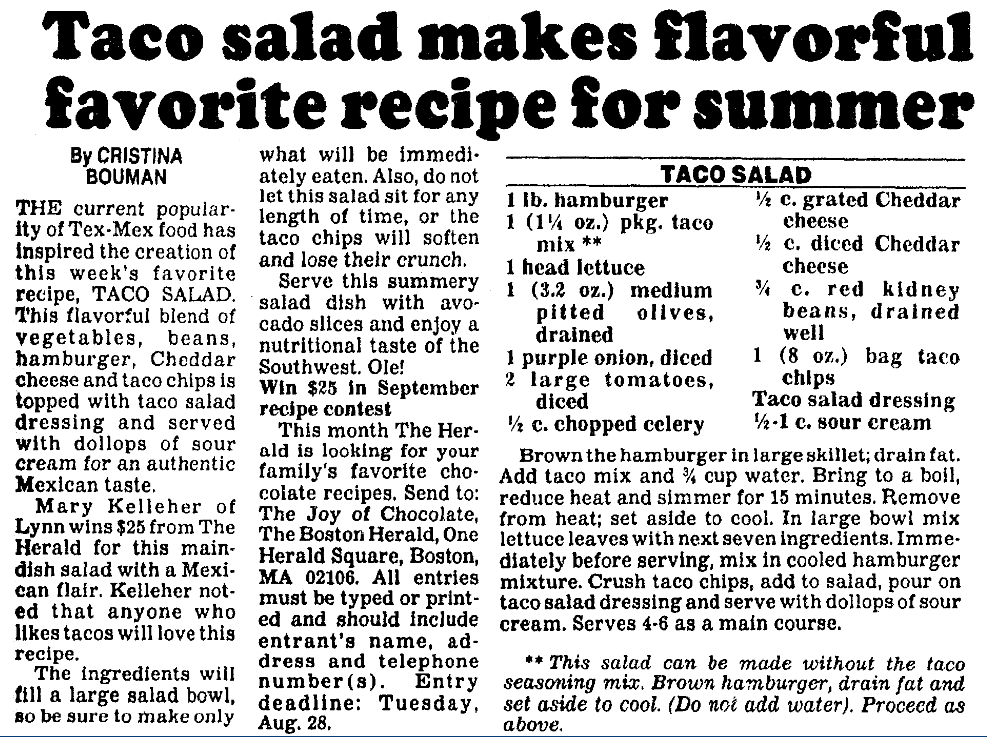 Tacos Everyday
Sure, it's Taco Tuesday – but let's face it, you can eat tacos whenever you want. And the great thing about taco ingredients is that they are good for everything from casseroles to pizza.
Have a safe Cinco de Mayo!
Related Articles: