Introduction: In this article, Melissa Davenport Berry writes about doing research on the 1683 Jackman-Willett House in Newbury – and uncovering the background story of an 18th century felt hat. Melissa is a genealogist who has a blog, AnceStory Archives, and a Facebook group, New England Family Genealogy and History.
The Sons and Daughters of the First Settlers of Newbury, Massachusetts (SDFSN) organized a group of local researchers to document the true history of the 1683 Jackman-Willett House (JWH) located on Cottage Road in the Old Town section of Newbury, Massachusetts. The house was originally located next to the First Settlers Cemetery on Route 1A. It was moved in 1982 and became the headquarters for the SDFSN.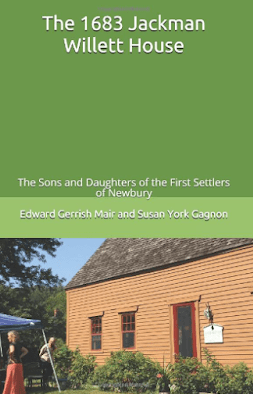 The research helped produce a book, The 1683 Jackman Willett House by Edward Gerrish Muir and Susan York Gagnon, which was published in May 2019.
I was part of the team that furnished genealogy and family history about the JWH. I utilized the old newspapers in the Newburyport Archival Center and GenealogyBank's Historical Newspaper Archives.
A newspaper clip in the Newburyport Herald entitled "Historical Society to Get Ancient Hat" caught my attention.
According to this article, William H. Plummer presented a black felt tricorn hat owned by his ancestor Simeon Plummer (1740-1819) to the Historical Society of Old Newbury. Simeon lived in the Jackman-Willett house with his wife Sarah Jewett.
I contacted Ed Gerrish Muir and he immediately followed up with the historical society (now the Museum of Old Newbury). The old relic is still there in safe keeping.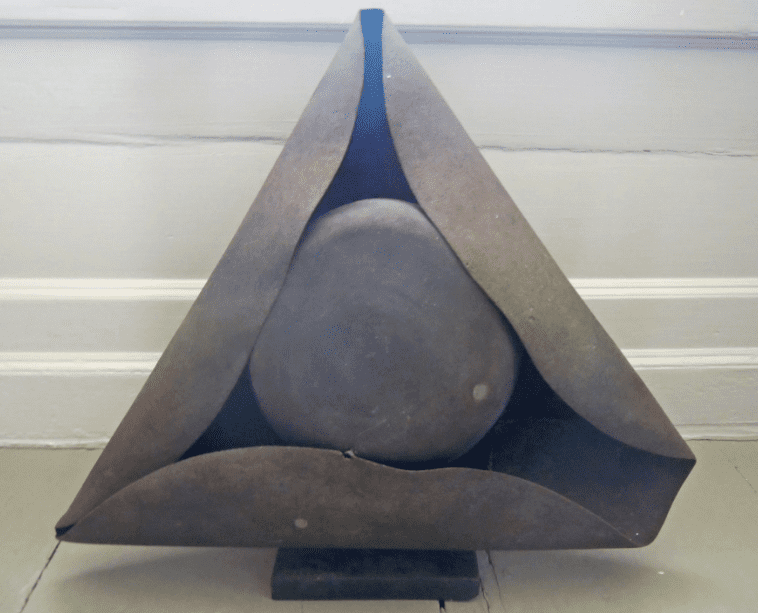 I continued to ferret out more on the old hat and discovered Simeon had a cousin who was a local felt maker and hatter. His name was Seth Storer Plummer (1773-1805) and he lived on Washington Street in Newburyport, Massachusetts, with his wife Eunice.
In 1799 Seth promoted his hat business in a newspaper ad, announcing that he had taken the shop "formerly occupied by Mr. Moses Chase, in Amesbury, near Powow River Bridge." At this location "he manufactures, and keeps constantly for sale, HATS of all kinds at the lowest prices."

I found that in 1767 Moses Chase was granted a small lot near Theodore Hoyt's shipyard (Ferry Road) to build his hat shop. Seth may have speculated that he could attract attention by dropping Moses' name in his 1799 newspaper ad. Moses was known as the "hat pioneer," popular for his "bell-top beavers."
Later that year, Seth placed a second ad announcing a new location "formerly improved by Samuel Blake, in Merimack Street, opposite Hoyt's wharf," promising "Hats of every description" and "CASH given for FURS."
Seth named his own son Moses – but sadly, Moses was institutionalized as a "lunatic," and incarcerated in Ipswich jail. Genealogist Peg Plummer made a good point: the old saying "mad as a hatter" came out of the hat-making industry and mercury poisoning, because hats made of felt were produced with mercury nitrate and the exposure to the vapors caused symptoms of lunacy.
Genealogy:
Simeon Plummer (1740-1819), son of Joshua Plummer (1708-1764) and Sarah Plummer (1720-1756). Joshua Plummer and Sarah Plummer were first cousins: Joshua son of Joshua Plummer (1668-1723) and Elizabeth Dole (1679-1738); Sarah daughter of Benjamin Plummer (1699-1743) and Keziah Storer (1697-1743), daughter of Colonel Joseph Storer (1648-1730) of Well, Maine, distinguished for his bravery in the Indian wars, and known for "keeping keeles and bowles" stocked in his tavern. Apparently, the Indian attacks did not hinder the tipplers.
Simeon Plummer served under Captain Benjamin Gates's company in Colonel Rufus Putnam's 5th Massachusetts regiment. He farmed on the Jackman-Willett property and left his mark on Newbury as the proprietor of "Longfellow corn," known to be hearty and tasty.
Simeon's wife, Sarah Jewett Plummer (1740-1805), daughter of Captain George Jewett (1708-1776) and Hannah Lambert (1706-1799) of Rowley, Massachusetts. According to town records, Captain Jewett was "the strongest man ever known in Rowley." He served as Quartermaster of Captain John Pearson's Troop of Horse and he was one of the nine Jewetts in Rowley who fought in the American Revolution.
Simeon and Sarah had five children; their daughter Edna (1781-1824) and her husband Samuel Danforth (1781-1824) lived in the Jackman-Willett House and made restorations.
Seth Storer Plummer (1773-1805), son of shipwright Seth Plummer (1736-1801) and Esther Mitchell (1739-1807), daughter of shipwright Joshua Mitchell (1714-1761) and Esther Swett (1714-1756).
Seth Plummer (1736-1801), son of Benjamin Plumer (1699-1743) and Keziah Storer (1697-1743). He served under Captain Joseph Ilsley, Captain Stephen Jenkins, Jacob Gerrish's Regiment, and he was a foreman in the Company of Carpenter Artificers under the command of Captain Jacob Low in 1778-1779.
Note: The original structure of the Jackman-Willett House was built by James Jackman in 1683. The house and property went to his son, Richard Jackman, who married Elizabeth Plummer. Please visit the Sons and Daughters of the First Settlers of Newbury Site where you will find information about memberships, how to purchase a copy of the book, and the tour schedule for the Jackman-Willett house.