Introduction: In this article, Melissa Davenport Berry writes about the famous Nabisco cracker/cookie company, starting with John Pearson's mill in 1643. Melissa is a genealogist who has a blog, AnceStory Archives, and a Facebook group, New England Family Genealogy and History.
Here is a little tidbit to nibble on: the first commercial bakery in America was birthed in Newburyport, Massachusetts, and is known today as Nabisco. The start of a food empire began in 1792 when the Pearson clan produced a specialty cracker known as Pilot Bread, or ship's biscuit, a refined version of hardtack. I was able to trace the history of this enterprise by searching through GenealogyBank's Historical Newspaper Archives.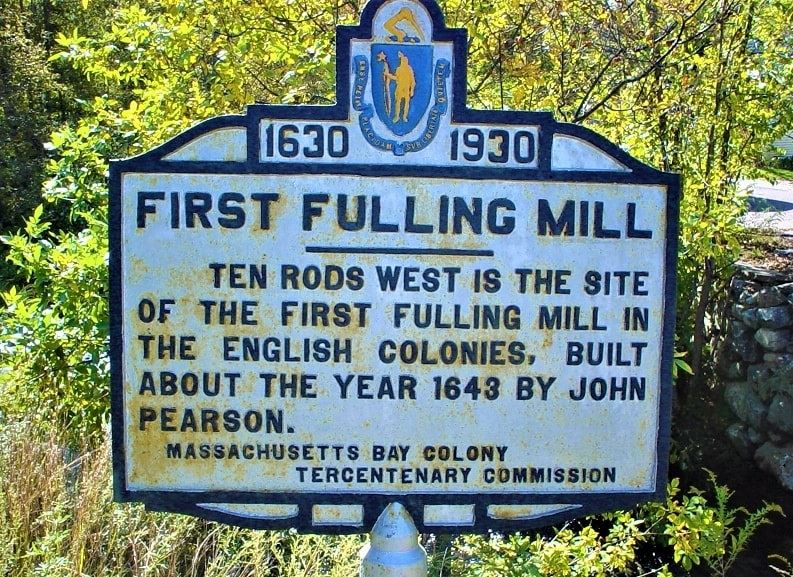 The Pearson name was well established way before their hot buns hit the market. According to newspaper articles and other sources, including John J. Currier's History of Newburyport, MA 1764-1905, John Pearson, the lineal forerunner, was responsible for erecting the first fulling mill in the North American Colonies, on Mill River. He used a cedar tenter post, brought from England.
The mill was for the manufacturing of cloth; however, prosperity allowed for expansion and the Pearsons began operating several grist mills. One of the earliest ones was the Short-Pearson family mill.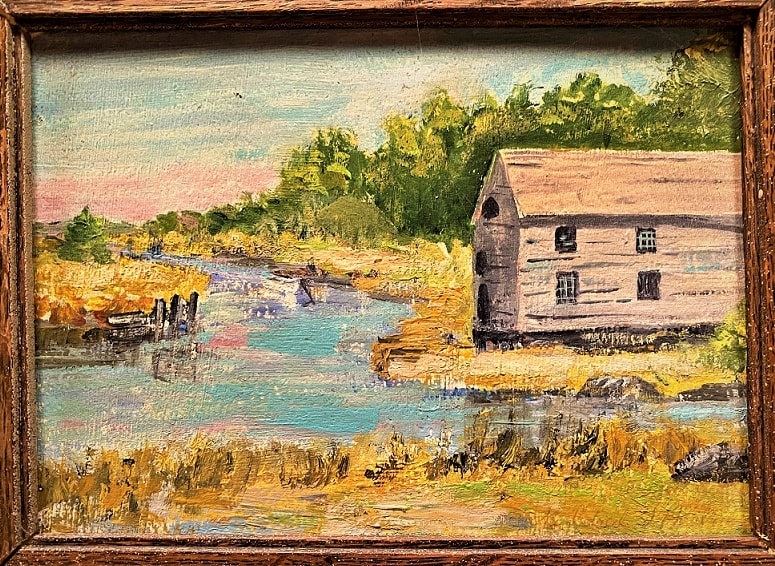 In 1831 Silas Pearson Jr, a miller, provided a clear history of this mill in the Newburyport Herald when he petitioned to build a new mill 100 rods down the river – which the governor approved on 15 May 1831. Some of the grist mills later provided the necessary ingredients and resources to operate Pearson & Sons bakeries.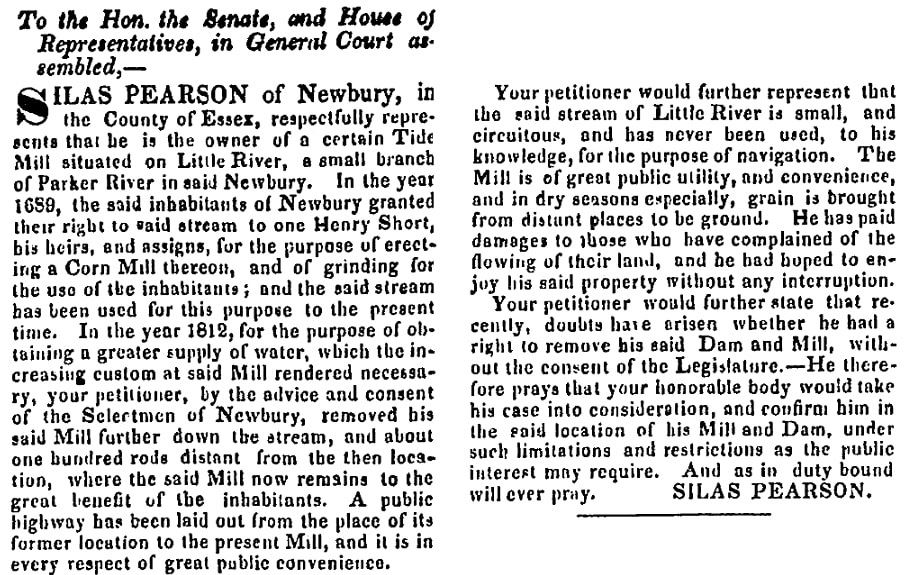 The Pearson bakery had a simple recipe for success, and their product was the major staple for sailing vessels. There was no secret formula, just flour and water; it was the perfect sustenance on lengthy voyages and military campaigns all over the world for years. The shelf life was long and the cost was cheap. The biscuits were 8-9 ounces each and packed into sacks weighing 55-60 pounds.
Portland Grocers ran an ad in the Portland Daily Press in 1867 announcing they carried Pearson's Cream Biscuit, "Which is receiving the sanction of physicians and the praises of all connoisseurs in such matters." Testimonials from various news reports included:
"A most delicious article – light, rich and extremely delicate. The high reputation of the old 'Pearson Bakery' of Newburyport will be still further enhanced by this welcome contribution to the table."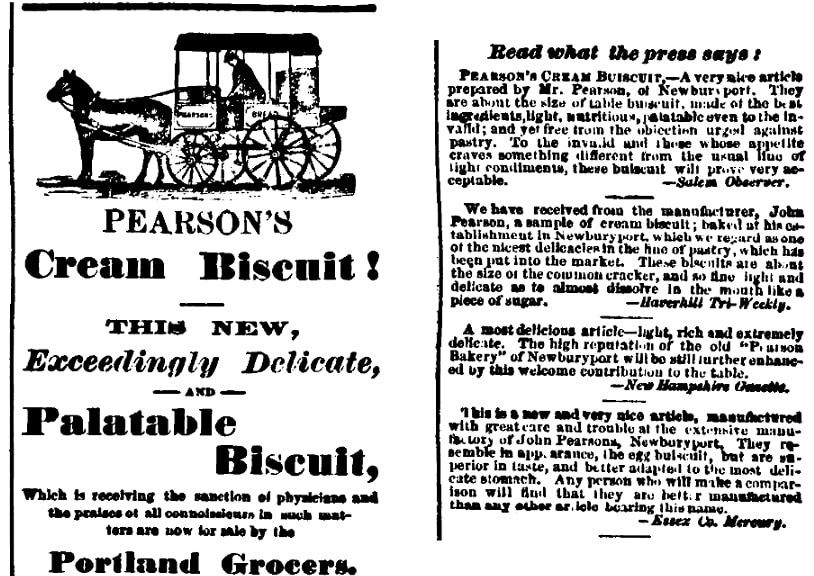 By 1869, the Pearson & Sons bakery was well established, and the Portsmouth Journal of Literature and Politics asserted "this bakery was probably the most perfect in the state." John Jr. was the foreman, supplying the whole country as well as the West Indies. A fire that year left the plant in ashes, but he was not about to crumble after his factory went up in flames, and opened another one.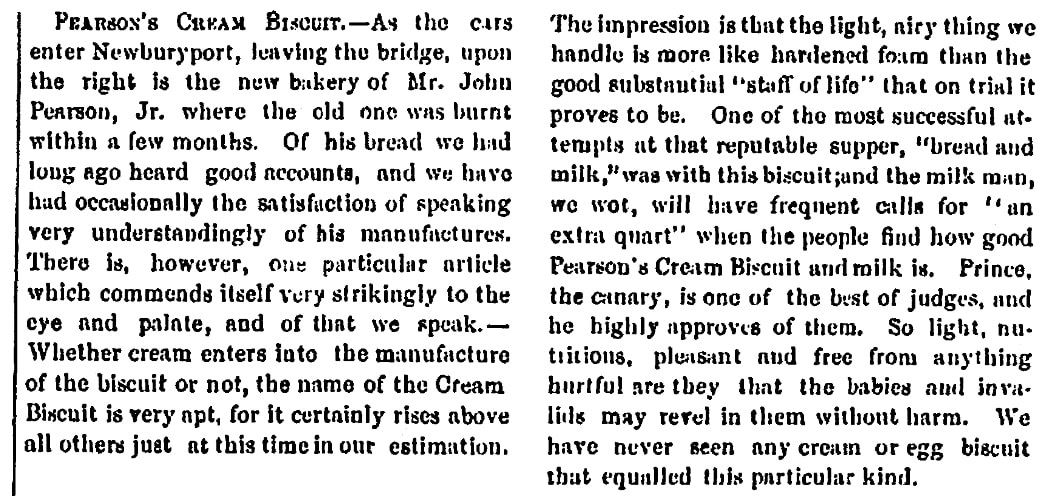 In December of the same year, Pearson was praised again for his tasty Fruit Biscuit with currants, the soda cracker was raised to a new level and promised good eating without accessories with it. A New Year novelty followed with an Amber Biscuit, a spicy gingerbread cake, and finally the Ralston Health Biscuit.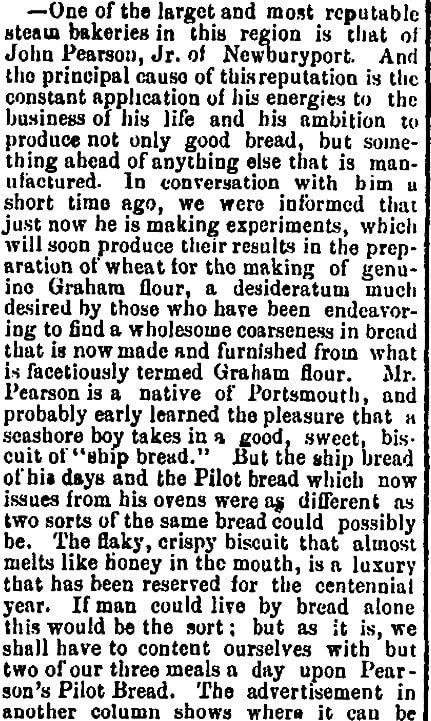 In 1879 the famous Graham Cracker emerged, and John Jr. told the press "something ahead of anything else is being manufactured." It will make a "flaky, crispy biscuit that almost melts like honey in the mouth." The word of this report: "If a man could live by bread alone this could be the one."
In 1890 the John Pearson & Son plant was transferred to the cracker cartel, the New York Biscuit Company, which became known as Nabisco (abbreviated from the earlier name National Biscuit Company). That story will come later.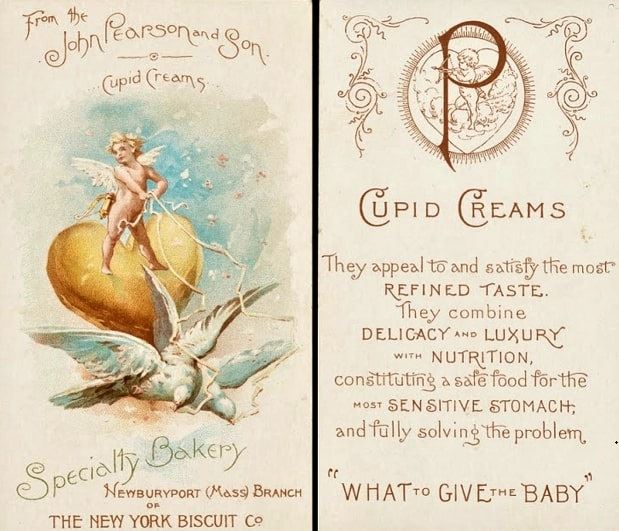 In 1996, Nabisco tried to capsize the beloved sea biscuit, but Americans were just not ready to jump ship.
After several thousand calls and complaints on this "culinary blasphemy" accusing the company of desecrating an historical icon, Nabisco revived the Crown Pilot cracker.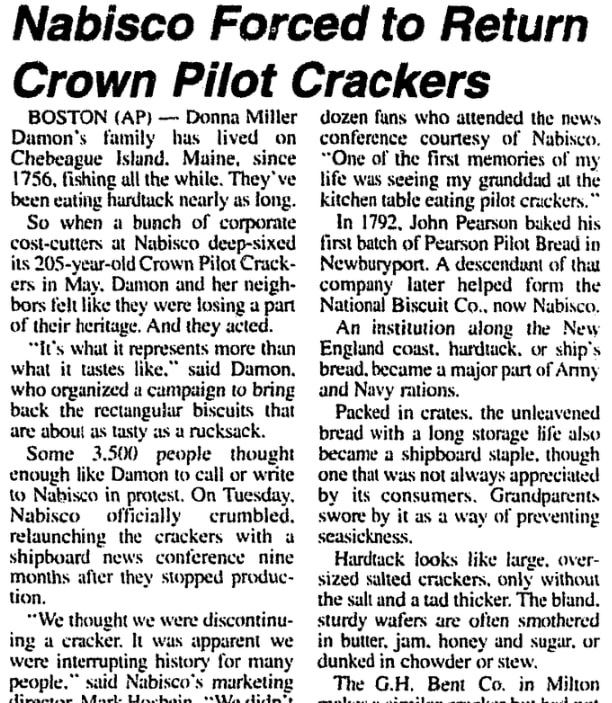 The Brunswick News covered the story on the cooperate cutters and the old Yankee families spoke out. The Damons of Chebeague Island, Maine resident fishermen since 1756, lived on Pearson's hardtack – and Donna Miller Damon claimed: "It's what it represents more than what it tastes like."
Edward Doughty said: "My grandfather who was on the ocean for 70 years loved them. One of the first memories of my life was seeing my granddad at the kitchen table eating pilot crackers."
Nancy Ryder Petrus of Cape Cod, daughter of a fisherman who grew up on Crown Pilot crackers, noted: "We grew up on these. They're very important to us. Chowder's just not the same without them."
A lesson to Nabisco: Be more a Pearson, who never bit the hand that fed them – it's the way to make lots of dough.
In the Custom House Maritime Museum in Newburyport there are two of the original boxes used by Pearson. Stop by and find out the sweet course that made them bread winners and not loafers!
Note: An online collection of newspapers, such as GenealogyBank's Historical Newspaper Archives, is not only a great way to learn about the lives of your ancestors – the old newspaper articles also help you understand American history and the times your ancestors lived in, and the news they talked about and read in their local papers.
Further Reading:
Currier, John J. History of Newburyport, MA 1764-1905. Newburyport, Massachusetts, 1906.
Clipper Heritage Trail: Pearson Bakery
Nabisco National Biscuit Company Wooden Wood Box Crate with History from Pearson to Nabisco at Worth Point
Harvard University has the Pearson family business records, 1684-1799, v.1 on line: Two account books, dated 1684-1799, kept by members of the Pearson family of Newbury and Rowley, Massachusetts, who operated fulling, grist, and saw mills on the Mill River. Volume one, dated 1681-1711, is a ledger of fulling mill entries of John Pearson, Sr. (1616?-1693), and his sons, John (1644-1723), Jeremiah (1653-1737), and Stephen (1663-1706) showing yards of cloth fulled and payment in cash and in kind. Customers in Newbury, Salisbury, Amesbury, and nearby towns also offered labor, such as spinning, as payment. There is an index to names in the front of the volume, including Peter Cheney, who later built his own fulling mill, and other Newbury residents like Tristram Coffin, Aquila Chase III (1652-1720), Captain Richard Dummer Jr. (1650-1689), John Hale, Thomas Hale Sr., Thomas Hale Jr., and Nathan Parker, possibly the stepson of Mary Parker, who was hanged during the Salem witch trials. Additional accounts include one of Newbury's founders, Reverend Nicholas Noyes (1615/16-1701), and his sons, Timothy Noyes (1655-1718), Thomas Noyes (1663-1695), John Noyes (1645-1691), and Cutting Noyes (1649-1734). The second volume is an account book, dated 1714-1799, kept by Jeremiah Pearson's son John (1685-1781) and John's son Silas (1724-1804). John was a carpenter and cabinetmaker in Stonington, Connecticut, before he returned to Massachusetts to manage the family mill complex. Entries from 1714 to 1724 show debits for carpentry work that John completed, sometimes with the assistance of hired men or his apprentice, Zebediah Mix, as well as money he lent to others. Also included are accounts of John's payment for personal items such as shoes, 60 acres of land, and legal counsel during a lawsuit. John Pearson moved back to Newbury before 1739, and entries after that date pertain chiefly to the Pearson saw and gristmills. There are additionally accounts of his other sons, including Jeremiah (1718-1797), who purchased boards for his shop, John (1725-1814), for his labor at a prison and at home, and Thomas (1723-1819), for an ax and caulking irons. Silas Pearson's mill accounts date from about 1750 to 1799. Entries also show charges to the town of Newbury related to assistance for the poor, and notes on meetings of a town committee for the selection of a new pastor, and of the Newbury overseers. Later entries may be of his son Silas (1757-1848), who also was a miller.
Biographical Notes:
The Pearson family, of Newbury and Rowley, Massachusetts, operated fulling, grist, and sawmills on the Mill River from 1643 into the 19th century. John Pearson (1616?-1693) built the first known fulling mill in the English colonies, and he expanded the business to include additional fulling mills, and grist and saw mills, employing his sons, John (1644-1723), Jeremiah (1653-1737), and Stephen (1663-1706), to assist in running them. The mills were later operated by Jeremiah's son John (1685-1781), who was succeeded by his son Silas (1724-1804). Silas Pearson Jr. (1757-1848) may have been the last family member to oversee the mills.