Yes – you can do that on GenealogyBank.
Step 1. Start your search. For example let's say your are researching the surname: Clapper. Press Search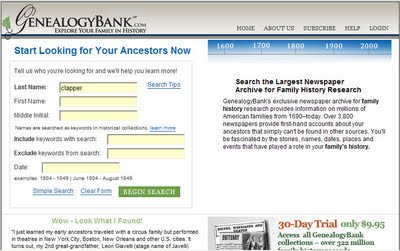 Step 2. Limit your search results to: Obituaries. Click on the blue highlighted category: Obituary.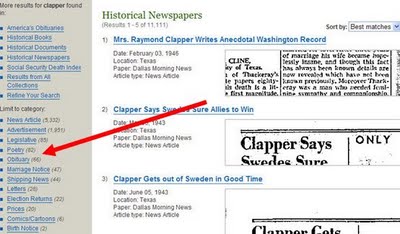 Your results will then be limited to only the obituaries for the name that you are searching.
.
(Visited 7 times, 1 visits today)