Introduction: In this article – to prepare for the summer family reunion season, or any family gathering really – Mary Harrell-Sesniak presents magic tricks (and their solutions) she found in the pages of old newspapers. Mary is a genealogist, author and editor with a strong technology background.
A magician will never tell you the secret of their tricks – but an old newspaper might. So next time your kids are bored, search for magic tricks in GenealogyBank's Historical Newspaper Archives.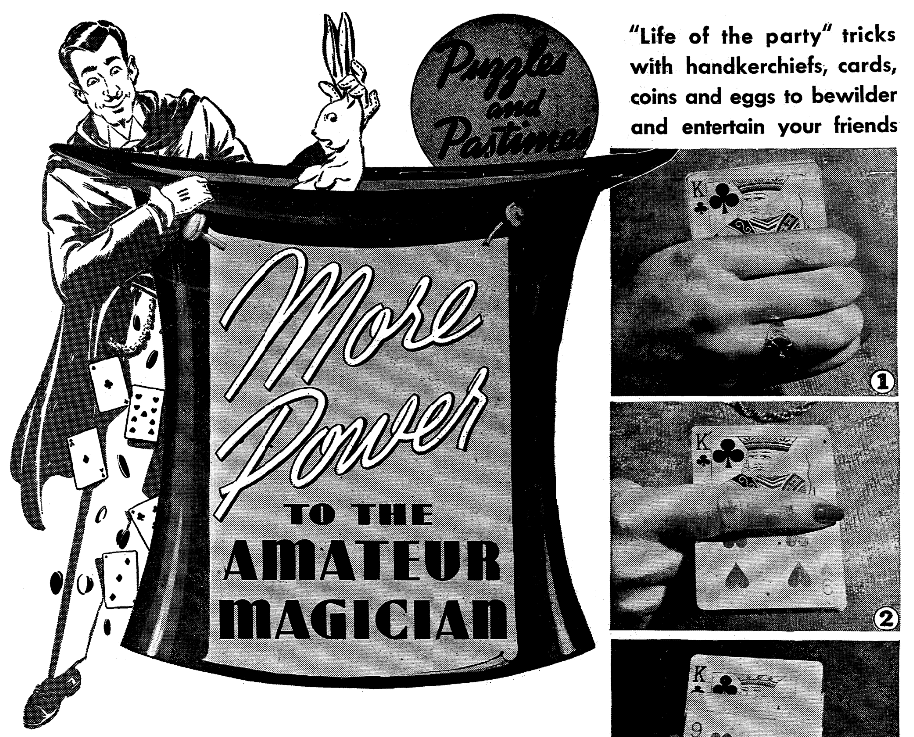 You could either perform the magic tricks for the family yourself, or reveal the secrets for your youngster's performances. Either way, this will provide hours of entertainment – and if you're heading off to a family reunion, keep this in reserve for anyone who remembers Grandma or Grandpa doing the same.
Merry Queries
To assist you, I'm going to disclose my "trick" for finding magic tricks in old newspapers: I simply enclose my favorite keywords in quotation marks and go about my Mary (ha ha merry) query!
These are some of the keywords I searched on:
"magic trick"
"magic card trick"
"magic egg trick"
"card conjuring"
"prestidigitator"
If you don't want to spoil your own delight at wondering how a trick is done, set your tricky youngster up on the laptop next to you and enjoy their process of self-discovery as they do a "merry query."
As you peruse my examples of magic tricks, I'll show you some of the answers – but not all of them. To find some of these solutions, you will have to query for yourself.
Magic Egg Trick

The recipe for the setup in the magic egg trick includes:
an egg
an egg cup
a button hook
a ring
Follow the simple instructions and your child will be able to put on a fun show.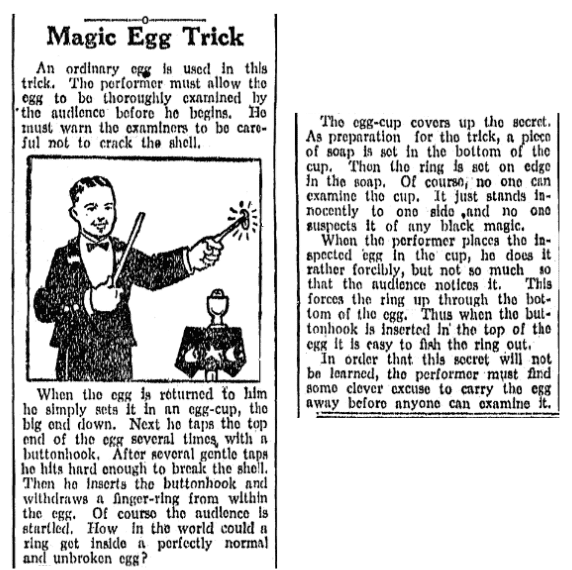 Card Tricks
You'll also discover a wide variety of card tricks, such as the Cap'n Zyb ruse.
It has to do with finding a card in the deck after someone has selected one and placed it in a new position.
It's so simple, I've been wondering why I didn't figure it out on my own. Read on if you want to know how the Cap'n Zyb process works – and if you don't, simply hit print and hand the page to your budding magician.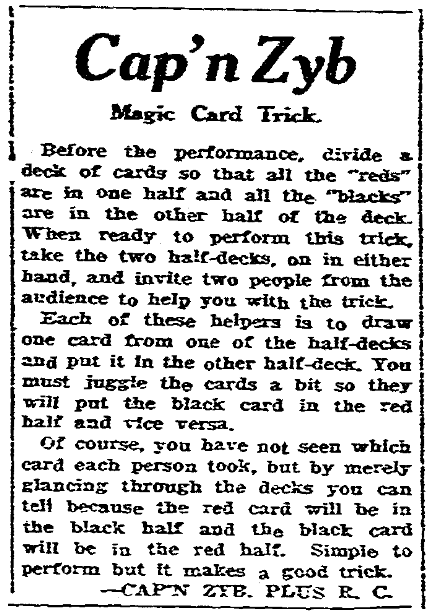 The setup in this next clip is revealed, but I'm going to make you look up the solution yourself by finding and reading this newspaper article. Hint: this trick will require an ally to pull it off.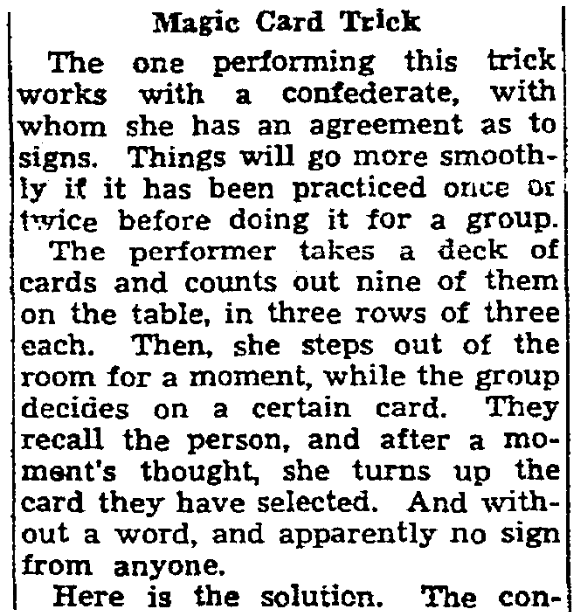 Magicians
In addition to various tricks, you can also learn about specific magicians and prestidigitators in the pages of old newspapers.
In 1892, one trickster named Herman performed so well that his tricks were revealed in the newspapers after the show. This article even explains how the term prestidigitation came about. (The term is a combination of two Latin words meaning quickly and finger.) The article goes on to reveal tricks such as:
The rabbit in the hat (any stuffed animal will do)
An escaped prisoner who is substituted for another
The goldfish in the dish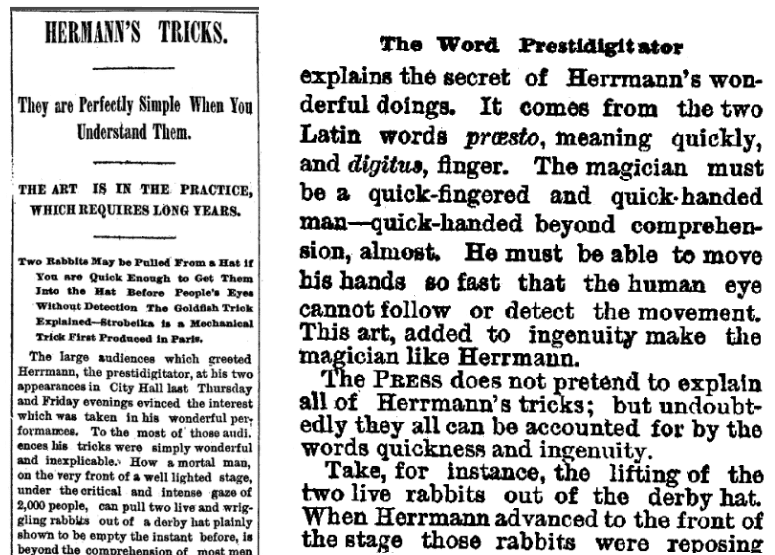 Newspaper Magic Trick!
If you want to know how Herman did these tricks, you'll have to do a merry query in old newspapers. You'll find enough tricks to keep everyone busy for a long time!
Related Articles: