Genealogists benefit from having access to GenealogyBank's deep newspaper archives with their millions of obituaries, because obituaries detail the lives of our family – immediate relatives as well as distant cousins. Obituaries can include dates of birth, marriage information, and even where a missing relative might be buried – but it's a real bonus when they contain a picture of them.
The Springfield Republican published the obituary of Joseph Merrick in 1898. In this primary record we learn about his personality, his livelihood, and – because of this etching – I am also able to see him and get a better sense of who he was.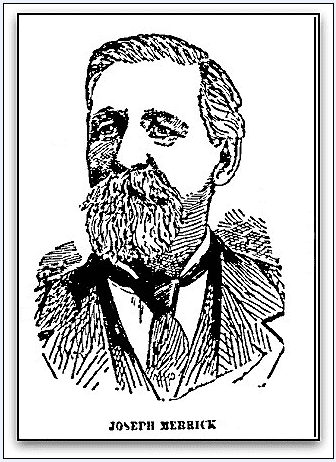 The obituary goes on to detail all of the places Joseph lived. It lists his birth in West Springfield, Massachusetts, and tells how he became one of the early entrepreneurs in the Connecticut Valley. These are good clues to help me locate other records on Joseph, and they help me form a timeline of his life.
It tells his story.
[search_box]
At GenealogyBank, we are interested in the story. Joseph Merrick started off as a young milkman at the age of 20, and died having a post office named after him. His is only one of the more than 1 billion stories contained in GenealogyBank. With over 1.7 billion documents in our archives, your ancestors have plenty of stories to tell. Sign up today and discover their stories.
Note: FamilySearch International (FamilySearch.org) and GenealogyBank are partnering to make over a billion records from historical obituaries searchable online. The tremendous undertaking will make a billion records from over 100 million U.S. newspaper obituaries readily searchable online. The newspapers are from all 50 states and cover the period 1730 to the present.  Find out more at: https://www.genealogybank.com/family-search/
[bottom_post_ad]