The digital age is a new world for genealogists. We need to have not only research skills but the ability to scan and digitally preserve the many documents and photographs that we use daily.
This gives us the 21st century opportunity to add the actual genealogical documents and even photographs of our deceased relatives to our family tree software on our personal computers, or on an online family tree.
This online sharing of genealogy work enables anyone—be it family members or other researchers—to easily see your family history findings and the supporting documentation instantly.
Yes—it is a great day for genealogy!
Scanning to Digitize Your Family Photos
Scanning is easy and a home scanner can be purchased for a nominal cost at most stores. Copy centers and even drug stores routinely offer scanning services often for just $1 per image.
You are scanning and preserving your family's past so you'll want to make sure you do it correctly. Start by reading Geoff Rasmussen's book Digital Imaging Essentials (Middleton, Idaho: Author, 2013). 150 pages.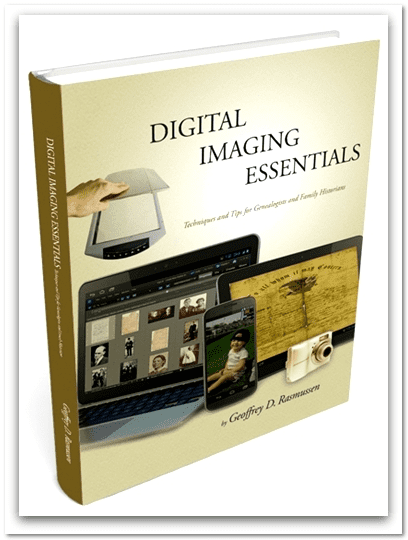 This easy-to-read instructional book tells you everything you need to do to prepare and follow through on digitizing and preserving your family's documentation. To buy a copy visit the Legacy Family Tree Book store.
Scanning is as simple as putting the old photograph or document on your scanner and pushing the start button.

Within seconds the image is scanned and sent to your photo image processing software.
I use Google's Picasa. It is free and has all of the features I need to crop, trim, sharpen and enhance my scanned document or photograph. Within a few minutes I have a digital copy of the item ready to be attached to my genealogical files.
Backup & Storage of Family Files
I keep three copies of my genealogical files.
This redundancy builds in an ongoing backup of my research in three locations, and helps to ensure that my latest research will be easily discoverable by any of my cousins 24/7.
I store my genealogy information—along with the digital copies of my photographs and documents—online on FamilySearch.org and Ancestry.com. In addition, I keep a copy on my laptop using Legacy Family Tree genealogy software. I have an external hard drive to back up my laptop and I also use the online cloud storage service Carbonite. There are many options for cloud storage available to ensure that your family history records stay safe even if something ever happens to your local hardware.
Upload and Share Your Family Photos & Records Online
It is easy to put your family pictures and records online. Here is how you do it on FamilySearch.
First you open the personal page of any relative.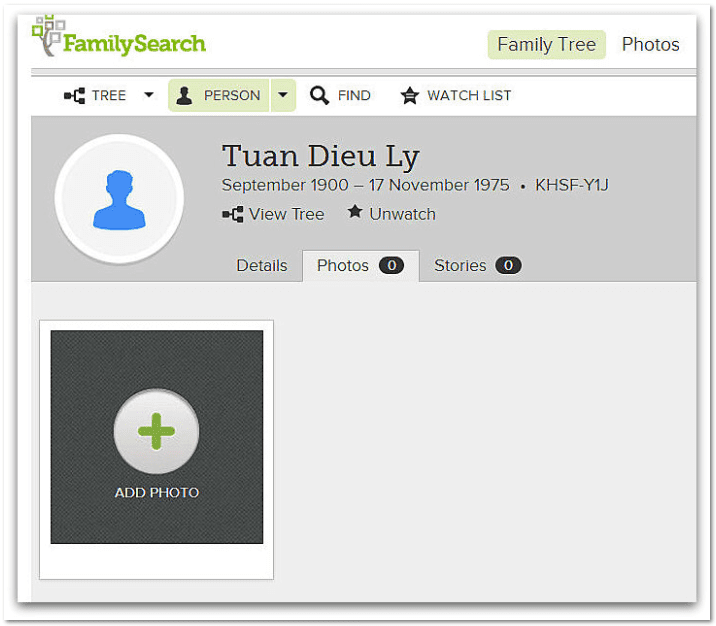 Click on the Photos tab and you will see the green add symbol. Click on it to add a photograph for this person.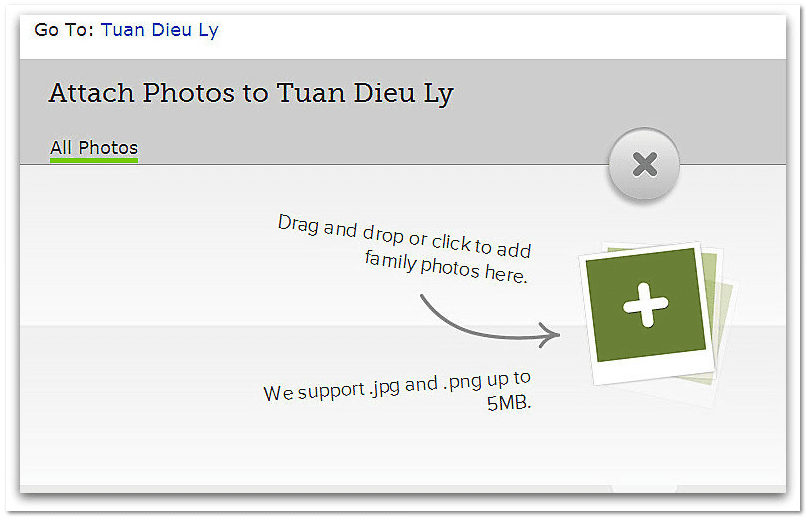 Simply drag and drop the family photo you scanned to this plus sign and the application will grab it and attach it.
Take a moment to edit your family photograph by identifying each person.
You can add the date and place the photo was taken and any commentary associated with that event.
That's it—you're done.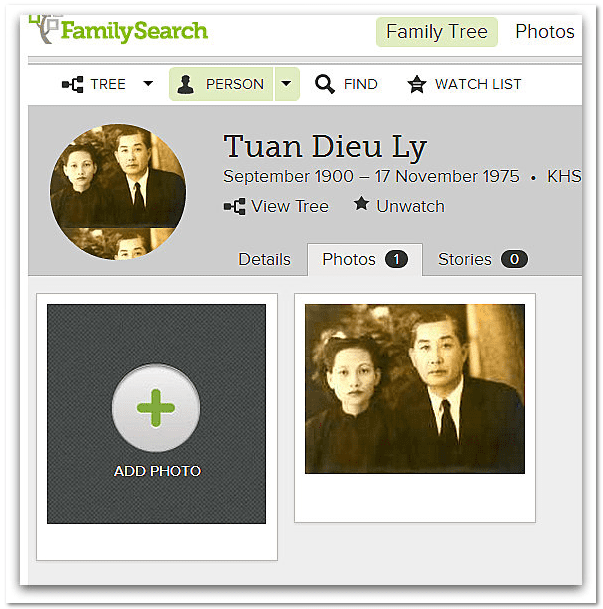 It's that simple to preserve your family photos and make them easy to share online with family members and other genealogists.
It is important that genealogists preserve their family information online. By putting their genealogy research and supporting documentation online, genealogists are able to share it with all researchers.
Begin preserving your family's past by digitizing your research and putting it online today.