Introduction: In this article, Gena Philibert-Ortega searches old newspapers to learn more about some of the couples who were on their honeymoon when the Titanic sank on 15 April 1912. Gena is a genealogist and author of the book "From the Family Kitchen."
This Saturday marks the 105th anniversary of the sinking of the Titanic on 15 April 1912, that supposedly "unsinkable" luxury liner that went down after hitting an iceberg in the North Atlantic Ocean, resulting in the deaths of more than 1,500 people. The public's interest in this tragedy remains strong to this day.
In hindsight, a honeymoon on the Titanic doesn't sound like the most romantic trip – but imagine what it would have seemed to those reading about the luxurious ship in 1912 before its fateful maiden voyage. Traveling on the Titanic for those with money meant the very best accommodations to be had for ocean travel. Even for those who couldn't afford first class, the trip across the Atlantic on the White Star Line's latest ship would have been the best way to travel.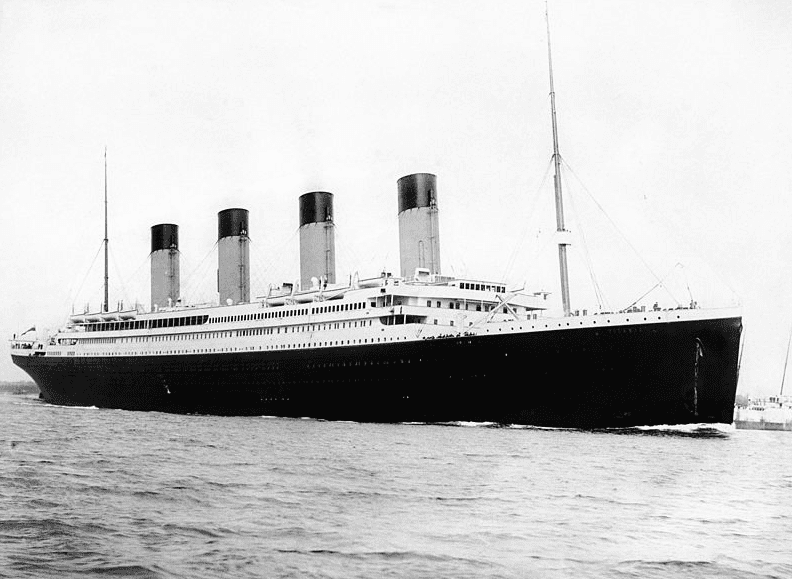 The new unsinkable ship, with all of its new features, promised to transport passengers quickly and safely to their destination. This new luxury liner must have seemed like a great addition to the perfect honeymoon.
The passengers on the Titanic had their own personal reasons for picking that ship for their voyage. Some were traveling home to America, others planned visits or vacations. For at least 13 couples, the voyage was meant to be part of their honeymoon.
The most famous honeymoon couple on the Titanic was most likely the Astors: John Jacob and Madeleine Astor. One of the reasons their story is retold so often is because of John Jacob's fortune and the fact that his very young bride (he was 47 years old and she was 18) was also pregnant. John Jacob Astor would not survive the Titanic's sinking, but his young bride would.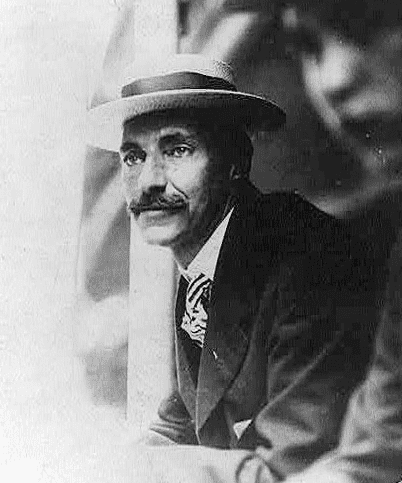 Aside from the Astors, what about other honeymooners aboard the Titanic? There were newly-married couples aboard in all three classes. Each couple's story is an important part of the Titanic narrative. Let's explore two of these stories as reported in GenealogyBank's Historical Newspaper Archives.
Daniel Marvin & Mary Farquharson Marvin
Mr. and Mrs. Daniel Marvin were first married in secret. Knowing their parents would disapprove because of their young age, their first wedding ceremony was solemnized at New York City Hall. The 18-years-olds couldn't keep their secret any longer when her parents realized their daughter was suffering from morning sickness. The young couple were then married a second time at her parents' home.* Afterward they traveled to England for their honeymoon, returning to New York via the Titanic.
Daniel's father owned a movie company and Daniel had hoped to become a movie director. He documented his and Mary's time on the Titanic with his movie camera. If he and the film had survived, the images would have proven priceless to historians today.**
Tragically, Daniel did not survive. Newspaper reports of the time documented Daniel and Mary's last moments together. In this article, published just four days after the Titanic sank, the reporter writes:
Mrs. D. W. Marvin, of this city, who was on a honeymoon trip with her husband, was almost prostrated when she learned that her husband had not been picked up by some other boat.
"My God, don't ask me too much," she said. "Tell me, have you any news from Dan? He grabbed me in his arms and knocked down men to get me into the boat. As I was put in the boat he cried: 'It's all right, little girl; you go ahead, I will stay a while. I'll put on a life preserver and jump off and follow your boat.' As our boat shoved off he threw a kiss at me, and that is the last I saw of him."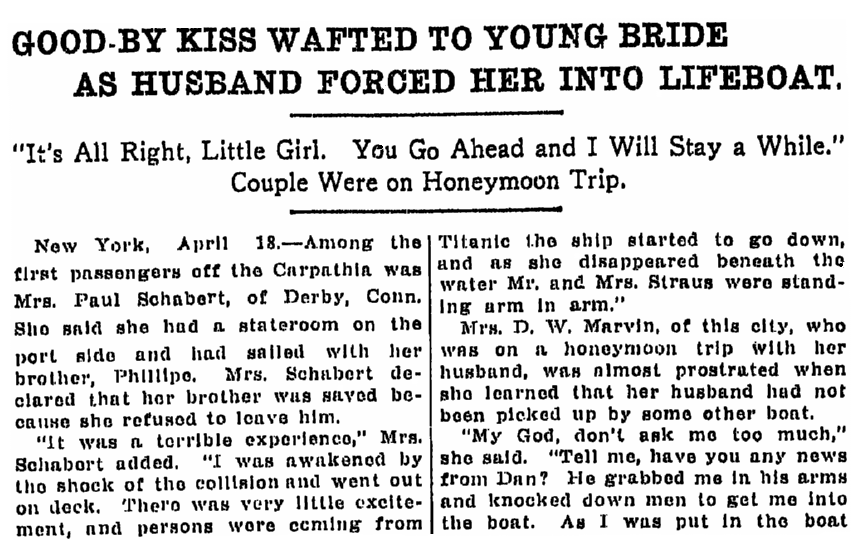 In another interview with Mary Marvin that was published on April 27, she provides information that might have been confusing to later investigations [there were no fishing boats present] – but may simply be the words of a hopeful young woman in love. She says:
"There were fishing boats about the boat, and I think others must have been saved. Dan and I saw them before we went to our room. The men whom I saw were brave for they pushed aside others when cowards made for the boats before the women."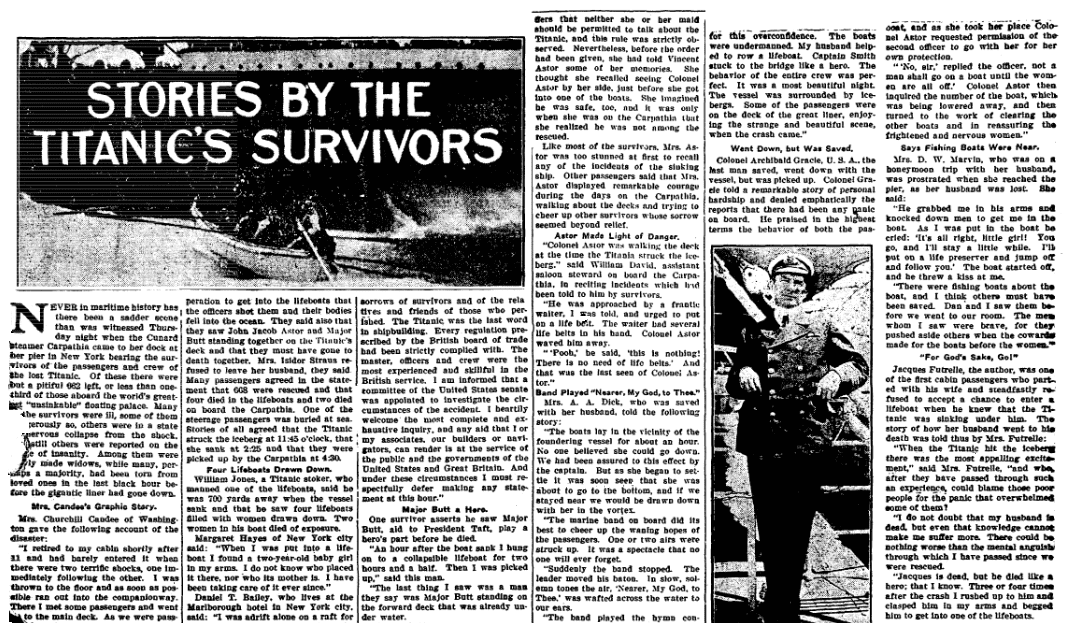 Daniel's body was never recovered. Mary would give birth to their child, a daughter, in October 1912.
Edward & Ethel Clarke Beane
Raised in England, Edward Beane was no stranger to ocean travel. He had traveled the Atlantic several times and was making a living in America. Once he had enough money, he traveled back to England to marry his sweetheart Ethel and bring her to a new home in the United States. When the time came, the couple said good-bye to their families and sailed to their new home on the Titanic.***
In this frontpage newspaper story published the day after the disaster, there appears a complete list of Titanic passengers (Edward's last name is listed as Beans and Ethel's as Beane) as well as survivors' names known prior to the RMS Carpathia docking in New York (the Beanes are not listed, although they did survive).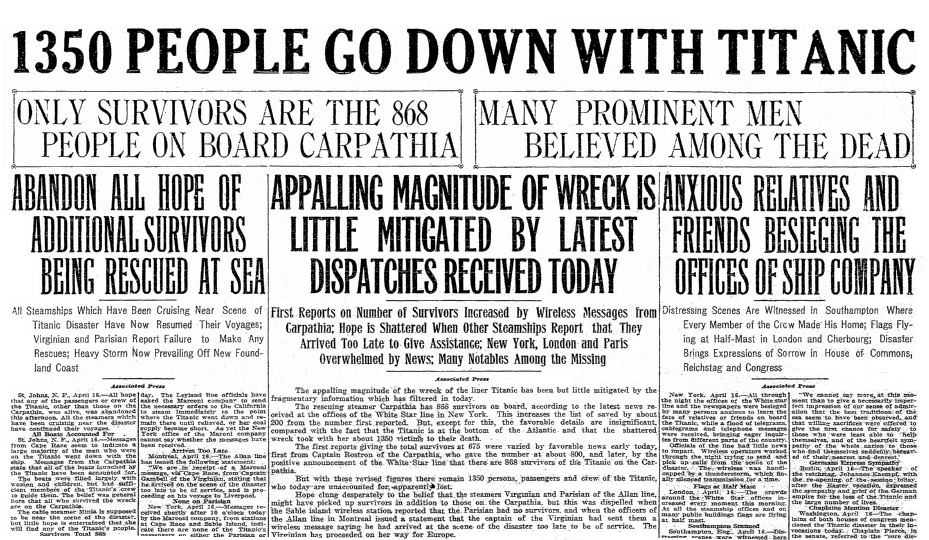 In the same newspaper article that detailed Mary Marvin's last minutes with her young husband, there is a quote from Mr. Beane about his accounting of the Titanic's last moments:
"…fifteen minutes after the Titanic hit there was an explosion in the engine-room, which was followed in a few minutes by a second explosion. The stern of the boat floated for nearly an hour after the bow was submerged."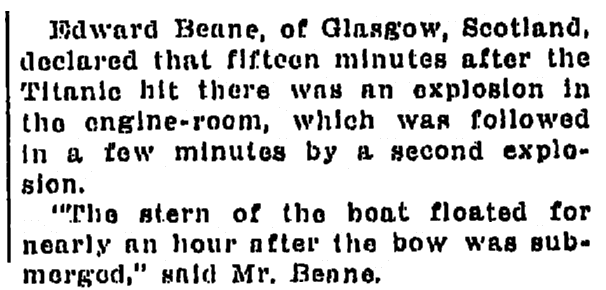 The one thing that is known for sure about the Beane's survival is that Ethel boarded a lifeboat. However, the story of how Edward survived is somewhat of a mystery. The Beanes told two different stories that included Edward's jumping in the ocean and swimming to a lifeboat. The story of his swimming to a lifeboat has some inconsistencies – it's possible that he boarded the lifeboat with Ethel. Men who survived were the focus of public anger, and so it's possible that those men who did survive didn't want to admit to getting off the boat via the safety of a lifeboat while women and children perished. The Beanes gave a final interview about the Titanic to a Rochester newspaper in 1931 and declined to speak about the tragedy after that.
The Honeymoon Couples
Obviously, some of those honeymoon couples never made it to their first wedding anniversary, and for those that survived, it was a tragedy they would never forget. In some cases that incident would haunt them for life, especially in the cases of male survivors who had to answer questions about why they survived when it was supposed to be "women and children first."
Are you interested in who the other honeymooning couples were on the Titanic?**** They included:
1st Class Passengers
John Astor & Madeleine Talmage Force Astor – John died in the sinking, Madeleine survived
Dickinson Bishop & Helen Walton Bishop – Both survived
Albert Dick & Vera Gillespie Dick – Both survived
Henry Frauenthal & Clara Heinsheimer Frauenthal – Both survived
George Harder & Dorothy Annan Harder – Both survived
Daniel Marvin & Mary Farquharson Marvin – Daniel died in the sinking, Mary survived
Victor Peñasco & Pepita Perezde de Soto y Vallejo Peñasco – Victor died in the sinking and Pepita survived
Lucian Smith & Eloise Hughes Smith – Lucian died in the sinking, Eloise survived
John Snyder & Nelle Stevenson Snyder – Both survived
2nd Class Passengers
Edward Beane & Ethel Clarke Beane – Both survived
John Chapman & Lizzie Lawry Chapman – Both died in the sinking
3rd Class Passengers
John Bourke & Kate McHugh Bourke – Both died in the sinking
Neal McNamee & Eileen O'Leary McNamee – Both died in the sinking
Those honeymooning women who survived had to be persuaded to get on a life boat, not wanting to leave their new husbands. In some of the cases where the wife perished, like in the case of John & Lizzie Chapman and John & Kate Bourke, it was due to the wife's refusal to board a lifeboat and leave her husband.
105 Years Later
On this upcoming 105th anniversary of the sinking of the Titanic, take some time to explore the people who died and survived in this tragedy. Biographies of passengers and crew can be found on the free website Encyclopedia Titanic.
————————–
* Paul, Gill. Titanic Love Stories. New York, New York: Metro Books, 2011, p. 93.
** According to Gill's book, Daniel gave the movie reel to Mary when he helped her to a lifeboat. No one knows what happened to that reel.
*** Ibid, p. 145.
**** From Gill's book.
Related Articles: