GenealogyBank has added a new save feature that lets you save searches – or individual records – in your own special folder for viewing later.
According to Scott Spencer, GenealogyBank's Vice President, Customer Experience:
This has been a long anticipated – and highly requested – feature and should greatly assist customers in organizing their searches and discoveries while saving them time. Users can return to the site and immediately pick up where they left off.
The new save feature has three different functions: save an entire search; save where you left off when last going through search results; and save an individual article or record.
Here's how it works. Let's say you do a general search from GenealogyBank's homepage (the same save feature is available for a search from any individual collection, such as the Historical Newspaper Archives). For example, we'll do a general search for "Bartlett."
The Search Results page shows how many "hits" there are for the name you searched on, and in what collections the name can be found. Notice the new save feature right at the top of the Search Results page.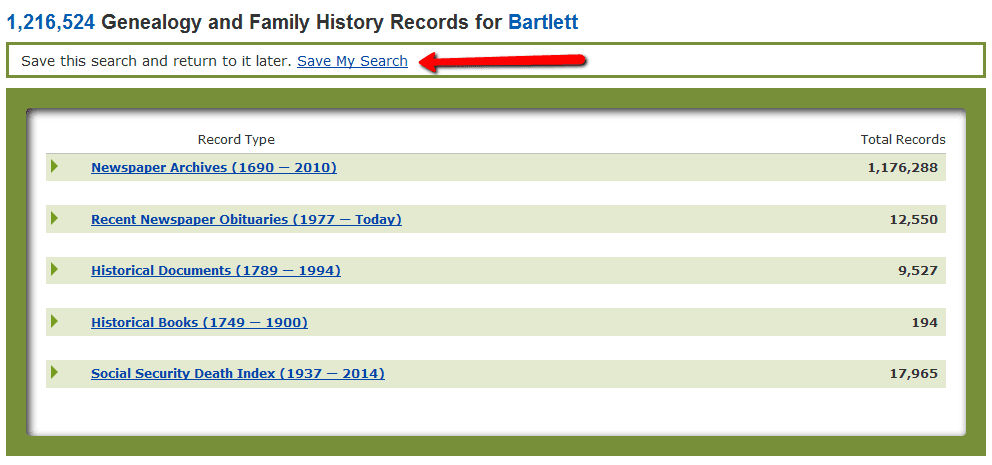 By clicking on the "Save My Search" link, GenealogyBank creates a folder for you and saves the search so that you can return to it again and again.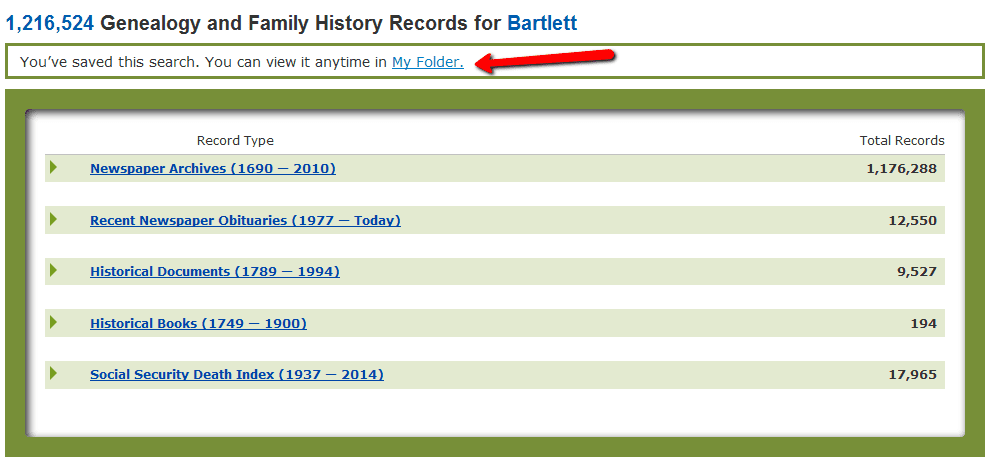 Next time you use GenealogyBank, just click on the "My Folder" tab on top of the homepage.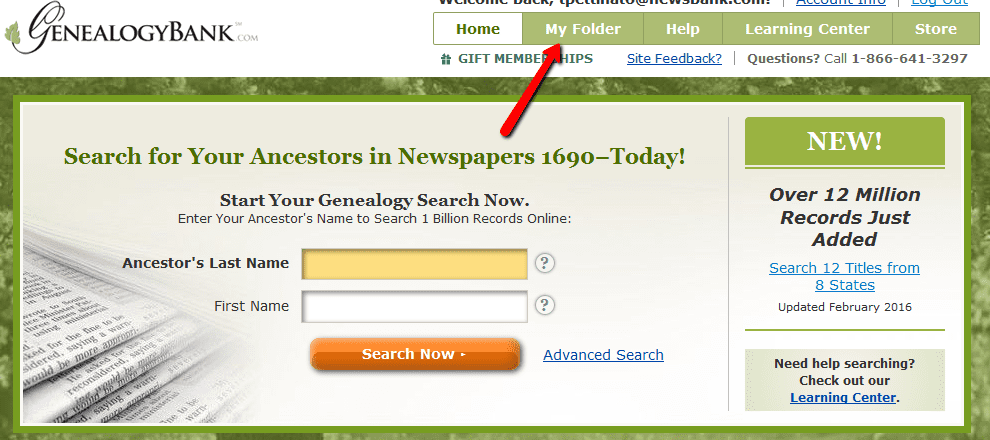 Inside your "My Folder" you will find your saved search waiting for you in the "Saved Searches" tab.

What if you're looking through your search results, but have to end your session before you get through them all? When you return, you don't have to start over from the beginning: one of the new save functions lets you record where you left off, so that you can start right there when you return.
For example, if you're on search results page #10 when you want to end your session – and you want to continue to view that same results page at the same place when you return – you can save your place on page #10 and pick up right where you left off the next day or the following week. Just click on the "Save My Place" link at the bottom of the page.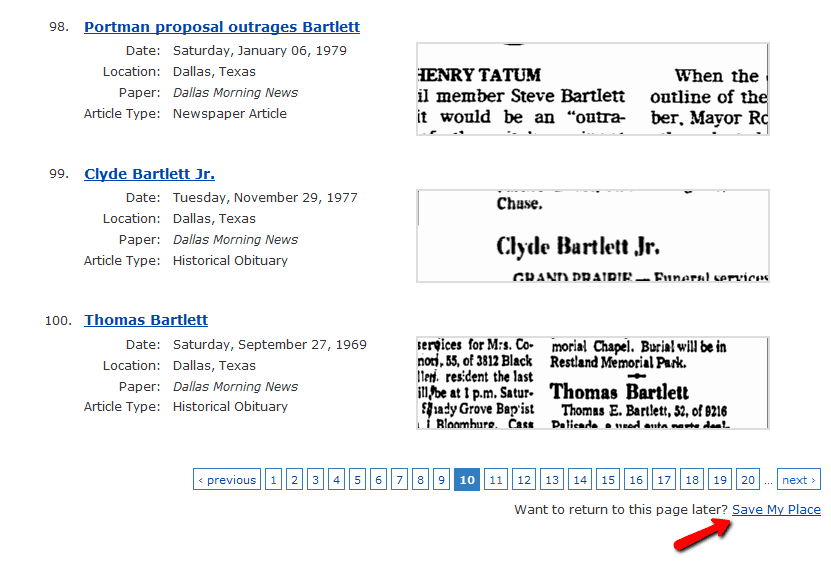 When you next open up "My Folder," you will find your place has been saved in the "Saved Searches" tab.

You can also save an individual record. Let's say you find a really useful newspaper article about your ancestor, perhaps a detailed obituary, and you want to save it. Just click on the "Save to My Folder" feature on top to save that article.
Once you click on the "Save to My Folder" feature, it changes to read "Saved in My Folder" to show you that the save was successful.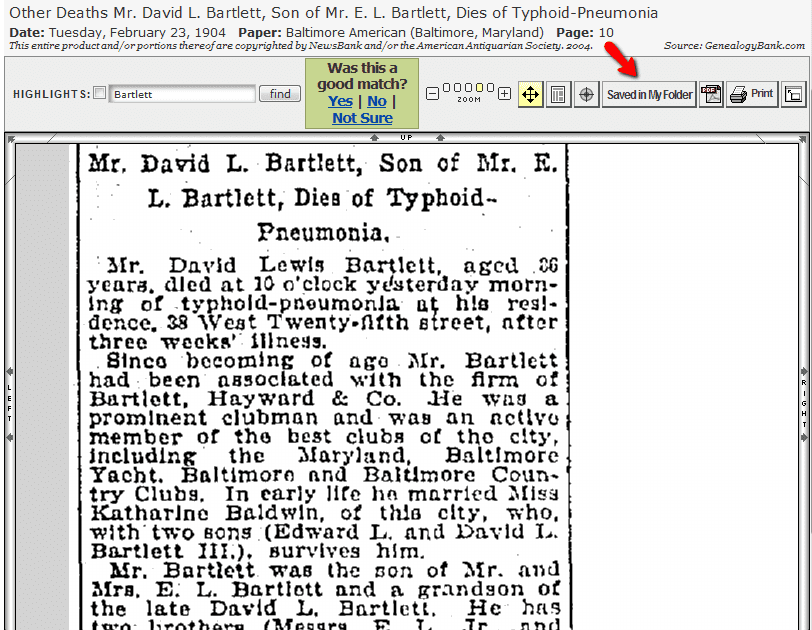 Now, any time you want, just open up the "Saved Articles" tab in your "My Folder" (as opposed to the "Saved Searches" tab), and your article is there waiting for you.

We hope you find this new save feature helpful as you search GenealogyBank's extensive and varied collections of records. Good luck with your family history research!