One thing genealogists quickly learn is to expect the unexpected. Information about your ancestors may not be where you expected to find it—and may appear in places you never thought to look.
For example, obituaries appear in newspapers across the United States, not just in the area where the person died. Local newspapers carry marriage announcements from across the state, and sometimes from neighboring states.
The following old funeral sermon is an example of family history information turning up in a place you wouldn't expect.
Lucinda Coleman, the first child of Mr. and Mrs. John B. Coleman of Georgia, died at age 5 on 28 August 1830.
What is unexpected about this?
The text of the funeral sermon for this Georgia girl was published in a Connecticut newspaper!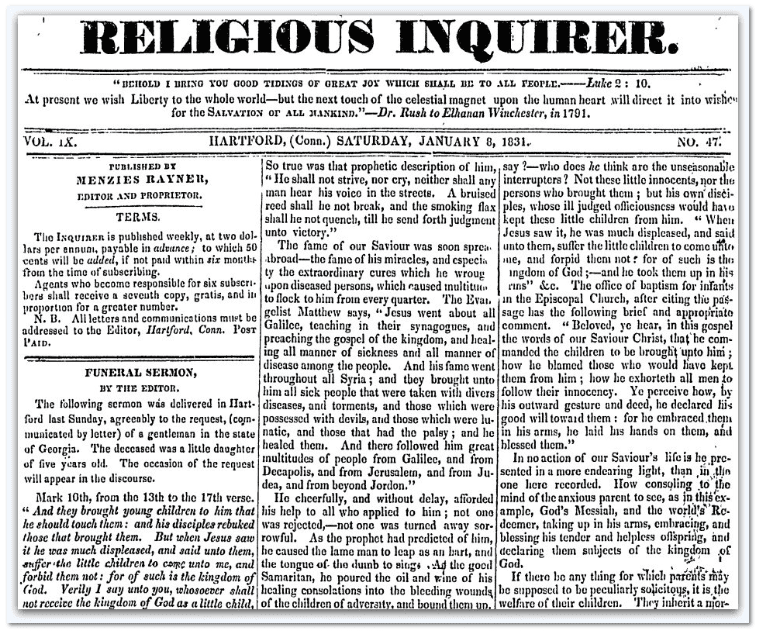 Genealogy Search Tip: Be flexible when searching for information about your ancestors. Expect the unexpected, and cast a wide net. You might find a treasured family story, like this funeral sermon, published by a newspaper in a part of the country you never would have thought to look.
(Visited 75 times, 1 visits today)