I recently was researching a man from Oregon named Isaac Fernald (1814-1871), and found information related to him in a variety of places online.
Isaac's Death Reported in the News
I began my search with GenealogyBank's Historical Newspaper Archives, and I found Fernald's obituary in his home town newspaper: the Portland Daily Press.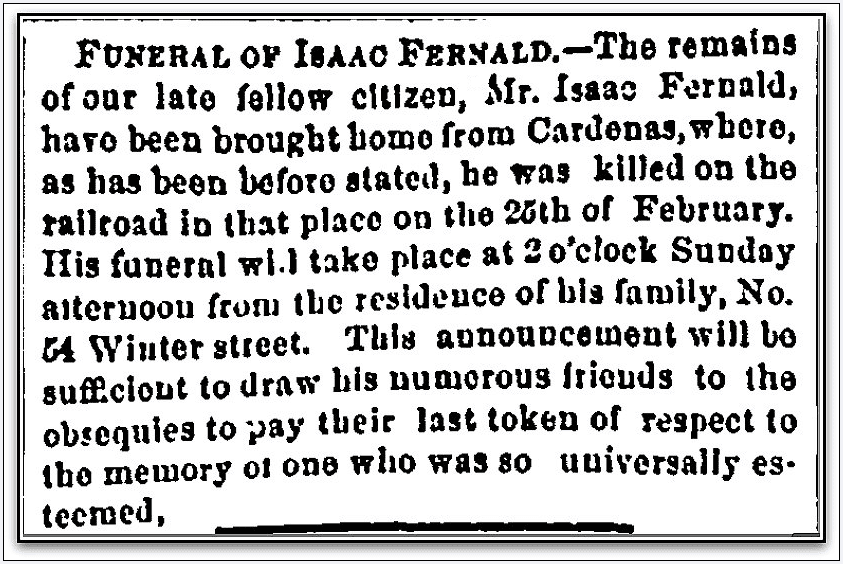 I noticed this interesting phrase – "as has been before stated" – in his obituary, which is a good clue to look for earlier newspaper references to his death that were likely printed between the date of death (25 February 1871) and the date of the obituary (1 April 1871).
[search_box]
Digging deeper in GenealogyBank, I quickly found this reference to his accidental death in Cardenas, Cuba.

I also found this report, which adds the detail that Fernald's fatal accident happened on a "side track of the railroad at Cardenas."

In addition, I found this report of his funeral services.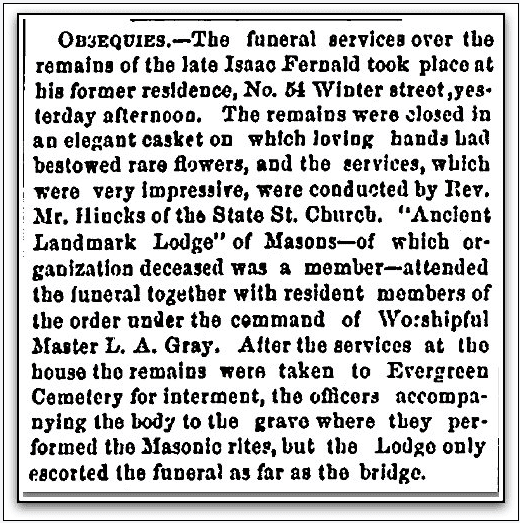 Each newspaper article reports more of the details.
Why was he in Cuba?
It turns out that he had traveled there on business before.
Ship Passenger Lists
I know that FamilySearch has put the passenger lists for U.S. ports online, so I looked there for reference to Fernald's travels to Cuba. I found him listed several times. For example, here he is reported returning to the U.S. onboard the steamship Cahawba, returning on 1 April 1860. His occupation is listed as "merchant."

I also know that the Prints & Graphics Division of the Library of Congress has put their massive collection of ship photographs and images online. Checking there, I was able to find this sketch of the Cahawba that was drawn at about the same time that Isaac Fernald had traveled to Cuba.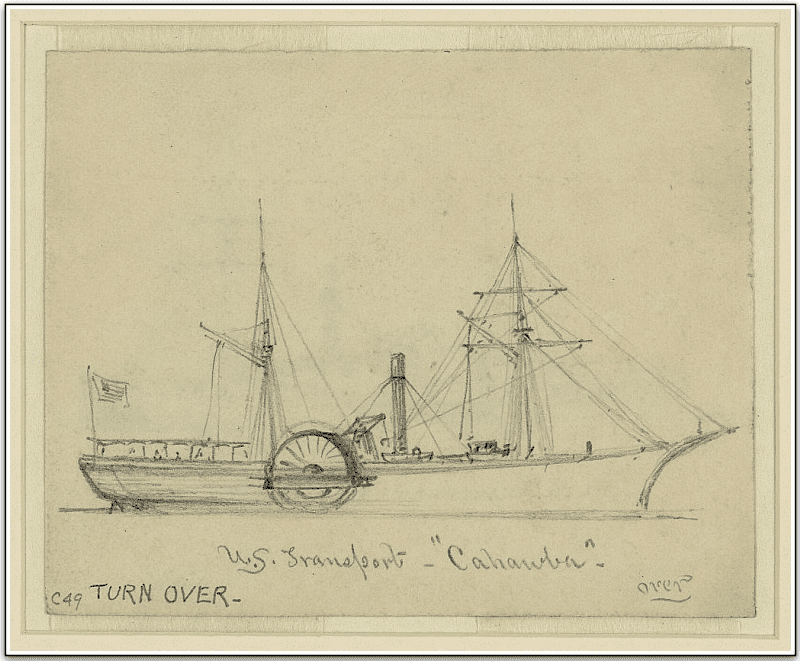 Genealogy Tip: After you find your ancestor's obituary, be sure to keep on digging. There are several types of historical records easily accessible online that contain relevant information about our ancestors. By making the extra research effort you will find additional details of the story of your ancestor's life.
Note: FamilySearch International (FamilySearch.org) and GenealogyBank are partnering to make over a billion records from historical obituaries searchable online. The tremendous undertaking will make a billion records from over 100 million U.S. newspaper obituaries readily searchable online. The newspapers are from all 50 states and cover the period 1730 to the present.  Find out more at: https://www.genealogybank.com/family-search/
Related Genealogy Research Articles:
[bottom_post_ad]