I attended a funeral today for an old family friend that we have known for over 44 years, Axel Ohrn. Seeing people I have not seen in decades Axel's funeral was a reunion as family and friends gathered from around the state of Connecticut to remember and honor him. He was 98 years old.
Newspapers over the past three centuries routinely carry obituaries and death notices that alert us that a person has died. They also routinely carry news accounts of the funerals themselves. GenealogyBank has more than 130 million obituaries, death notices, published funeral news accounts and sermons.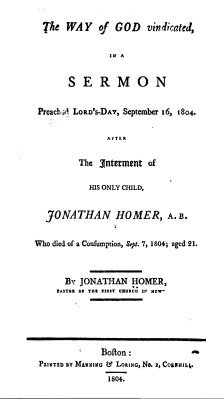 In the 1700s and 1800s it was common for families to print a copy of the funeral sermon as a keepsake and remembrance of the deceased.