Introduction: In this article – in honor of Father's Day – Gena Philibert-Ortega reminisces about food memories she has of her dad. Gena is a genealogist and author of the book "From the Family Kitchen."
What I love about family history is the ability to combine history and stories with the research we enjoy. I'm a big fan of incorporating food history into family history, but combining the two is more than just documenting favorite recipes. Yes, that's obviously part of a family food history, but it's also documenting the food we ate and memories that involve food. Food and family can reveal all kinds of memories – good, bad, and funny. They can also help us to tell a family member's story that transcends dates and places and speaks to the real character of the person.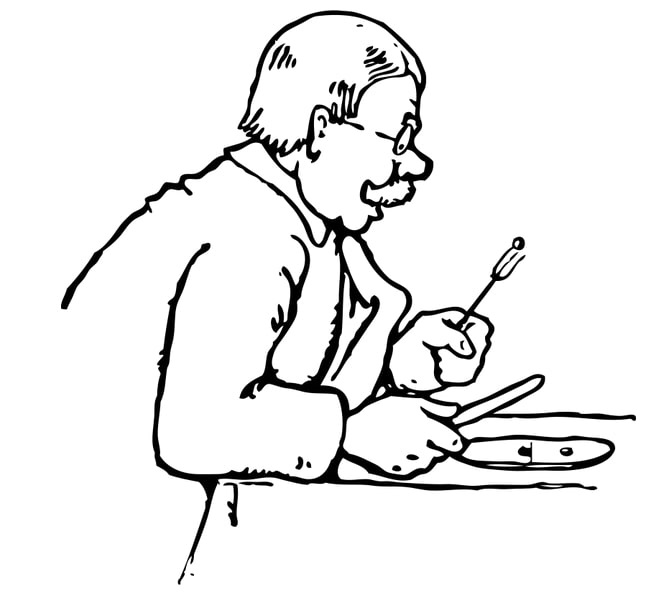 What family member do you have food memories of? For me, it is my dad.
Food and Family History
My dad was an adventurous eater. He made calamari and sangria at home. He loved menudo (the soup, not the band). He learned what weeds in our yard were edible one afternoon during an impromptu tour given by his mother-in-law (my maternal grandmother), who knew all sorts of gardening secrets. He knew how to cook dandelions long before it was popular. Although I don't remember eating any weeds growing up, they probably made an appearance in a salad or two.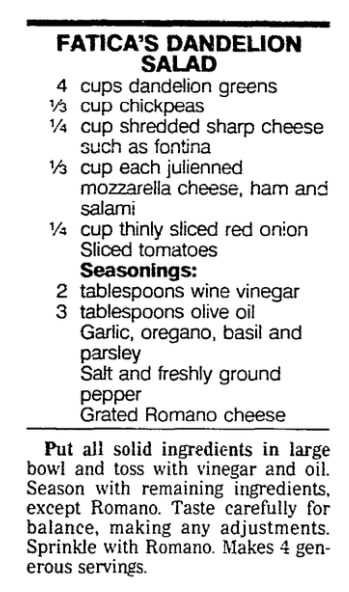 Since he was an adventurous eater, my dad knew the importance of trying everything. He always instructed my brother and me to at least take a bite of a food before rejecting it. Trying it before you say you don't like it based on looks might help you realize you actually do like it. On the other hand, one bite was all that was needed before telling a host, no thank you.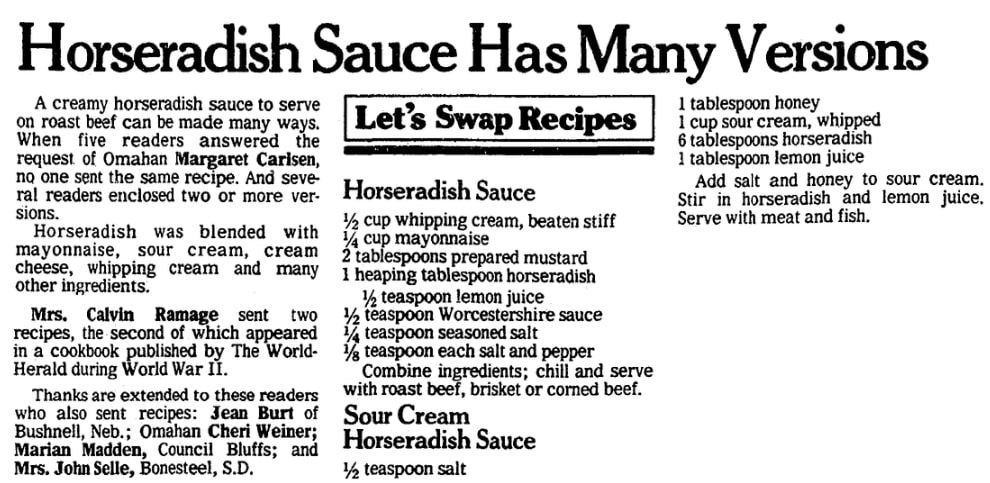 The funniest story I remember about food and my dad was one he would retell to point out that sometimes foods could look deceptively similar. My parents had gone to a restaurant where my dad ordered a steak and a baked potato with sour cream and chives. However, his steak also came with a side of a creamy horseradish sauce. As you can probably guess, he mistook the creamy horseradish for sour cream as he loaded it onto his baked potato. He was in for quite a shock when he took that first bite! He would later grow horseradish in his garden.
My dad grew up working beside his paternal grandmother in kitchens. So, he knew all about how to make everything from "secret sauce" for a hamburger to the perfect poached egg.
Gloria Pitzer, cookbook author, published two recipes of what she guessed was McDonald's secret sauce for its Big Mac hamburger. The first recipe she published in 1977, and the second one four years later after she noticed McDonald's had changed the recipe. For trademark reasons, she called them the "Big Match" secret sauce instead of "Big Mac." Both recipes were published by the State Journal-Register in 1982.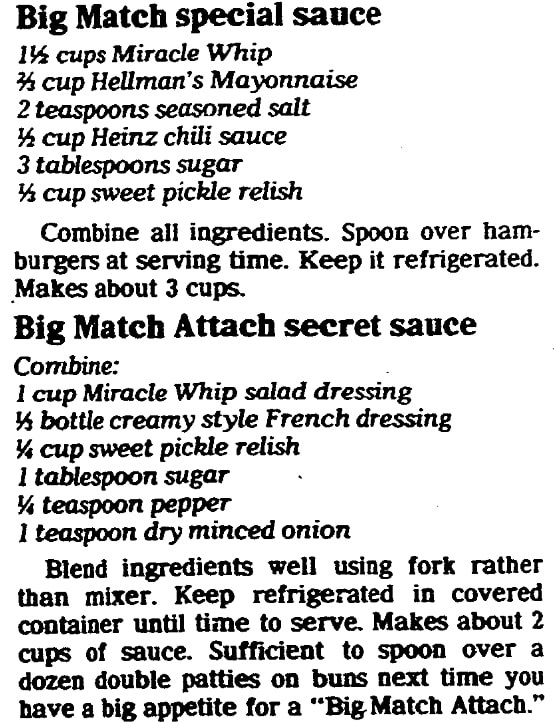 My dad introduced us to the pure joy of slathering fresh, hot flour tortillas with real butter. He also was the one who warned me once, when I begged to try bubble gum ice cream, that I wouldn't like it. It wasn't in his nature not to at least let me try it – but he was right. The combination of eating ice cream while not swallowing bubble gum made me instantly regret that decision.
What was his favorite meal? I regretfully can't remember. I don't really think I know since he seemed to enjoy all types of food and encouraged us to do the same. I know what he didn't like. He hated chicken due to his stint in the Air Force and the undercooked chicken meals he endured. But one thing I do remember he enjoyed was when we would have sandwiches with various meats and cheeses piled high on Jewish Rye bread and accompanied by deviled eggs and potato salad. It would be the last meal we shared.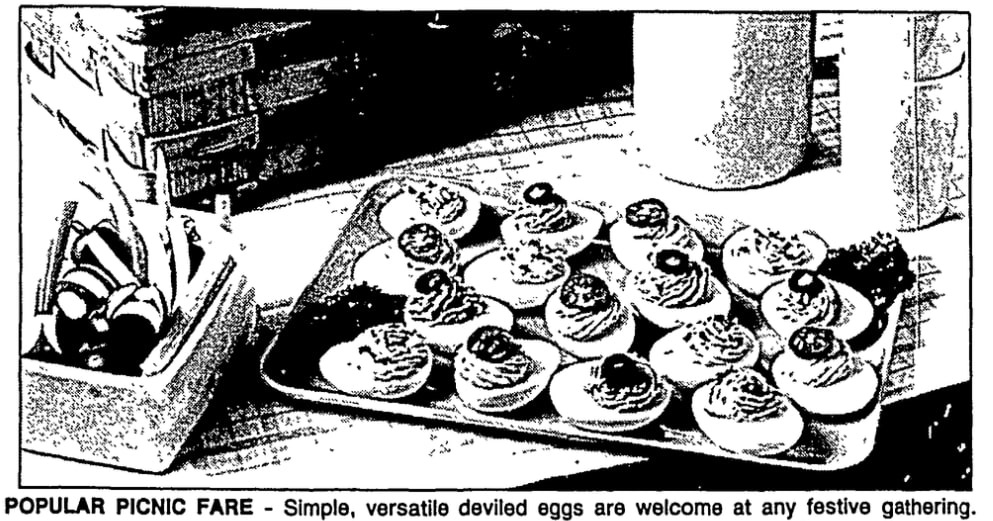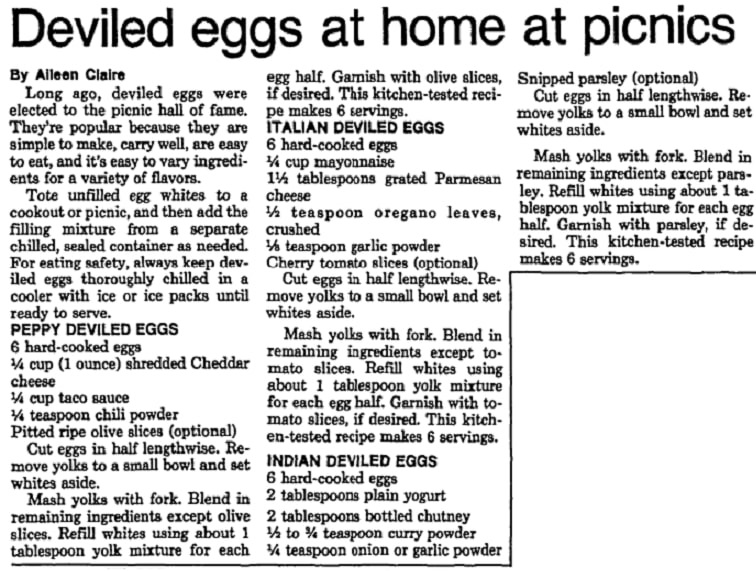 What Food Memories Do You Have of Your Dad?
Food and dads just go together, and the subject makes for a great story to pass down for your family history. We never gave my dad a tie for Father's Day (he didn't wear them) and I'm sure we gave him some less than stellar gifts – but when I think of some of my favorite food memories, he's the person who was sitting nearby.
Happy Father's Day!
Related Articles: