Introduction: In this article, Gena Philibert-Ortega writes about her love of collecting snow globes, and shows some samples from her collection. Gena is a genealogist and author of the book "From the Family Kitchen."
When you travel, what souvenirs do you purchase? Chances are now – or as a child – there was something that you tried to collect on each and every trip out of town. Maybe postcards, magnets, t-shirts, or spoons were your choice. For me, it is snow globes.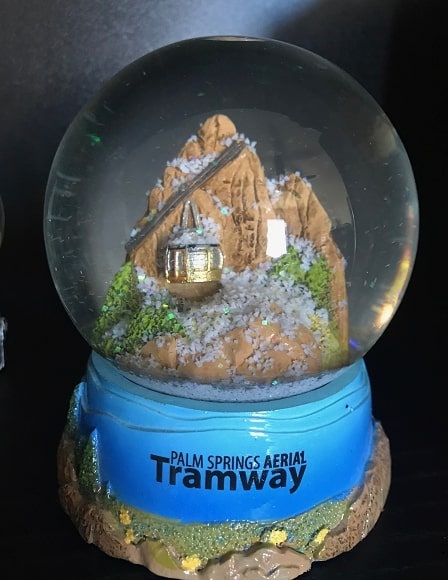 Those small encased glass or plastic domes are a reminder of a place, with the extra advantage of a "snow storm" every time you shake them. Almost everywhere you go you can find one, so they make an easy-to-find and inexpensive trinket.
Snow Globe History
How old are snow globes? One origin story credits their invention with an Austrian man, Erwin Perzy. Not meaning to invent a novelty, Perzy was actually trying to improve the brightness of a light bulb in 1900. The surgical instruments mechanic ended up inventing something entirely different, and with that the snow globe came into being. (1)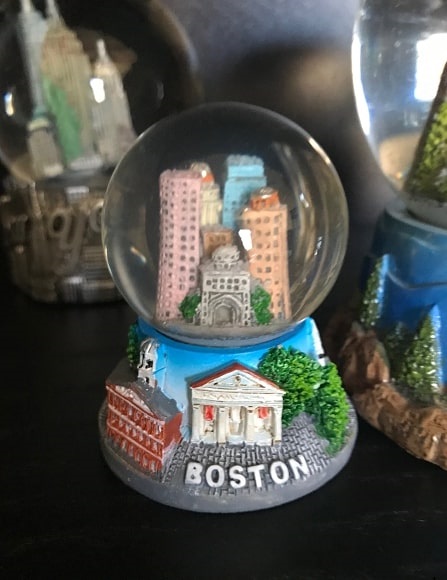 Perzy's company, Original Vienna Snow Globes, still sells snow globes and they are somewhat famous. You may have even seen one of his globes. The most famous one is shown in the 1941 movie Citizen Kane.
The only problem with this origin story is that it might not actually be the first appearance of a snow globe. Snow globes made by a glassware firm were found at the 1878 Paris Universal Exposition. In 1889 there was a snow globe that included a miniature Eiffel Tower. (2)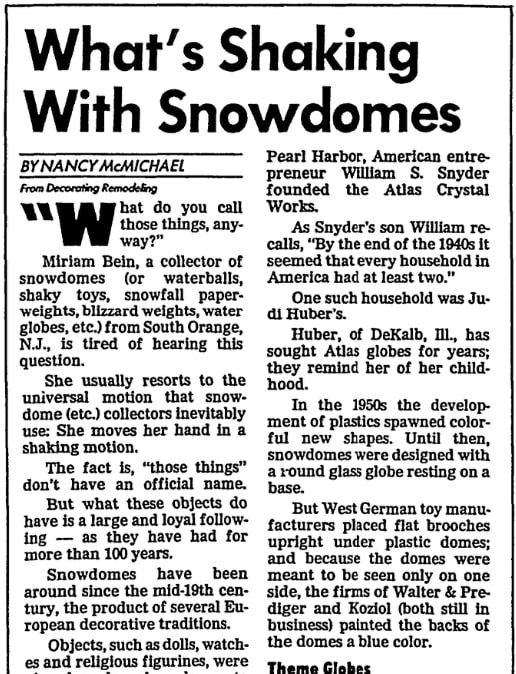 So, while Perzy may not be the first, his snow globe creations are still sold today, over 100 years later. You can read more about Perzy and see his company's creations and museum at their website.
You may think there isn't much to the tiny underwater dioramas, but inventors have come along and added improvements over the years. In the United States, inventor Joseph Garaja in 1927 submitted a U.S. patent for a paperweight. His improvement included filling the globes underwater to ensure they were completely filled and free of bubbles.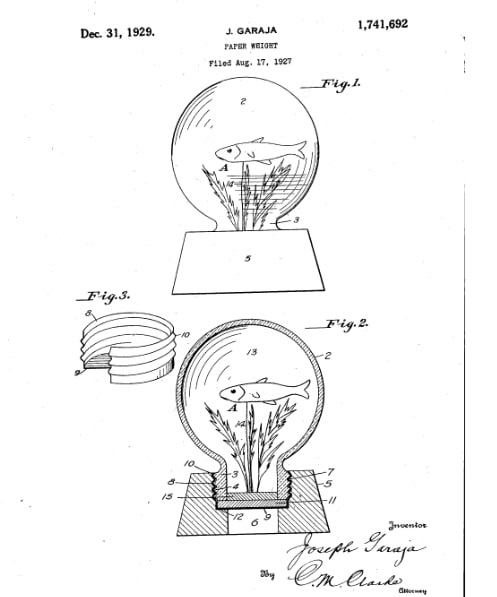 Garaja isn't the only U.S. inventor who tried to improve the snow globe. A search on Google Patents brought up others who built upon Garaja's patent with names like "Decorative display device" and "Liquid-filled sealed glass ornament method."
Snow Globes Evolve
You might think that all snow globes (also called snow domes, snow weights, and paper weights) are just simply glass or plastic domes of water and fake snow. They are round, mounted on a base, and include some sort of tiny diorama and maybe some words to describe the place it's from, but they can include other features.
My favorite was one I use to have that included a perpetual calendar that you could turn knobs to show the correct date. But today you also might find one that is a small refrigerator magnet or one for your yard that uses a blower to move the "snow" around inside the globe. These are especially popular during Christmas.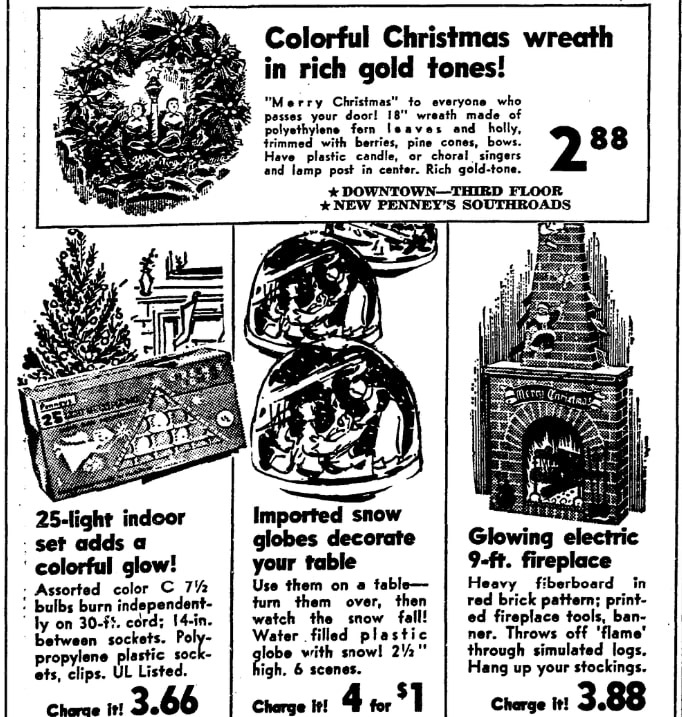 Snow globes aren't just for individual collections. I was lucky enough to visit a life-size snow globe art installation by Lucie Bulot and Dylan Collins in Quebec City, Quebec, Canada, that featured a bust of Louis XIV. You can read more about it on their website.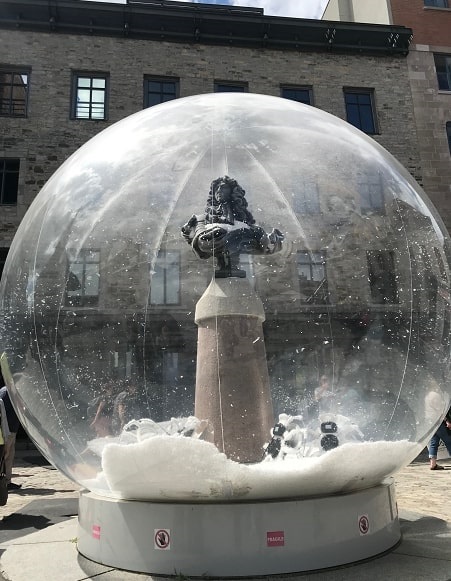 Snow globes don't have to be something you buy; they could also be a great craft project to do with the younger generation. You can buy empty snow globes from craft stores, then add a photo (family history snow globes, anyone?) and water, or you can make them with leftover glass jars and include a laminated photo (obviously do not use your original family photos for this project; use a copy).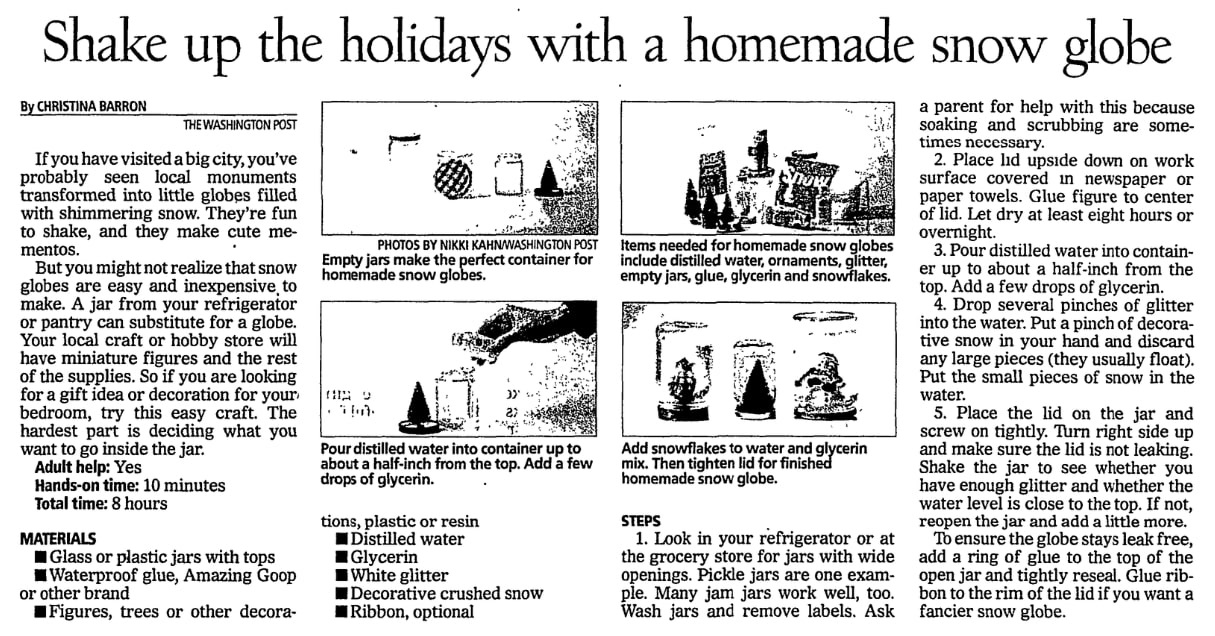 What's in Your Collection?
What do you collect from your travels? Do you seek out a souvenir shop? Do you have souvenirs from your childhood? I'd love to hear about them in the comments section below.
________________
(1) "The family company that invented the snow globe," BBC News (https://www.bbc.com/news/business-25298507: accessed 6 August 2021).
(2) "A brief history of snow globes," Mental Floss (https://www.mentalfloss.com/article/71983/brief-history-snow-globes: accessed 6 August 2021).