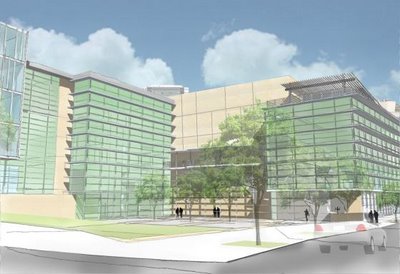 The Episcopal Church (ECUSA) has purchased site for their national historical archives in downtown Austin, Texas.
The Episcopal Church has bought a block in downtown Austin where it plans to build a facility to house its national archives and provide space for meetings, exhibits, research and other purposes.
The church purchased the block, now a parking lot bounded by Seventh, Eighth, Trinity and Neches streets, from Jimmy Nassour, an Austin real estate attorney. The purchase price was $9.5 million, said Mark Duffy, director of the Archives of the Episcopal Church.
The entire project is projected to cost over $40 million.
The new church archives building will allow the church to consolidate it's historical archives and documents into one location serving the local congregations across the country. There are 2.2 million Episcopalians in the US.
(Visited 3 times, 1 visits today)