If you know him – Governor Lewis Cass (1782-1866) is trying to help the former Indian captive locate his family.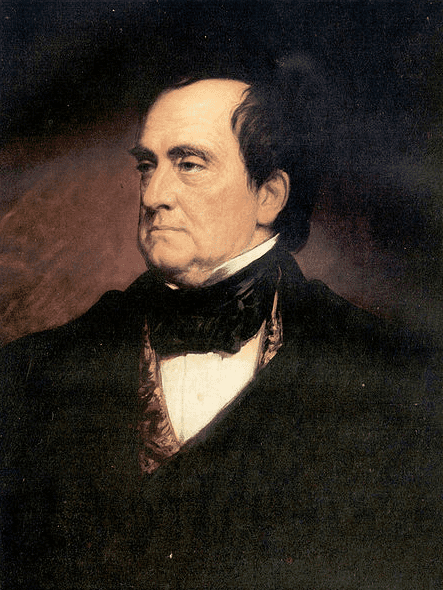 According to this 1824 newspaper article, John Johnson (born c. 1779) was about five years old when he was captured by the Potawatomi Indians. Much later, after Johnson returned from his Indian captivity, Governor Cass interviewed him and concluded Johnson had lived "probably upon the Kentucky River, and within twenty-five miles of the Ohio… he recollects, that he had two brothers, one named Benjamin, and a number of sisters. His father had been wounded by the Indians, a few days before his capture."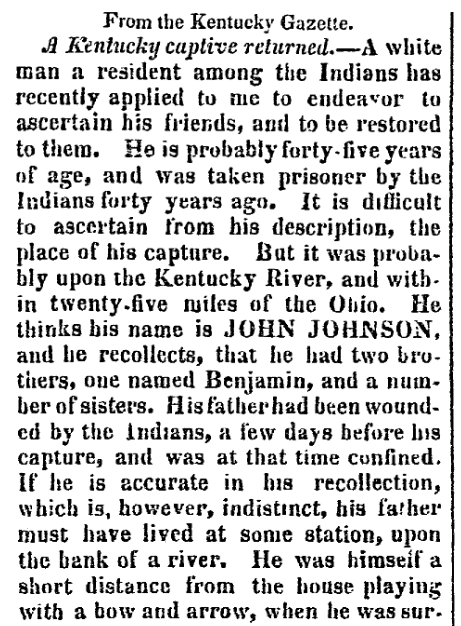 Cass hoped that "these circumstances, may perhaps, enable some of the early settlers of Kentucky to ascertain the connexions [sic] of this unfortunate man. He is very anxious to know and revisit them."
I don't know if John Johnson, with Governor Lewis Cass's help, was able to be reunited with his family – but perhaps some of our readers can correctly place him in his family tree.
Find your ancestors' stories – document them and pass them down.
Related Articles:
(Visited 269 times, 1 visits today)