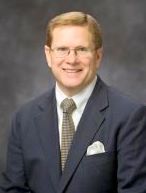 The Family History Department (Salt Lake City, UT) names David Rencher to new position – Chief Genealogical Officer.
Today's announcement from Jay Verkler reads:
I am pleased to announce the creation of a new position in the Family History Department: Chief Genealogical Officer (CGO). This key role will be filled by David Rencher, a 28-year veteran in the department and the genealogical community.
The position of Chief Genealogical Officer ensures that the genealogical integrity of FamilySearch is maintained at the highest levels. The CGO will make sure that a genealogical perspective is reflected in our operational and strategic direction and that the department's many efforts are connected to the genealogical community.
David's responsibilities will focus on four major areas:
Genealogical Soundness of the Organization
· Strengthening the genealogical focus of the department's products, services, and processes
· Providing input to the Strategy Team for genealogical issues
· Maintaining and growing genealogical expertise in partnership with the genealogical community
Record Strategy
· Providing input on the overall record strategy for FamilySearch
· Using genealogical experience and contacts to help build an open FamilySearch environment
· Providing input on third-party affiliation opportunities
Marketing
· Leveraging the genealogical community to assist FamilySearch goals
· Providing input regarding outbound marketing to the genealogical community · Speaking at key genealogical conferences to share FamilySearch messages
Public Outreach
· Providing a public face to the genealogical community for communication · Interacting with the media to promote FamilySearch objectives
· Assisting with V.I.P. visits and tours
· Expanding the network of key genealogical contacts worldwide
In addition to his new role as the Chief Genealogical Officer, David will continue as director of the Planning and Coordination Division. David will continue to report to Russ Stay for Information Divisions-related issues and will report to Jay Verkler on CGO issues.
We wish David well and ask for your support as he takes on these important new responsibilities.
Jay L. Verkler
Managing Director for FamilySearch
(Visited 8 times, 1 visits today)