Introduction: In this article, Mary Harrell-Sesniak shares some of the newspaper articles she's found that report on interesting facts about our ancestors gleaned from the U.S. Census. Mary is a genealogist, author and editor with a strong technology background.
There is no place better than old newspapers to find details about our ancestors' lives, such as what interested them about census records. The census wasn't just population numbers to them. More often than not, our ancestors were surprised by the findings – and not often in ways we imagine today.
So curiosity seekers, I suggest you browse a collection of old newspapers, such as GenealogyBank's Historical Newspaper Archives, to read what our ancestors observed about the census in their day. It might even dispel some myths, such as this photo does about all census takers going door-to-door. (On the Standing Rock Indian Reservation in South Dakota toward the end of the 19th century, the population went to the agency to be counted, not the other way around.)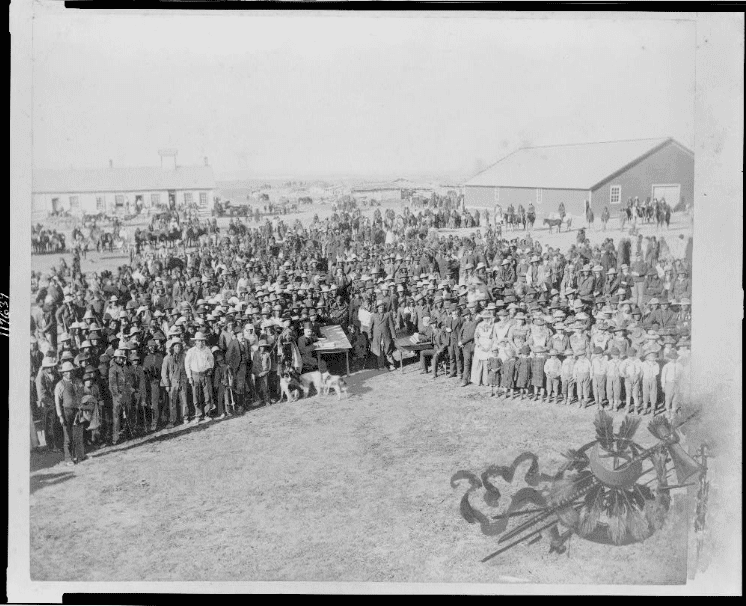 Here are some of my odd and curious finds!
Old Occupations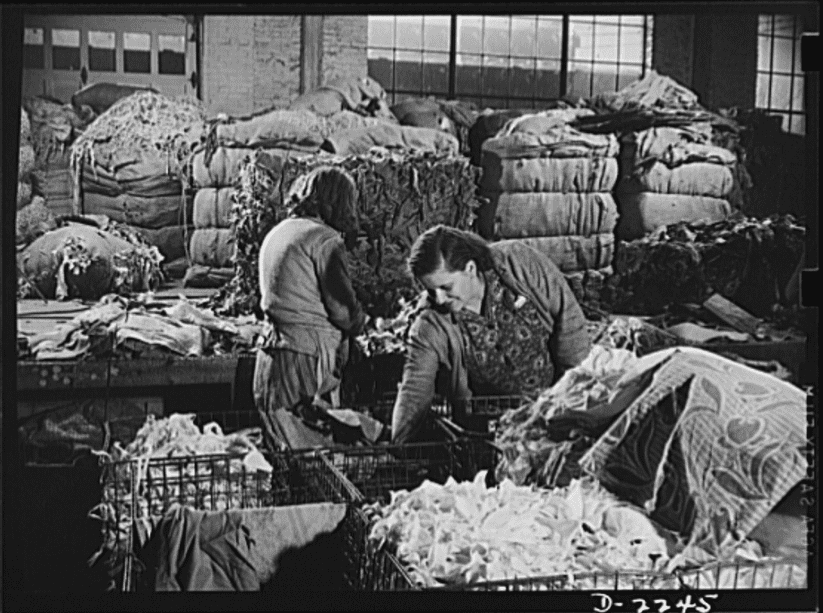 You'll find occupations listed in old censuses that have nearly disappeared with the times – but you'll also spot humorous entries, such as these interspersed in entries from Massachusetts on the 1860 U.S. Census:
1 hunter, 1 tourist, 1 scientific man, 1 philanthropist, 1 poet, 1 sporting man, 1 bung driver, 1 "little-of-everything" and 1 "working around," along with several others I'll let you discover for yourself
2 miners, 2 gentlemen's sons, 2 excavating Dungeon Rock, 2 wild men of Borneo and 2 "anything that pays"
3 shepherds and 3 politicians
5 Jack-of-all-trades
7 rag gatherers
8 loafers
27 organ-grinders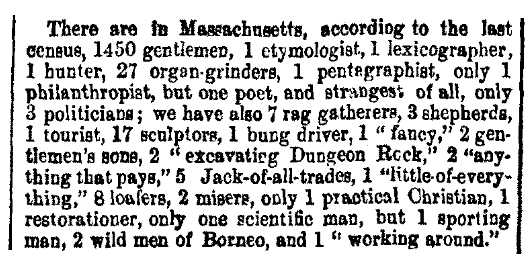 It's interesting that in 1860 there were 27 organ-grinders in Massachusetts, showing the importance of the organ-grinder industry.
It's therefore surprising that by 1870, the manufacture of organ grinders' equipment was becoming a dwindling art. There were only two persons in the United States recorded as makers of hand organs in the 1870 U.S. Census.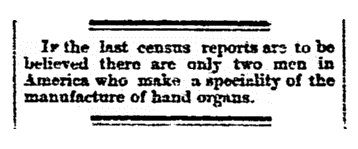 Immigration Trends
Today we think about America as a melting pot. It truly is, making it not surprising that in earlier days, emigration and immigration trends were often analyzed, including resettlement.
Kentucky was always a big draw – even as early as 1791. There were 73,000 residents in the state at that time (as reported in the 1790 U.S. Census, the nation's first, which was conducted between 2 August 1790 and 1 May 1791). More and more people moved to Kentucky – at least 20,000 more arrived in 1794.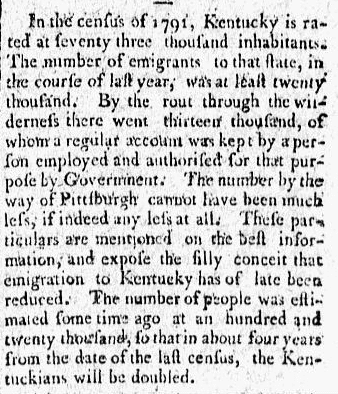 Population per Square Mile
Overpopulation was on people's minds as residents moved west. Imagine how crowded Kentuckians felt going from two to four inhabitants per square mile between 1790 and 1799!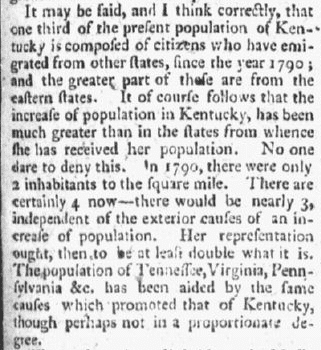 Ethnic Value of Property
We often look at the value of personal property on census records – but did you ever wonder how that broke down by ethnic group? Notice that by 1850, nearly half of the foreigners in the United States were Irish, along with a large proportion of Protestants from England, Germany, Norway and Scotland. The value of Protestant church property was more than six times that of Catholic church property in 1850.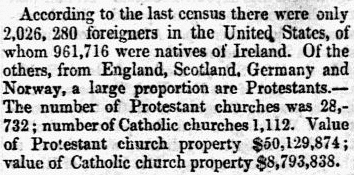 Agriculture, Farming and Livestock
If you are curious about farm life, look for newspaper articles about the census. For instance, did you ever wonder how many horses our ancestors had in the United States? The 1840 U.S. Census showed 4,000,000 equines in the country. Note: The U.S. population was recorded at 17,069,453 in 1840, making the ratio of horses to people almost 1 to 4.

If half of the nation's horses in 1840 needed horseshoes, the amount of iron necessary for this task was estimated to be at least 25,000 tons.
The 1860 U.S. Census reported that wine production in the U.S. was 1,700,000 gallons. By 1866, the growth of the wine industry was supporting the local economy in parts of California. This newspaper article reported that just two counties in California were "expected to produce five years hence a wine crop double the entire yield of the United States in 1860."
Ratio of Men to Women
Lastly, some newspaper articles looked at the census data and pondered the ratio of men to women.
In 1839, this reporter examined the constant loss of the male population over the previous 30 years. He calculated that over that time period, 12% more males than females had died – so he was apparently relieved that in the 1830 U.S. Census, the female population was only 5% greater than the number of males.
Our collection of census records go back as far as the 1790, 1800 and 1810 census. If you've found census curiosities reported in the newspapers, please share your finds with us in the comments section below!
Related Articles: