Introduction: In this article – in honor of Easter this upcoming Sunday – Gena Philibert-Ortega searches old newspapers to learn about the tradition of the Easter egg hunt. Gena is a genealogist and author of the book "From the Family Kitchen."
Does your family celebrate Easter? What will your Easter activities include this year? Will the Easter bunny be leaving some eggs in your front yard? While it's been years since my last Easter egg hunt, the memories of watching my kids search for those hidden eggs is a fond one.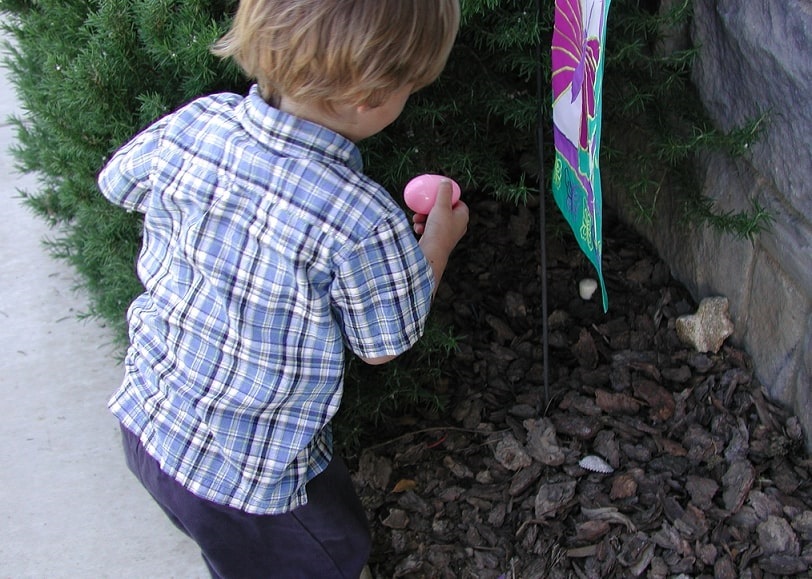 Easter egg hunts are not a new tradition. Surprisingly, they have a long history and one that Americans have long enjoyed.
The History of the Hunt
Hunting Easter eggs actually stems from the late 16th century in Germany. Even Protestant reformer Martin Luther organized Easter egg hunts for his congregation. Fast forward to the 1800s and England's Queen Victoria was a big fan of Easter Egg hunts, which she took part in as a child when her German-born mother, the Duchess of Kent, organized Easter egg hunts at Kensington Palace. She continued the tradition for her own children and even wrote about the annual event in her journals. (1)
Children in the United States also enjoyed Easter egg hunts in the 19th century, as this 1882 newspaper article can attest. According to the article, the city's Mayor Craycroft hosted the community's children:
"The eggs were beautifully colored and the happy children entered into the sport of hunting for them with a zest which none but children understand… Quite a number of grown folks were present and the bright faces and merry laughter of the children made up an enjoyable occasion."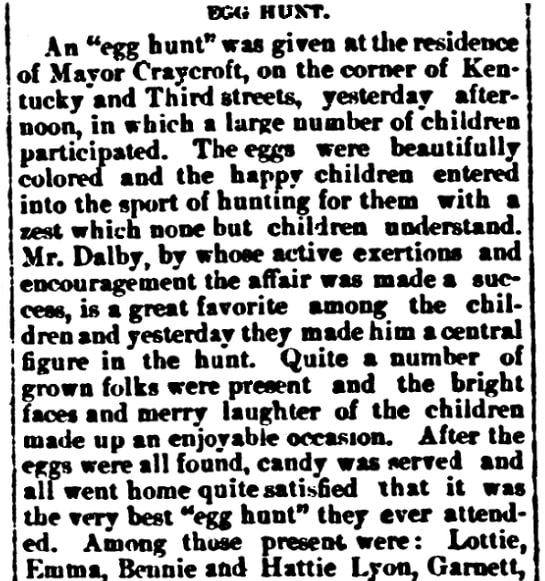 Easter Egg Hunts
Old newspapers, such as GenealogyBank's Historical Newspaper Archives, are a great place to find records of events – and a community's Easter egg hunts are no exception. I love this newspaper article from 1916 that included photos of participants and also named the women who helped with the festivities.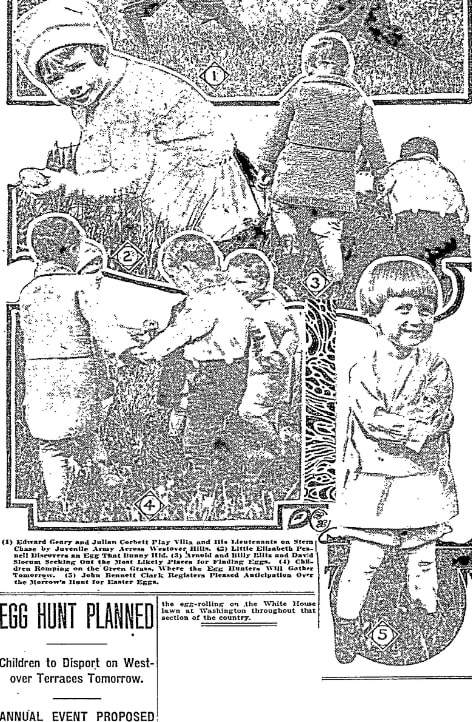 When my kids were younger, the city we lived in sponsored the annual Easter egg hunt. Historical newspaper articles document the numerous cities, churches, and membership organizations that sponsored Easter egg hunt events, including this 1928 example that was sponsored by the Women's Christian Temperance Union for children that were members of their Loyal Temperance Legion. For those who find their ancestor pictured in the group, it might be worthwhile to seek out archival collections that have more information on their activities and perhaps even provide membership lists.
This report from 1920 included names of boys who found one of 12 "golden eggs," their age, and street address or school. The prize for finding those gold eggs was a membership or a membership extension in the YMCA.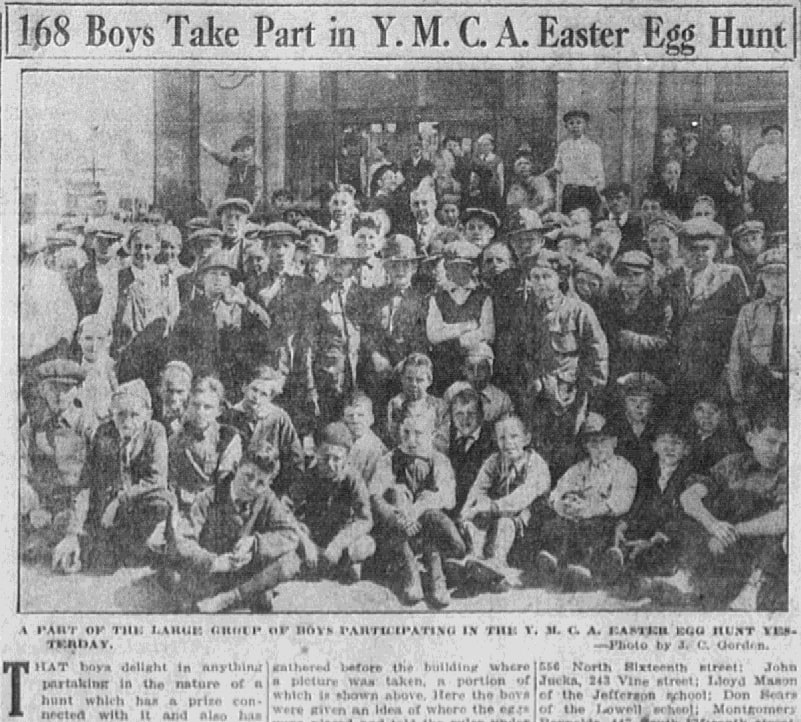 The White House Easter Egg Roll
Some egg hunts are more well-known than others. Case in point: the White House Annual Easter Egg Roll, which was first held in 1878 during President Rutherford B. Hayes' term. This "annual" event has actually not been held each year. Cancellations occurred during the World War II years and right after, due to food conservation efforts, and then from 1948 to 1952 due to renovation. (2)
There's no doubt that the children invited to the White House Easter Egg Hunt are excited. In some years the White House has had children living there who also enjoyed the festivities. This 1933 newspaper article detailed the event with the Roosevelt grandchildren and White House residents Sistie (Anna Eleanor Roosevelt Dall Seagraves) and Buzzie (Curtis Roosevelt). The children enjoyed the antics of a magician who, predictably, pulled a rabbit out of a hat; went on an egg hunt; and took part in an indoor treasure hunt. Each child snacked on cookies and lemonade and walked away with their own Easter package.
Easter Egg Hunts at Your House
Have you hosted an Easter Egg Hunt at your house in the past? Do you remember your own searches for those colored eggs? These are great memories to add to your family history.
Happy Easter!
______________
(1) "The History of the Hunt: How an Easter Tradition Was Hatched," Heritage England (http://blog.english-heritage.org.uk/the-history-of-the-egg-hunt/: accessed 8 April 2020).
(2) "What is the history of the White House Easter Egg Roll?" White House History (https://www.whitehousehistory.org/questions/what-is-the-history-of-the-white-house-easter-egg-roll: accessed 8 April 2020).