Introduction: Mary Harrell-Sesniak is a genealogist, author and editor with a strong technology background. In this blog article, Mary celebrates the 450th anniversary of the founding of St. Augustine, Florida – the oldest city in the United States.
This week, St. Augustine, Florida – the oldest continuously-occupied European settlement in the continental United States – celebrated the 450th anniversary of its founding.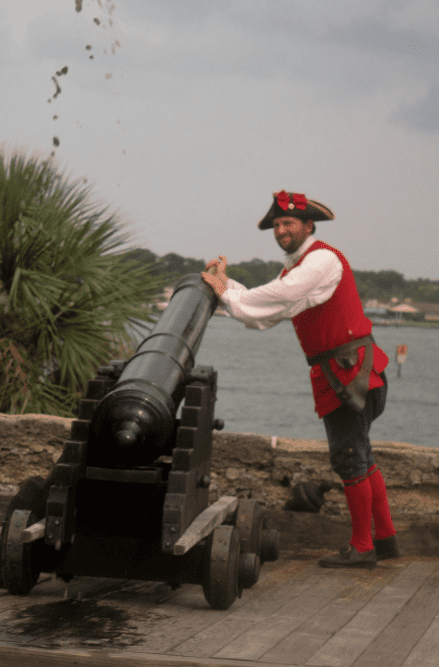 Although this tropical area in what is now the state of Florida was settled by Native Americans much earlier, "San Agustin" was founded by Spanish explorer Pedro Menéndez de Avilés on 8 September 1565. Many family roots can be traced there – and even if yours can't, many of our ancestors visited the historical city, a popular tourist attraction with breathtaking beaches.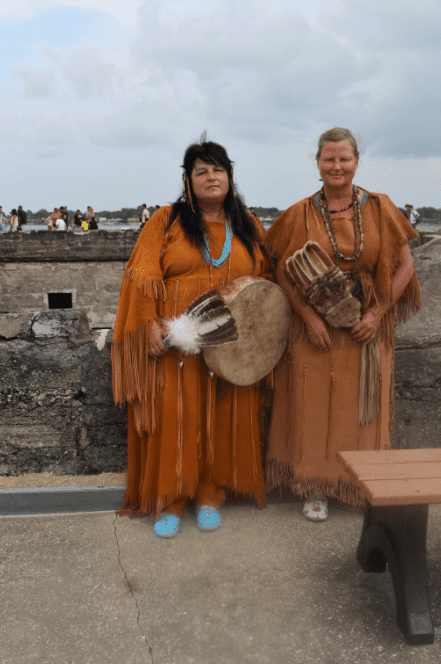 This map shows how our ancestors would have driven there a mere 100 years ago.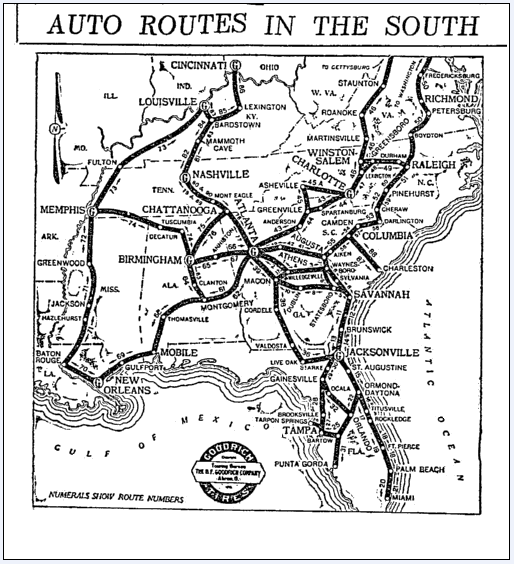 Fun Facts About St. Augustine
Augustine is about 13 square miles in area, but home to about 13,000. That's about 1,000 residents every square mile, not including the 5,000,000 annual visitors.
It was explored as early as 1513 by Ponce de Leon, but it took more than 50 years to become a settlement. His desire was to find the legendary Fountain of Youth.
Agustin, son of Agustin and Francisca, was born there in 1606. His is the first African American birth recorded in the continental United States.
Augustine today has an attraction called the Fountain of Youth, a wax museum, a Ripley's Believe It or Not Museum, and three forts in the area (Castillo de San Marcos, Fort Matanzas and Fort Mose).
Fort Mose was established in 1738 as the first legally free black settlement in North America.
The Castillo, which has had several names in its history, has the distinction of being the oldest masonry fort in North America and is the only remaining 17th century fort.
See: https://floridamemory.com/items/show/140584
It hosts the narrowest street in the U.S. at only 7 feet wide (Treasury Street), and the oldest wooden schoolhouse – which was built in 1716.
The first Catholic Congregation in North America was established at

Cathedral Basilica

.
There are ghost stories about many of the historical sites in the area, from the lighthouse to the cemeteries. If you want to learn about them, take one of the many haunted ghost tours – or examine your photos closely. Many visitors report seeing strange people, faces and orbs in their photos!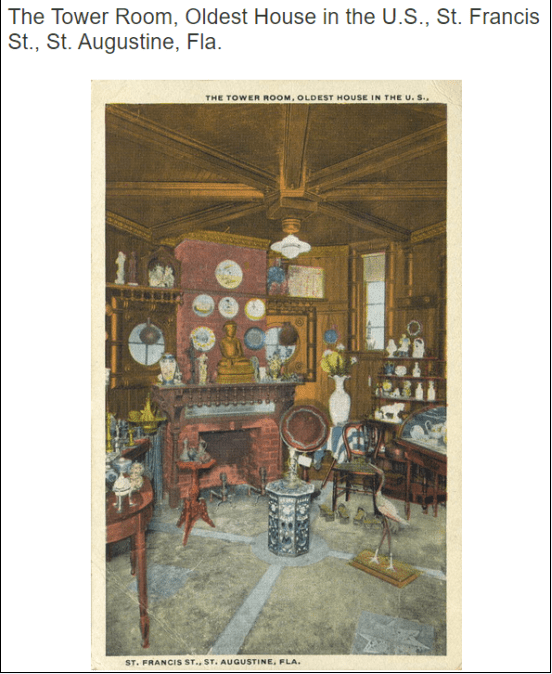 See: https://floridamemory.com/items/show/158399
If you search GenealogyBank's Historical Newspaper Archives for "St. Augustine Florida," you'll find over 138,000 references – very good resources for hunting North Florida family roots.
[search_box]
Genealogy Tip:
St. Augustine's church the Cathedral Basilica has records dating back to 1594. Some of these are early African American slave records.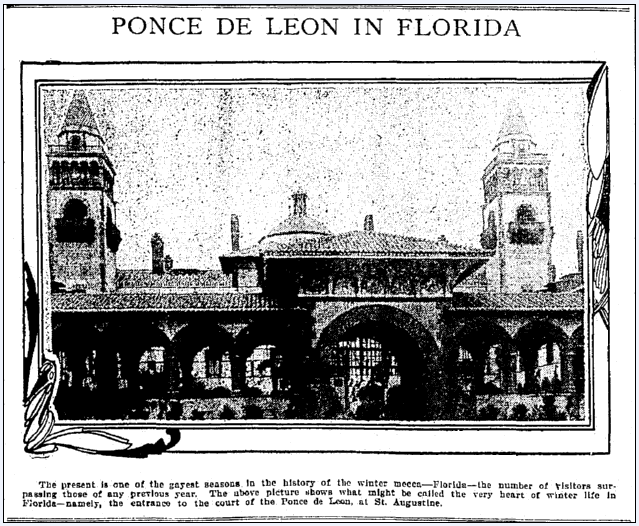 Does your family have roots traced back to St. Augustine, Florida? Tell us about them in the comments section.
Related Articles & Resources:
[bottom_post_ad]