Introduction: In this article – to help celebrate Women's History Month – Gena Philibert-Ortega gives four tips for finding your sometimes hard-to-find female ancestor. Gena is a genealogist and author of the book "From the Family Kitchen."
"Where is she?" That's a question many family historians have about their female ancestors. The nice thing about digitized newspapers, such as GenealogyBank's Historical Newspaper Archives, is that we can more easily find an ancestor mentioned in a newspaper article than we could in years past. Prior to digitization, researchers mainly stuck with searching for newspaper obituaries – but today you can learn more about all aspects of her life, even when she isn't specifically named in the article.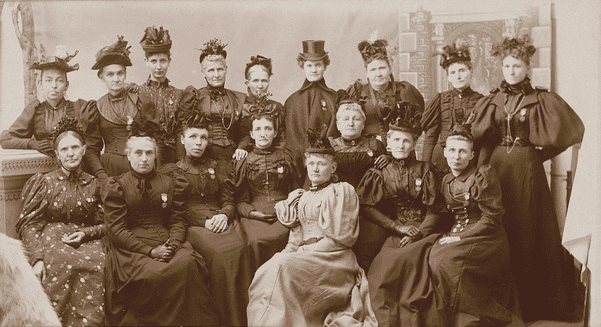 However, even with all these advances in technology, we still need to keep in mind some techniques as we research.
Search by Her Married Name
Yes, finding her maiden name is important. That's how we connect her to her parents. But when we are searching newspapers, one way to find her maiden name is by searching by her married name. For example, she may be listed in her obituary as Mrs. John Smith or Mrs. Margaret Smith, but the obituary might also give her maiden name. It would be a mistake to not search for her using a married name in the rush to find her maiden name.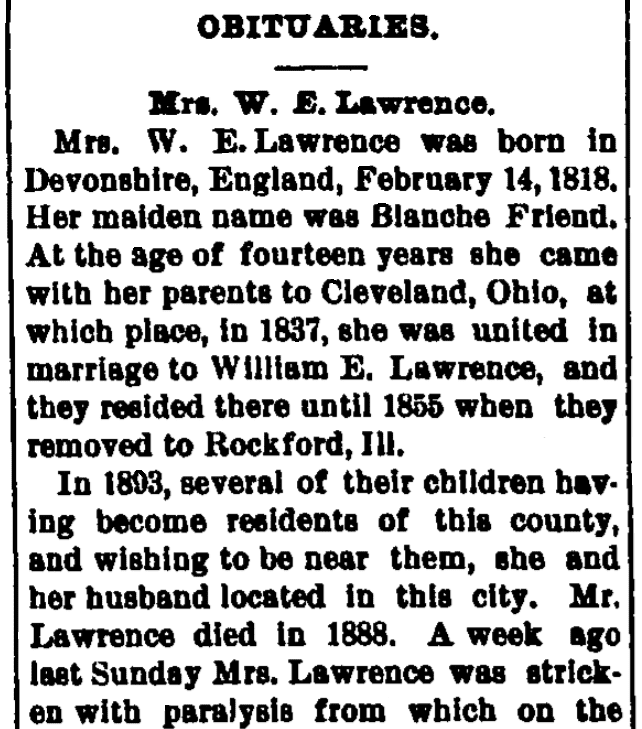 She Might Be Listed by Relationship
Recently someone approached me and addressed me as "Daniel's mom." I joked that I actually wasn't born with that name. Well, it's possible that your female ancestor may have been listed using her husband's name (as mentioned above) or simply as his "wife."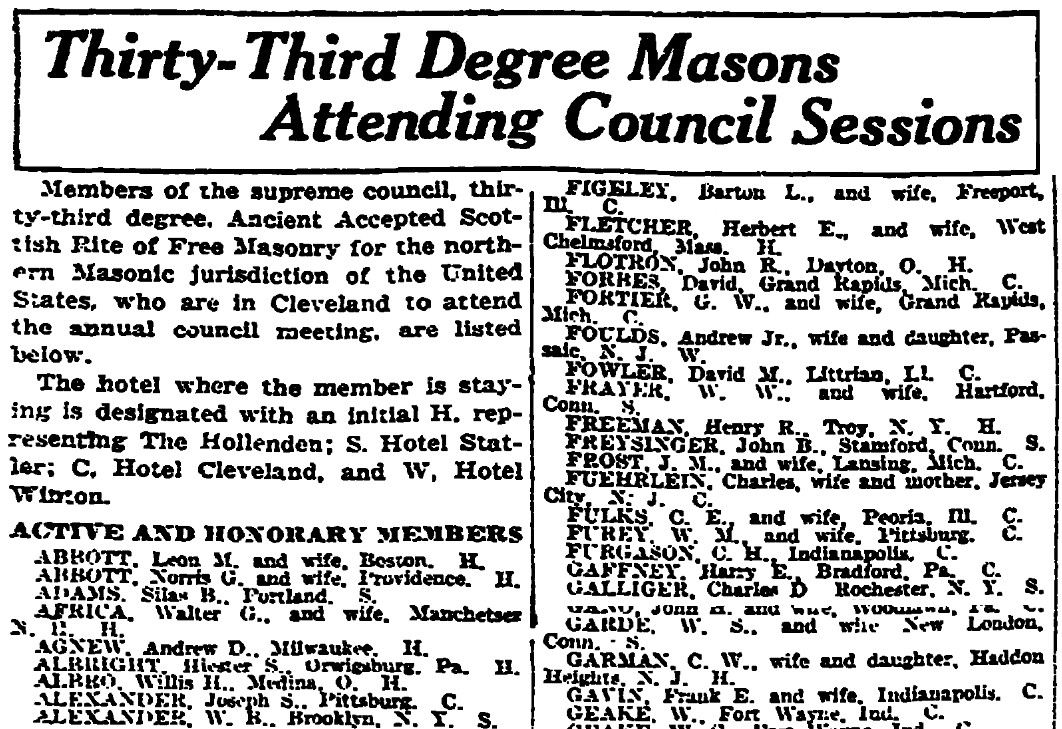 Birth announcements for her children and other newspaper articles might simply list her as the vague "Mrs. Smith" or the even vaguer "Mr. Smith and wife." So, one of the searches for her should really be a search for her husband.
Keep in mind that as you conduct these searches, you need to consider every variation of her husband's name including initials (first initial and surname as well as first and middle initial and surname), nicknames, and misspellings.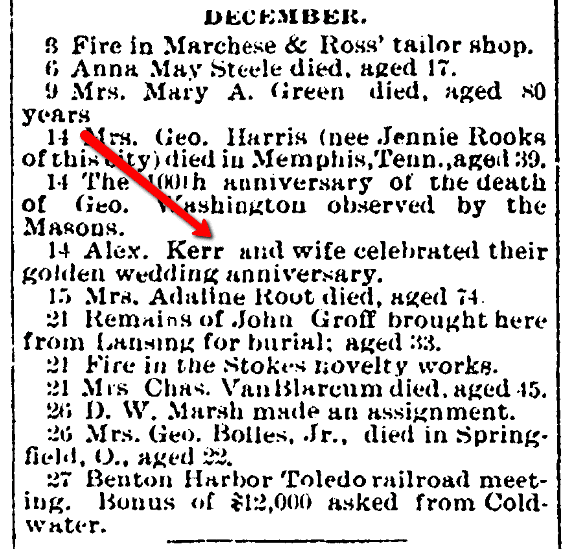 Use a Timeline
Every research project you conduct should include a timeline. That timeline should include important dates in her life (such as birth, marriage, and death) as well as events/activities she was involved in. Why? This helps you to not only keep track of what you know, but also provides other research possibilities. A timeline might open up other ideas for possible newspaper articles that go beyond those that name her specifically (more on that below).
For more information on timelines, see this article: Genealogy Timelines: Helpful Research Tools.
Get to Know the Newspaper
One step that most researchers ignore is finding newspaper articles that involve events or activities from your ancestor's life. Not all articles about your ancestor name your ancestor. But that doesn't mean that they aren't relevant. By creating a timeline, you can search for historical or community events that may have impacted your ancestor's life.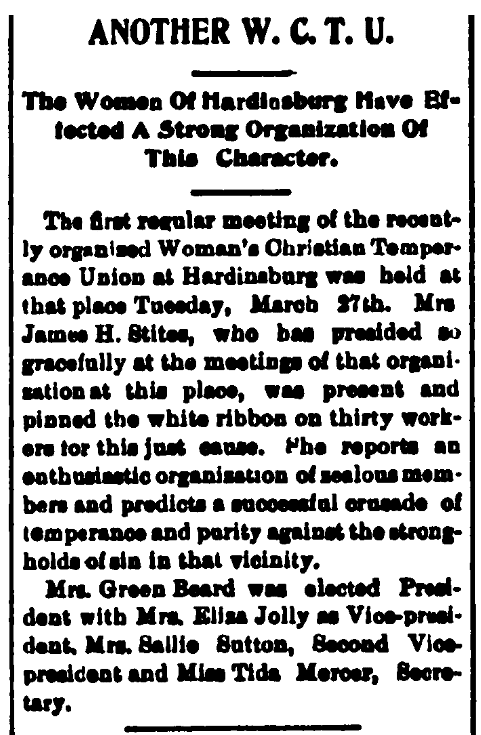 For example, if she was a member of the Woman's Christian Temperance Union, newspaper articles about the group's local activities may provide some insight into her life and activities that she participated in, even when they don't mention her specifically. Being aware of what she was involved in can help you find articles that can add more information to the story of her life.
I also highly recommend that you take some time to get to know your ancestor's newspaper. Read some issues. Learning more about the newspaper and what they printed can help you as you consider articles that she might be mentioned in.
Look for Her during Women's History Month
The nice thing about researching historical newspapers is that they are the great equalizer. They record everyone, young and old, men and women, rich and poor. They are a great resource for your female ancestors, but you must take some considerations in mind as you search.
Take some time this month to learn more about your female ancestors in the newspaper!
Related Articles: