Introduction: In this article – in honor of Jewish American Heritage Month – Gena Philibert-Ortega gives genealogy tips using Jewish American newspapers. Gena is a genealogist and author of the book "From the Family Kitchen."
Did you know that GenealogyBank's Historical Newspaper Archives include Jewish American Newspaper Archives? Newspapers like the Israelite, the longest running Jewish American newspaper printed in English, can be found on the website. First published in 1854 in Cincinnati, Ohio, you can find issues ranging from 1860-1873. GenealogyBank's Jewish American newspaper collection is multilingual and spans the 1800s to the present day.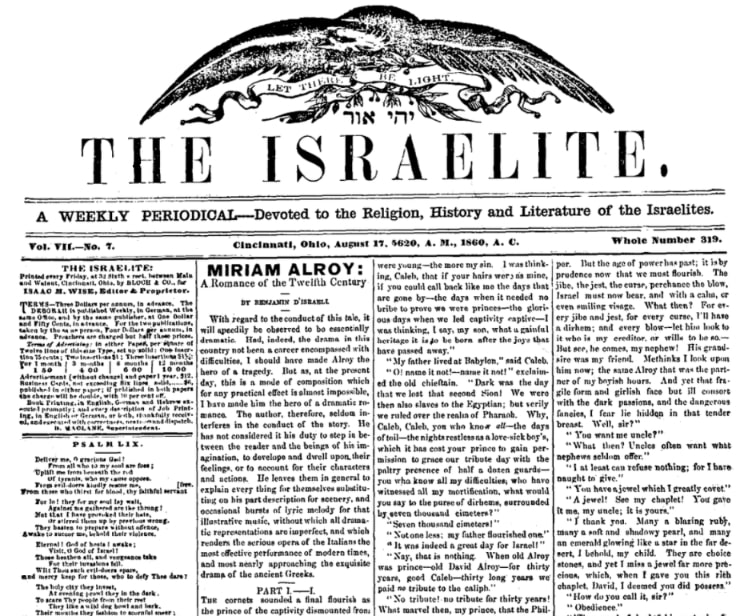 What else might you find? There's more to GenealogyBank's Jewish American newspaper collection, including recent obituaries. Before you search, consider these three ways to make the most of your time researching the collection.
(1) Browse the Jewish American Newspaper Collection on GenealogyBank. Before you type a name in the search engine, explore what newspapers are there by clicking on this link: Jewish American Newspaper Archives. Make sure to browse what newspapers are available for the place your ancestor lived, but also keep in mind that newspapers with a more nationwide focus may exist.
(2) Be Prepared to Search in Other Languages. According to the Jewish Virtual Library, "The Jewish press in the United States has appeared primarily in English and Yiddish but has also sustained publications in Hebrew, German, Ladino, and Russian."[1] What that means for researchers is that you need to be prepared to conduct searches in more than one language.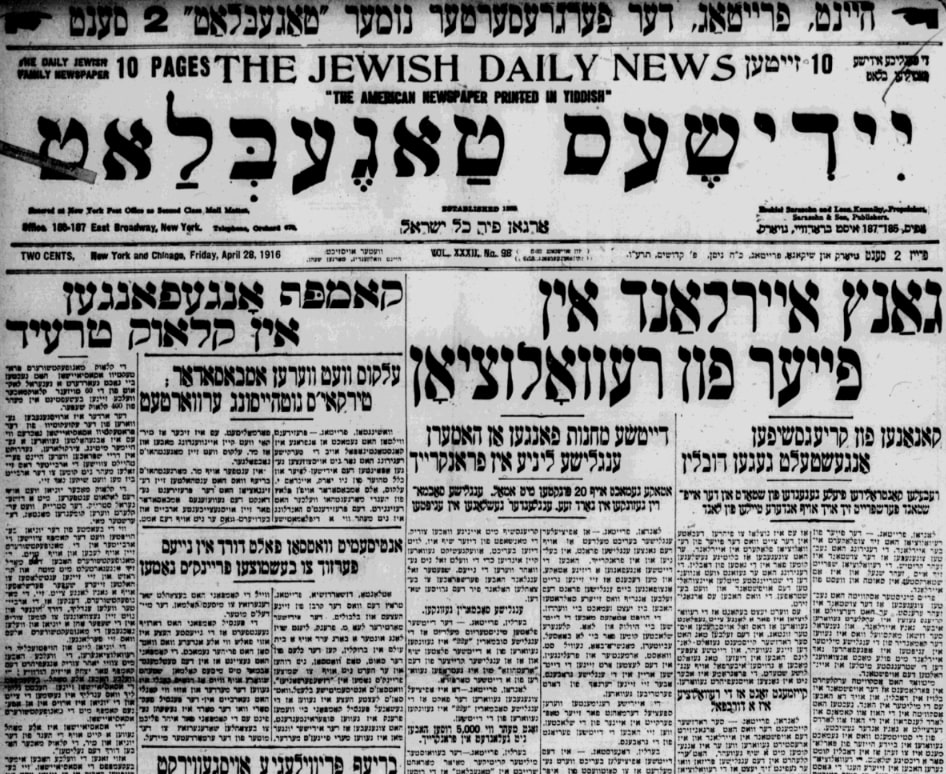 Once you identify the newspaper of interest, take some time to read through a few issues. Notice the types of articles available and the language/languages it's printed in. Noting the article types can help you avoid frustration when searching. Not all newspapers have the types of articles you may want, such as marriage notices.
Need to translate what you find, or come up with words to use for your search? Consider using the Genealogical Word Lists on the FamilySearch Research Wiki. These lists include genealogically relevant words in a variety of languages. To translate newspaper articles, consider using Google Translate, which will translate images, websites, documents, and text that you type.
(3) Go Beyond the Name. Typically, as genealogists we research newspapers to find our ancestor's name and articles about their life. But when researching ethnic or foreign language newspapers printed in the United States, it's possible that the scope of coverage is more than a local community. In addition to searching for ancestors, take some time to research other content relevant to your family – such as an occupation, a membership group, or a historical event. Choose keywords relevant to your family history and then search on that keyword or keywords in the "Include These Keywords" box in GenealogyBank's search engine.
There's More to GenealogyBank
It's easy to conduct a basic search and not explore everything GenealogyBank has to offer, but that would be a mistake. GenealogyBank has large ethnic and foreign language newspaper collections, and the Jewish American Newspaper Archives are just one part of that collection. Take some time to explore what the website has to offer your research.
Explore over 330 years of newspapers and historical records in GenealogyBank. Discover your family story! Start a 7-Day Free Trial
Note on the header image: Eastern European Jewish immigrants arriving in New York. Credit: Frank Leslie's illustrated newspaper, 2 July 1887; Wikimedia Commons.
* "Jews in America: Jewish Newspapers & Periodicals" (https://www.jewishvirtuallibrary.org/jewish-american-newspapers-and-periodicals: accessed 16 May 2023).