Now that it is November, the holidays will be here before you know it.
You want to prepare now.
That's what Rose Briggs did. Her hard work set the tone for how Thanksgiving has been celebrated since 1921.
Rose's Thanksgiving preparation is just one of the many great stories in GenealogyBank's online newspaper archives.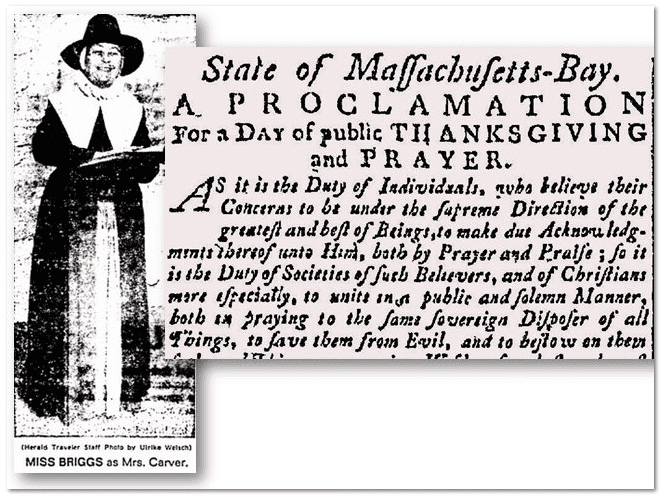 Rose Thornton Briggs (1893-1981) was always prepared for every Thanksgiving. She made the costumes and saw to the details of the annual "Pilgrim March" which was held on "every Friday in August" starting in 1921. In 1941 she added the tradition of also marching on Thanksgiving Day. Up through 1971 she participated in every one of those marches.
The Pilgrim March consists of 52 marchers, all in costume—each one representing a different Mayflower passenger that survived that first winter. All of the costumes were designed by Miss Briggs. She researched and prepared the costumes, working to make them as historically accurate as possible.
GenealogyBank's newspaper archives let you read about the accomplishments of this energetic woman, who made a lasting contribution and changed the way Thanksgiving is celebrated annually in Plymouth, Massachusetts. The following newspaper article was published in the Boston Herald a decade before Rose Briggs passed away.
This Thanksgiving, let's remember to also give thanks for Rose Thornton Briggs' vision, creativity and hard work.
You can find other great Thanksgiving stories in GenealogyBank's online newspapers.
For example, a "Thanksgiving proclamation" was published in the New-England Chronicle just months after the Declaration of Independence was issued and while the country was at war with England.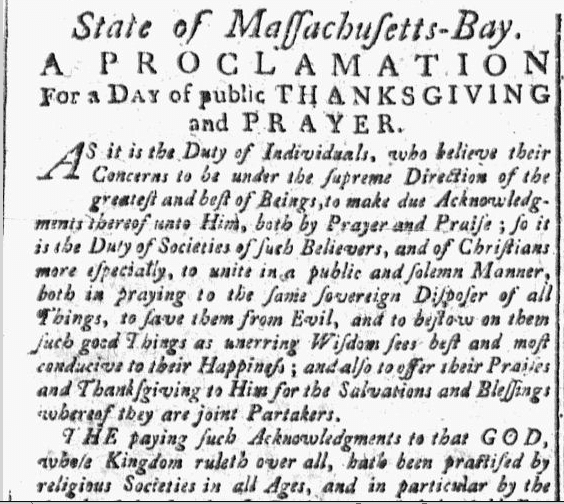 The proclamation ended with the stirring words:

(Visited 21 times, 1 visits today)