Introduction: In this article, Mary Harrell-Sesniak searches old newspapers to find WWI casualty lists that tell us about our military ancestors – and their next of kin. Mary is a genealogist, author and editor with a strong technology background.
As many have observed, I like to test the limits of queries at GenealogyBank – so today I entered "Next of Kin" to see what was out there. One result reminded me to look for other keywords including "Roll of Honor."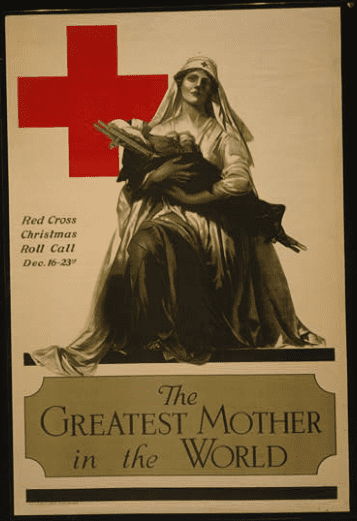 Eureka – I got back some very interesting returns, particularly in regards to American Casualty Lists. They exist for several military events, but World War I seems the most common for extensive lists.
WWI Next of Kin Newspaper Reports
This next of kin report from the Omaha Daily Bee shows Nebraskans and Iowans named in the casualty list given out by the government on 1 December 1918. The list includes:
First Name, Middle Initial and Surname
Next of Kin
City and State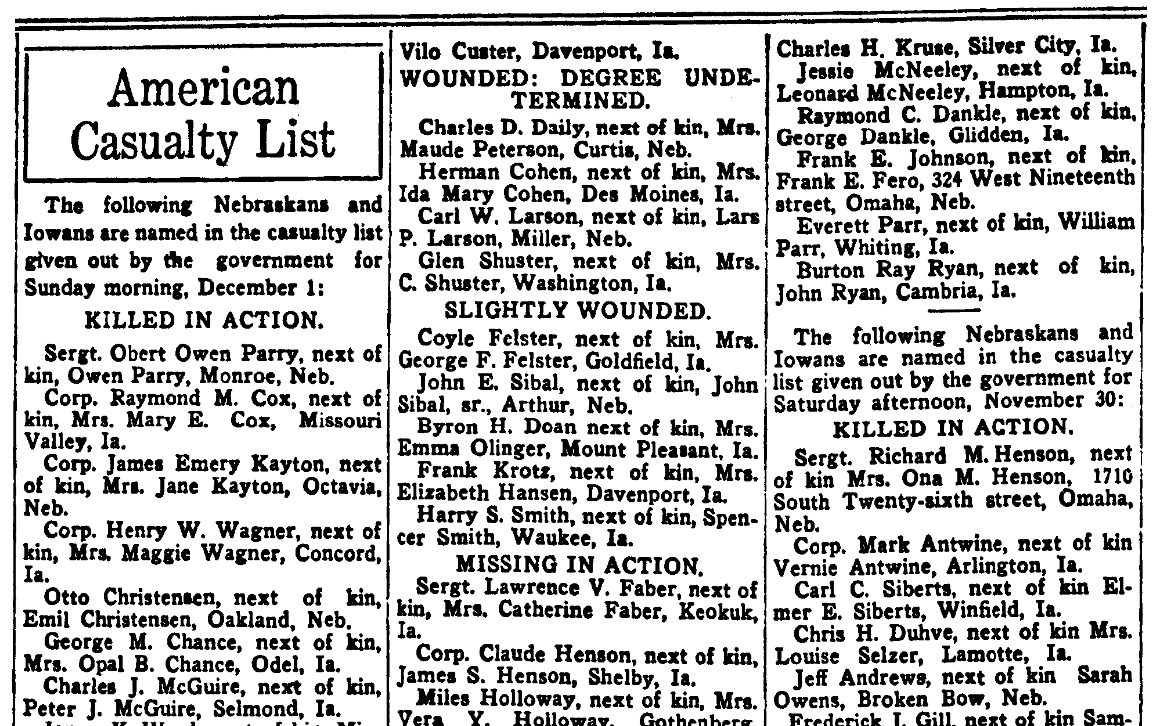 It's startling to see all of the casualties — but very helpful to family historians to see who was named as the next of kin by the troops.
In the report, we see various descriptions of their passing, including changes in previously reported statuses:
Died of Accident
Died of Disease
Killed in Action
Killed in Action: Previously Reported Missing in Action
Missing in Action
Slightly Wounded
Wounded in Action: Degree Undetermined
Wounded: Degree Undetermined
Wounded: Degree Undetermined, Previously Reported Missing in Action
Wounded Severely
WWI Roll of Honor Newspaper Reports
In the Jersey Journal, they took the reports one step further. In this example from 13 July 1918, we see:
Person's Name
Rank and Division
Home Address
Next of Kin Reported, Not by Name, but by Relationship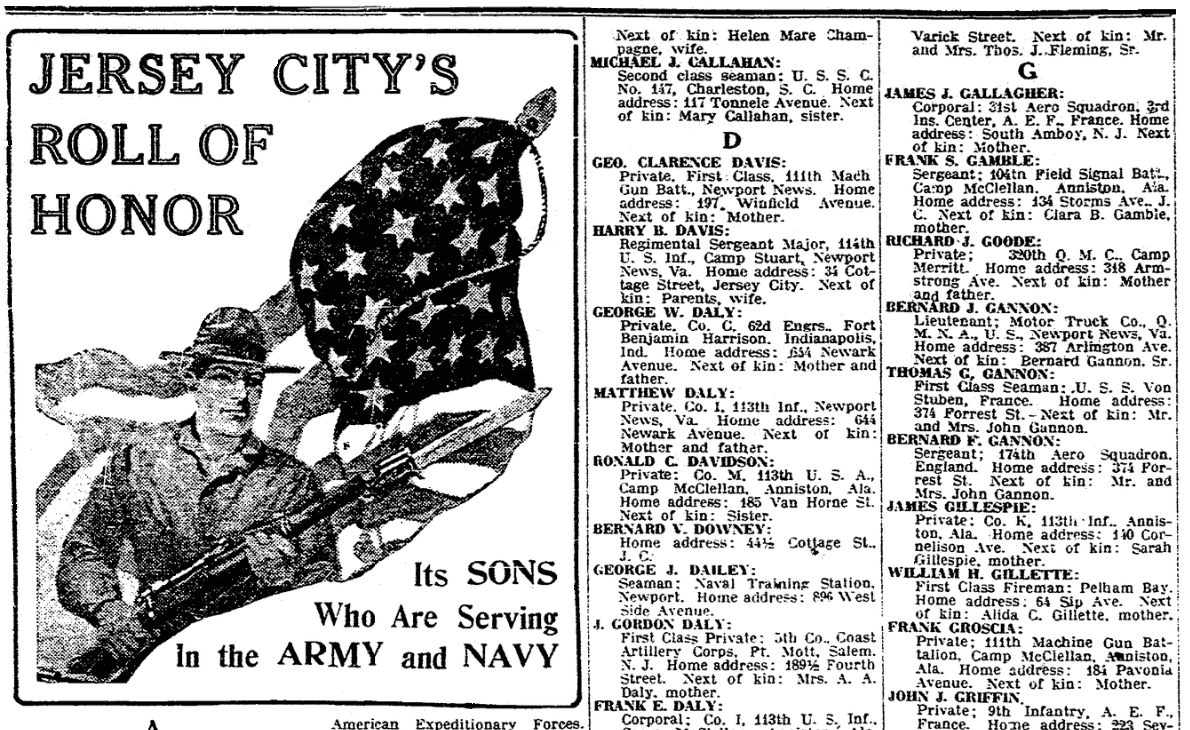 The Next Step
After finding a next of kin list, look for corresponding proofs such as:
Obituaries in hometown newspapers
Obituaries in newspapers of the next of kin
Did You Find Your Military Next of Kin?
If you found family casualties using GenealogyBank's Historical Newspaper Archives, be sure to let us know in the comments section below.
Related Article: