Continuing our series on the top genealogy websites that will save you time and get you 24/7 access to the data you need and will rely on in your family history research, our next category is the best websites for cemetery and burial records: National Gravesite Locator, Find-A-Grave, and BillionGraves.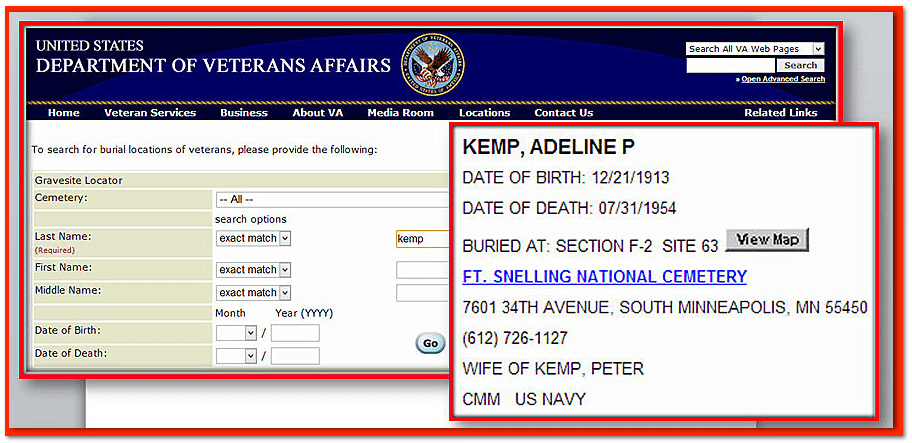 This important website, created by the U.S. Department of Veterans Affairs, lets genealogists quickly locate military and veterans' burials from 1997 to today. This cemetery website is updated daily and includes all persons buried in the hundreds of officially-designated U.S. federal and state military cemeteries.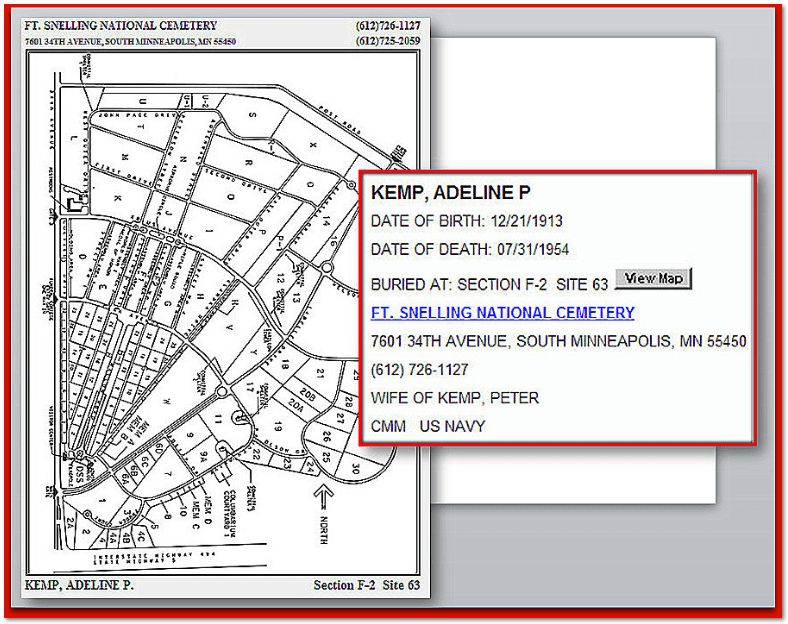 These military cemeteries permit the burial of the service member and their spouse. The online index gives you the core genealogical information: each person's name; dates of birth and death; name and rank of the person that served in the military; and the name and contact information for the military cemetery. All of this is available at your fingertips 24/7 online. This cemetery website is updated daily.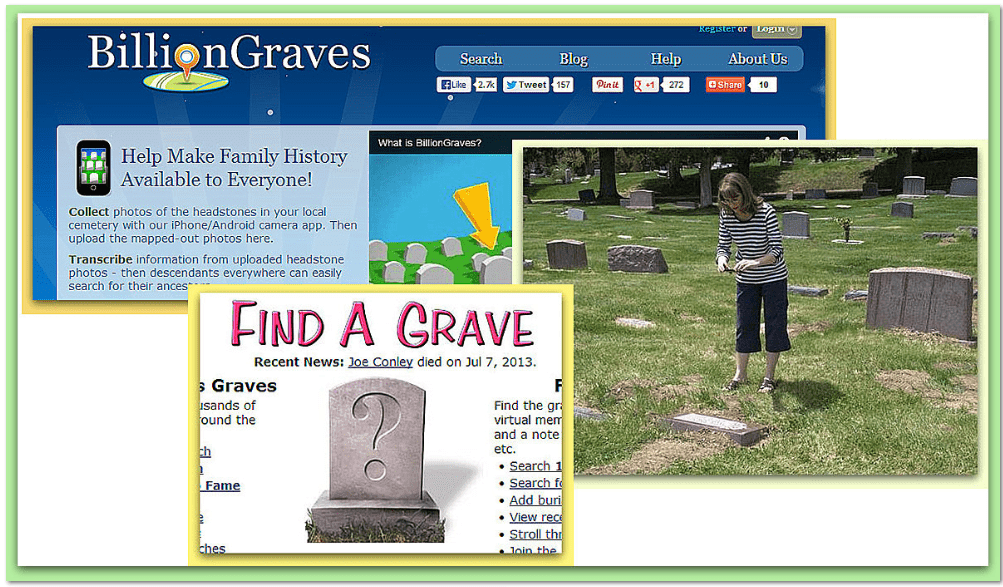 These essential online cemetery websites rely on crowdsourcing to grow. As the above photo shows, individual genealogists take pictures of the graves that interest them and upload them to these two websites.
"Many hands make light work," allowing these cemetery websites to grow quickly.
BillionGraves has over 4.2 million photographs of individual gravestones.
Find-A-Grave has roughly the same number of tombstone images, but also has included indexes to the names of persons buried in cemeteries across the country—boosting its name count to over 102 million "grave records."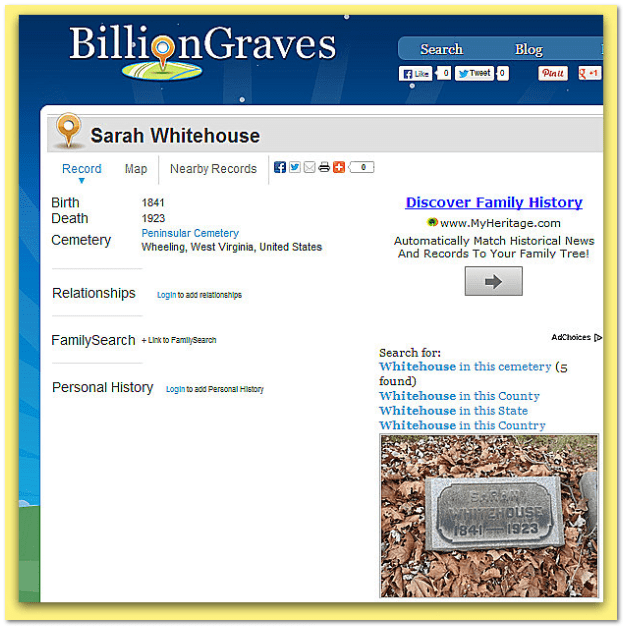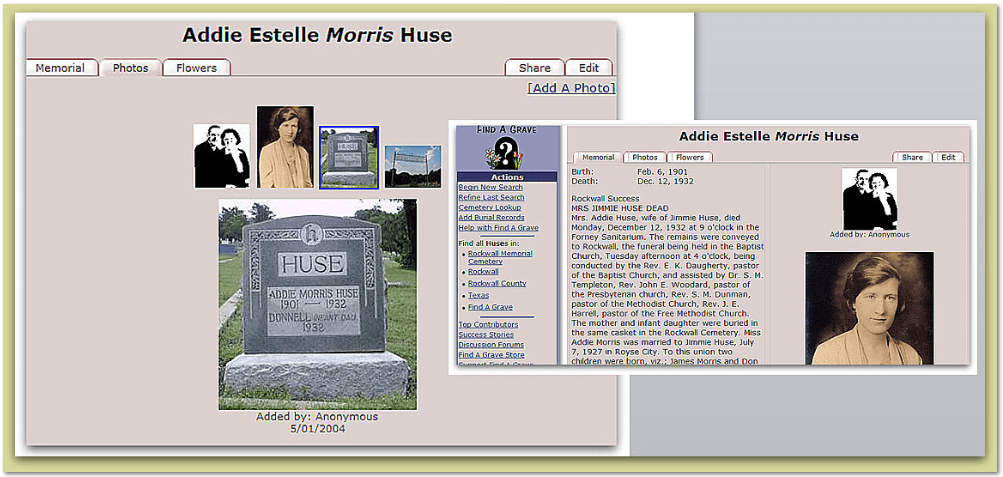 Genealogists using Find-A-Grave routinely add an image of the tombstone, and also old family photographs and a biography of the deceased. Since this content is all online photographs, documents and similar items may be added to each individual's memorial page by all interested persons.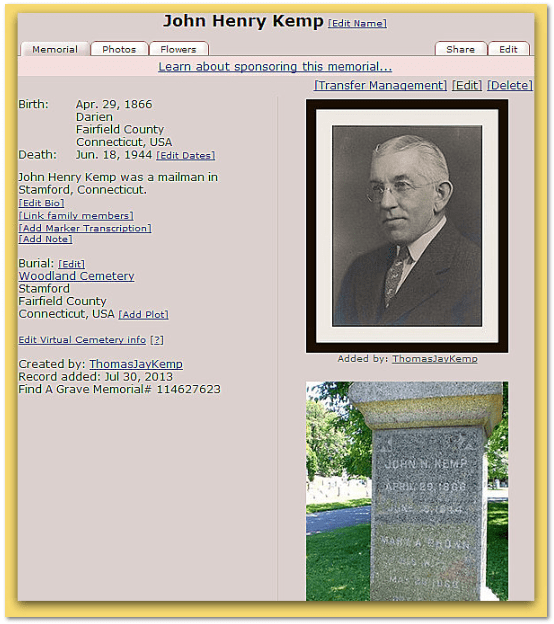 I decided to test how easy it is to add photographs of a tombstone and of the deceased to these cemetery websites. Bang. Within just a few minutes I was registered on Find-A-Grave and uploaded a photo of my great-grandfather John Henry Kemp's grave along with his portrait.
This was simple and easy to do.
I encourage all genealogists to hold nothing back: put all of your family's information, documents, and photographs on cemetery sites like these, and on Ancestry.com and FamilySearch.
It is essential that we preserve and protect our family history information by putting our genealogy records on multiple websites. Ensure that the information about your family tree that you have gathered over years of genealogy research is not lost, but is permanently available for you and the rising generations.