Here are the top two websites that will save you time and get you 24/7 access to online genealogical libraries with more than one million books: Google Books and Internet Archive. These are digital books that you will rely on to document your family tree, such as published family histories, local histories and historical periodicals.
Google Books: http://books.google.com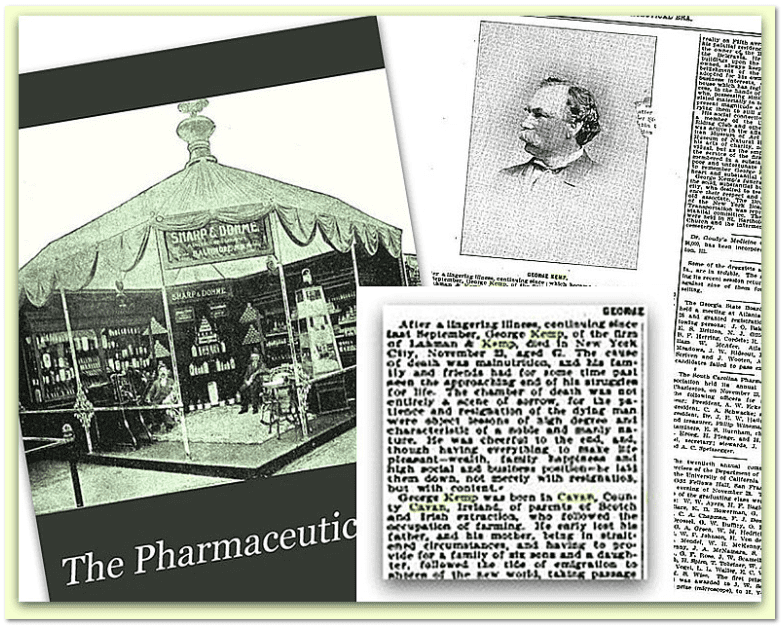 Internet Archive: www.Archive.org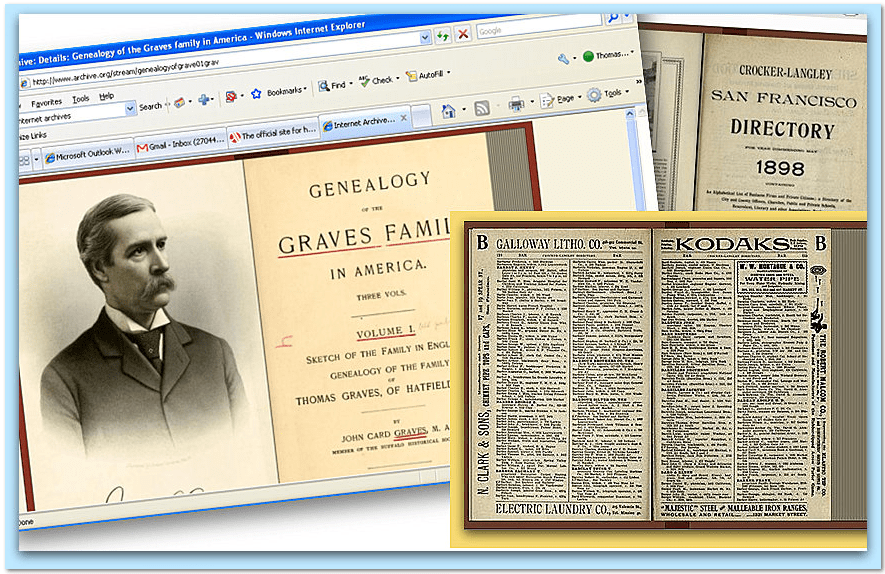 Libraries have been aggressively digitizing and putting the world's published genealogies, local histories and historical periodicals online. This makes it easy for genealogists to refer to these on their schedule—24/7—rain or shine.
Google Books has more than 1 million online genealogy books.
Internet Archive has more than 600,000 genealogy-specific books online.
By contrast, the typical genealogical collection in a public library might have 3,000 books. A state library might have a collection of 40,000 items of genealogy-specific books and materials.
The search engines for Google Books and Internet Archive let you search on every word in each book in their collections—so if your ancestor is mentioned, you will find him.
Both websites let you download and keep any page of these books, or a digital copy of the complete book. Tucking that in your research footnotes lets you show not only the citation, but also the actual pages where you got your information.
Since each digital book title has a permanent URL, you might choose instead to keep only the hyperlinked URL pointing to your source online instead of a fuller mention in your notes. Either way it will be easy for others to see how you reached your conclusions and retrace your steps.
If you will be using these genealogy books often you can download and keep complete copies of each one, forming your own on-call personal genealogical library.
Genealogical societies, public libraries, etc., should catalog these online book titles directly into their library online catalog or on a genealogy book list on their websites. This makes it easy for family history researchers in their area to quickly find the online local histories and genealogies that focus on their town or county.
Link to These Online Books
Search these online books looking for your ancestor.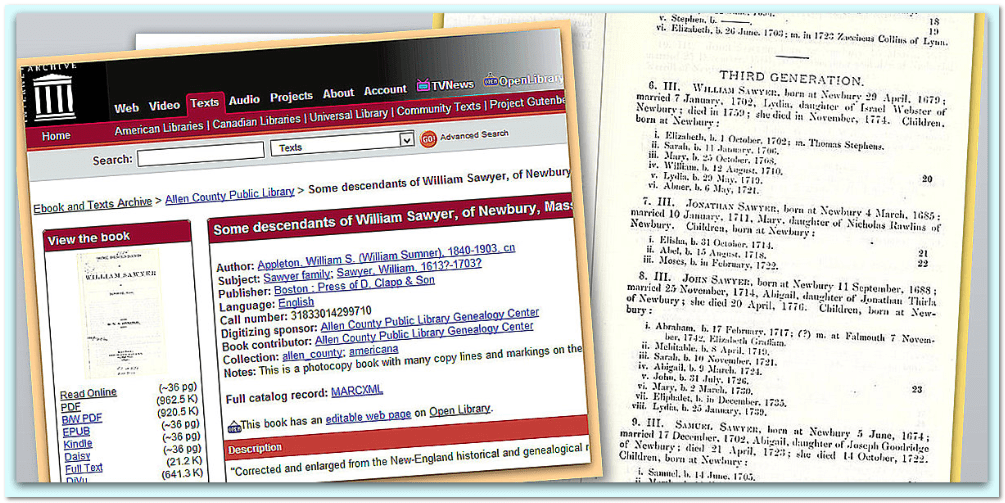 When you find information that you want to source to your ancestor, footnote the citation with the hyperlink to the online page.
In this example we have an article about William Sawyer (1679-1759) in a book by William Sumner Appleton: Some Descendants of William Sawyer of Newbury, Mass. Boston, MA: Clapp, 1891. Page 3.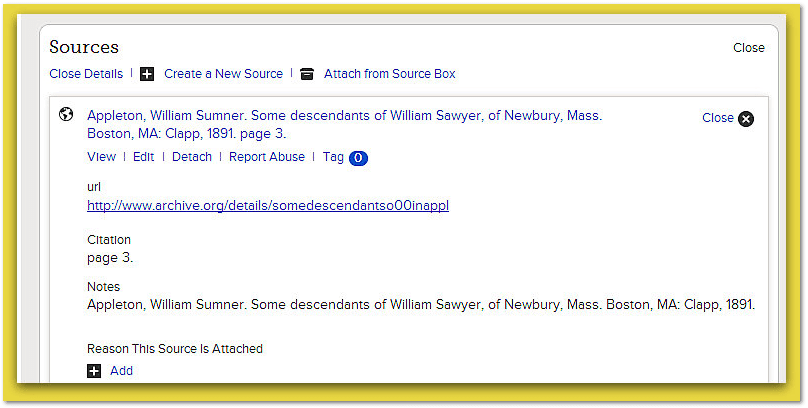 Add the bibliographic citation and the hyperlink URL to your online family tree.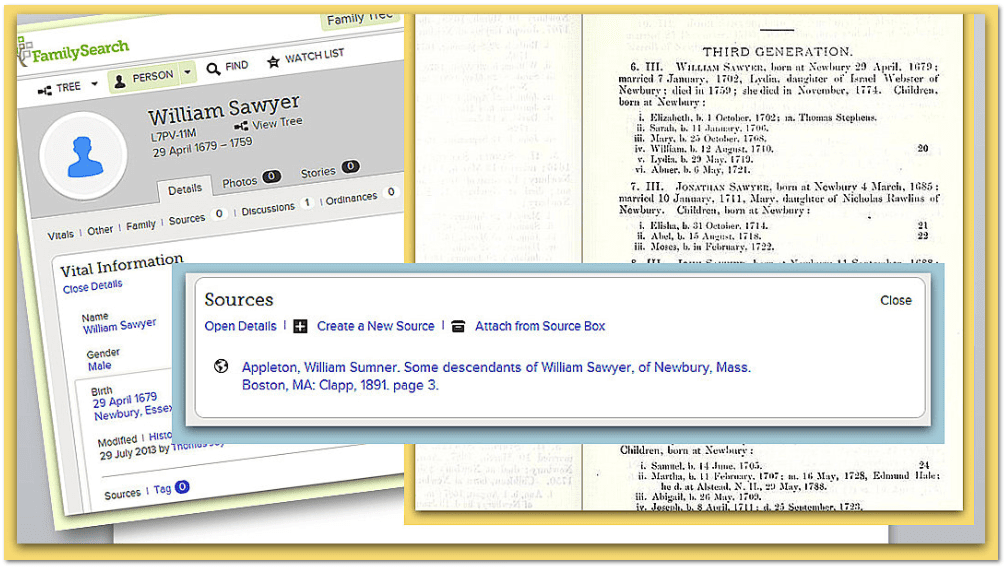 For example, with the hyperlink embedded in William Sawyer's page on FamilySearch's Family Tree all genealogists will be able to click on the source link and immediately open up this page in the online digital book.
Google Books and Internet Archive are two of the finest examples of 21st Century genealogical tools online.
These two online book collections make it easy for genealogists to research and link their research findings to their online family trees.
It is a great day for genealogy.