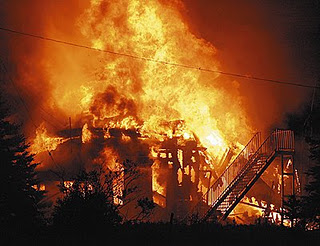 (Photo: Donna Wiegle – Bangor Daily News 25 July 2008)
The library was hit by lighting, caught fire and burned.
Click here to read the complete story.
The library held over 10,000 books and "artifacts from the island's historical museum, including genealogy records and hundreds of historic photographs, all of which are destroyed."
One of my neighbor's is from Swan's Island, Maine and I have been working with her on tracing her family history.
We found almost 6,000 articles in GenealogyBank about Swan's Island – including this note from the Biloxi (MS) Daily Herald published 17 October 1905.
(Visited 52 times, 1 visits today)